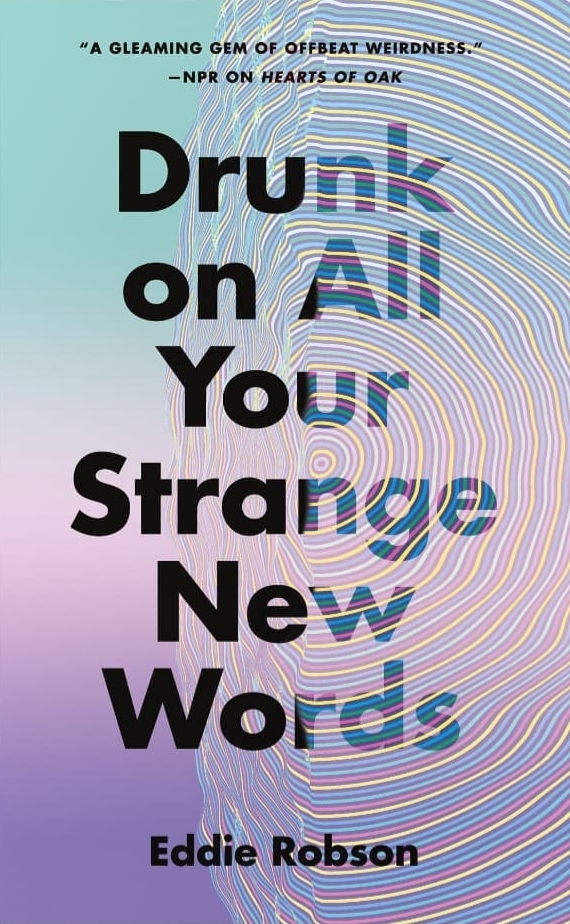 Rating: 7/10
Summary:
Eddie Robson's Drunk on All Your Strange New Words is a locked room mystery in a near future world of politics and alien diplomacy.

Lydia works as translator for the Logi cultural attaché to Earth. They work well together, even if the act of translating his thoughts into English makes her somewhat wobbly on her feet. She's not the agency's best translator, but what else is she going to do? She has no qualifications, and no discernible talent in any other field.

So when tragedy strikes, and Lydia finds herself at the center of an intergalactic incident, her future employment prospects look dire―that is, if she can keep herself out of jail!

But Lydia soon discovers that help can appear from the most unexpected source…
Review:
A selection from my 'Anticipated Releases of 2022'
Robson imagines a near-future world with self-driving cars, smart-glasses, VR games, and a humanity who has made peaceful relations with a telepathic alien species. Using their education they're given at a prestigious school for translators, graduates can then being working with the 'Logi' as a translator. Though with the job comes a few side effects, such as the more you're translating, the more intoxicated you become.
Through the story we learn about the history and effects of the 'translation' process and how humans view the 'Logi' race as friends or as enemies. There are moments of discrimination and galactic xenophobia against them in public as well as the media though there are circles who hope to work with the prestigious Logi and request their support on their projects.
Lydia was a solid main character. With her own flaws and fluxuating hopelessness, she manages to set out to solve the mysterious tragedy in order to clear her name. Though that's where things get interesting. What proceeds is a rabbit hole of characters, players and associates of her employer. Though once you follow through to the end of this labyrinthine game of who-dun-it, there are things that have been kept from the reader which leads to a pretty interesting ending that i didn't see coming.
I enjoyed this glimpse of an integrated telepathic alien race rather than humanity-destroying threats. Robson paints a picture that they're treated more like royalty with fancy gatherings and gala events while being respected (though not by all) by the higher echelons of society. Also the 'mystery' piece felt a bit more down-to-earth as we only had to Lydia's novice detective skills rather than some hyper-observant savant.
This is a solid light-scifi who-dun-it with some chuckles in a future NYC where humanity and aliens can co-exist, and whoever wields the language has the power.