I don't know about you, but there are times when I need to read something that doesn't take much effort. Those books that the characters feel like old friends. Where the world is easy to slip into like a comfortable pair of sweatpants. Reading these type of books feels like coming home. In no particular order, here are 5 series that are my go to's when I need a comfort read.
1) Riyria Revelations and Riyria Chronicles by Michael J Sullivan
Royce and Hadrian truly feel like old friends and make up one of the best duos that I've read. Riyria Revelations and its prequel series Riyria Chronicles tell the story of Royce and Hadrian from the formation of this unconventional thieving duo until they are called upon to reluctantly try to save the world. With a lot of heart, plenty of banter, a classic fantasy feel, and amazing characters, these two series are ones I can always come back to in times of need.
2) Amra Thetys by Michael McClung (Book 1 Review)
These books average anywhere from 200-250 pages. They follow a thief named Amra Thetys and she is the highlight of this series. This series can get dark at times, but ultimately the short length of each book, the snark and inherent goodness of the MC, and the plot make this one of the most fun series I've read.
3) The Kingkiller Chronicles by Patrick Rothfuss (Book 1 Review)
I've now read the first two books in this series 3 times apiece. Temerant is such an easy world to just slide back into. That, along with Rothfuss' beautiful writing and the compelling voice of Kvothe make this a series I reread almost every year.
4) The Dresden Files by Jim Butcher (Book 1 Review)
The nice thing about The Dresden Files is that although there is an overall plot, each book has its own complete story arc so they can either be binged or read one at a time to savor them. Come for the mystery and action, stay for the heart and snark.
5) Calvin and Hobbes collection by Bill Watterson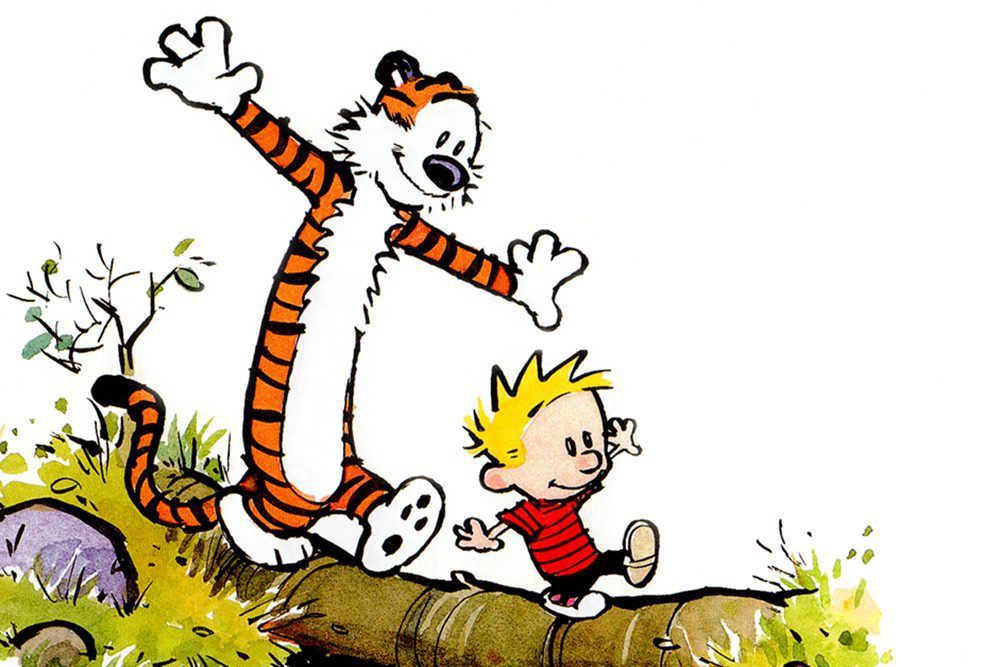 At once funny, heart warming, and deeply meaningful, Calvin and Hobbes is a collection of newspaper comics that I can always go back to when I need a good laugh. I recently did a post where I named Calvin and Hobbes one of my favorite duos of all time and I stand by that. These comics make me laugh, think about life, and tear up sometimes. I love them.
What are some of your comfort reads? I'd love to add some more to my list!