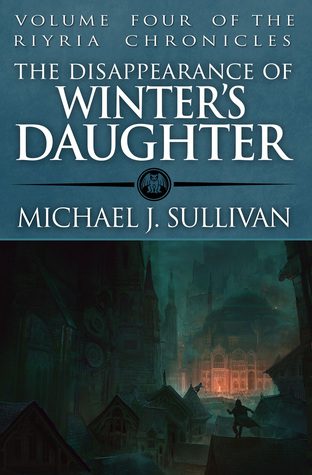 Rating: 6.5/10
Synopsis
A daughter vanishes. Two rogues are paid a fortune to find her. It isn't enough.
When Gabriel Winter's daughter mysteriously disappears and is presumed dead, the wealthy whiskey baron seeks revenge. Having lived in Colnora during the infamous Year of Fear, he hires the one man he knows can deliver a bloody retribution – the notorious Duster.
Ride with Royce and Hadrian as the cynical ex-assassin and idealistic ex-mercenary travel to a mysterious old-world city filled with nobles claiming descent from imperial aristocracy. Riyria's job appears easy: discover what happened to the missing duchess and, if she lives, bring her home . . . if not, punish those responsible. But nothing is simple in the crowded, narrow, mist-filled streets of Rochelle, where more than one ancient legend lurks.
Review
Royce and Hadrian are compelling as always, unfortunately the side characters and plot often fell flat for me.
It is impossible for me to not enjoy any book that involves Royce and Hadrian. I love this duo's dynamic, but also their individual personalities as well. I have enjoyed all of the Riyria Chronicles up to this point and this one was no exception. However, I must say that this one was my least favorite of the Chronicles books to date.
Every time Royce and Hadrian were on the page I was engaged and motivated to continue. However, the side characters and the plot in general were the weakness of this book. I honestly didn't really find myself connecting with any of the side characters besides Jenny Winters and the old spinster that "reluctantly" houses Royce and Hadrian during their time trying to find Jenny. This led to me wanting to skip chapters at times and just get back to the main duo when it went away from them to deal with other POVs.
I also thought the plot was just….fine? There were certainly moments that were excellent, but overall it felt very basic and predictable with barely a twist or turn in sight. Despite that, somehow Michael J Sullivan managed to still make the story fun, even if it wasn't my favorite.
I will always love Royce and Hadrian. Their banter, friendship, and loyalty to one another makes me hold them near and dear to my heart and I will always read any book that involves them. I just hope that the next one, Drumindor, has a more compelling plot and more interesting side characters.