Rating: 9/10
Synopsis
The untold story of Sherlock Holmes' greatest rival, Moriarty!
Before he was Sherlock's rival, Moriarty fought against the unfair class caste system in London by making sure corrupt nobility got their comeuppance. But even the best-intentioned plans can spin out of control—will Moriarty's dream of a more just and equal world turn him into a hero…or a monster?
Review
"No matter how much time passes…no matter where we go, it's always the same. Hell is empty…and all the devils are here."
Utterly brilliant. I absolutely loved this reimagining of Moriarty, Sherlock Holmes' greatest nemesis from the classic works by Sir Arthur Conan Doyle.
First of all, the artwork is incredible. Hikaru Myoshi does an amazing job of bringing every character, setting, and detail of the world to life. The expressions on the characters faces were often subtle yet able to convey a depth of emotion that was impressive. The artwork practically leapt off the page in this one.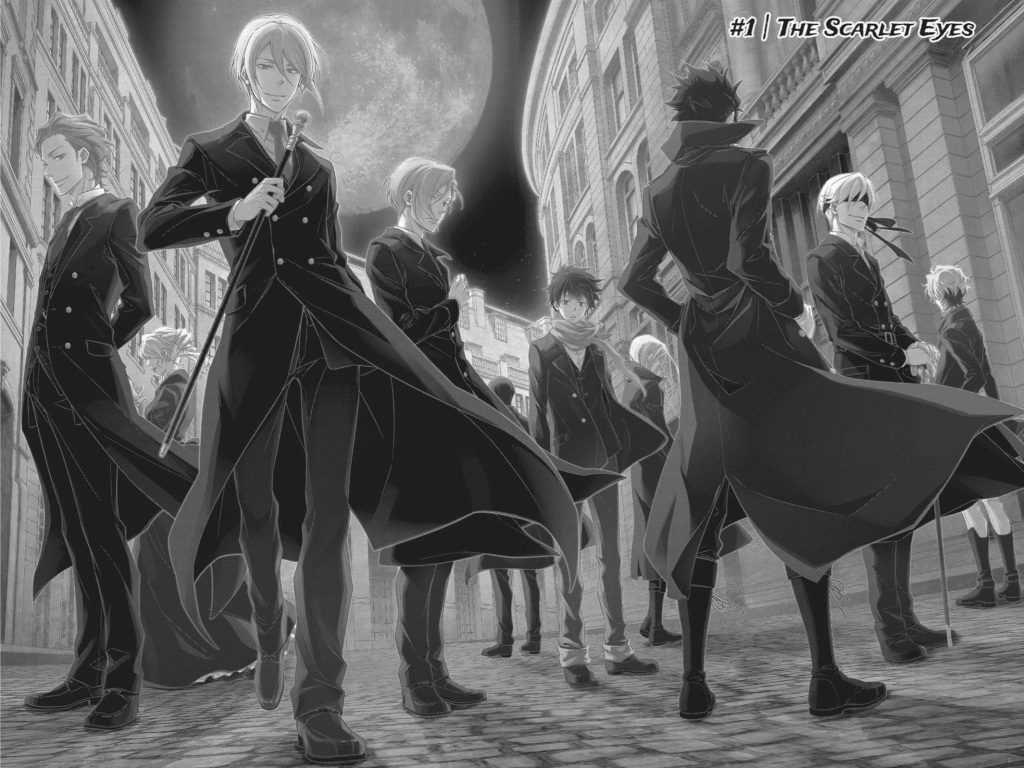 I was also impressed by how easy it was to connect with these characters. This volume starts out with an origin story for James Moriarty and his brother and proceeds from there. I was immediately sympathetic towards them from the very first scene. With the combination of the plot and dialogue by Takeuchi and the art by Myoshi, a story is told that I did not expect. Although I did not agree with some of their actions I could fully understand where they were coming from as the plot progressed. It's a rare thing for me to have an author get me to empathize with the villian, but Takeuchi did just that. Honestly, I really like the Moriarty's and that is the biggest part of what makes this book great.
The plot was tight and focused, almost a little too focused at times which is the only reason I did not give this a 10/10. It could have done with a bit more explanation in dialogue, narration, or just plain having more scenes in the story. The resolutions at the end of chapters 2 and 3 felt just a bit rushed, but overall it was a job well done and I ended this volume with a sense of satisfaction.
If you are a fan of Sherlock Holmes' stories or even just a fan of manga I recommend you check out this story of Moriarty. It was so cool to see through his eyes and relate to him in such a deep way as he searches to rid the world of class-based injustices and does his best to bring about equal treatment for all.