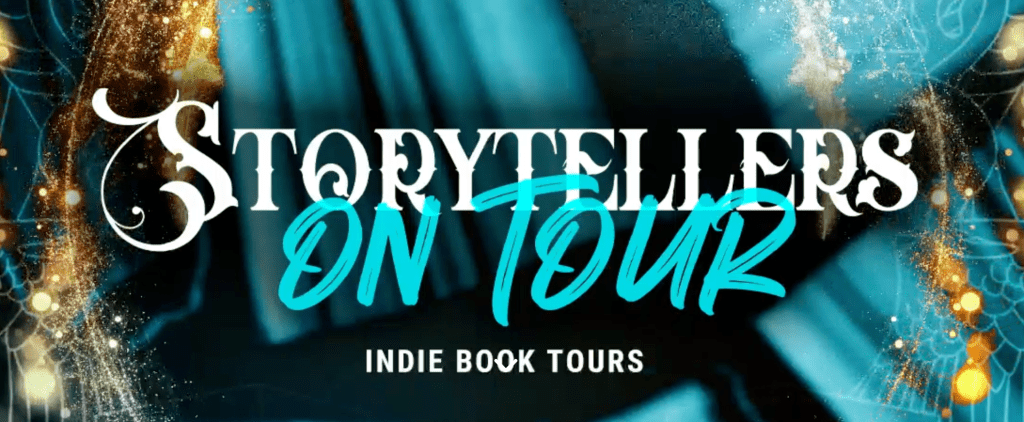 ---
Storytellers on tour is a service for indie authors where they do a book tour dedicated to sharing the love of quality indie Fantasy and Science Fiction novels of all sub-genres. They do cover reveals, book blitz and blook tours where up to 15 bloggers can help share and promote the novels on display. We had the opportunity to sit down with them and discuss their process, story and successes.
You can follow and reach out to them here: Website | Twitter | Instagram
---
Can you explain what is the storytellers on tour experience and its process?
Justine: Storytellers On Tour is a promotional tool for indie authors or those that have published with indie/small presses. We offer a variety of services for every stage in a book's life cycle – cover reveals, release day festivities, book blitzes to feature a book to the masses, and scheduled tours to showcase a book across blogs and social media. Not yet released, newly published or available for a while, every book gets the same care and attention it deserves.
The process begins with an author contacting us for our services and us having a chat to figure out what route is best for them. A time slot is then blocked out, and about six weeks prior to the event we get in touch to finalize all the details. We then send an email to our Roadies, our subscribers who get first pickings, one day prior to sign-ups going public. After those close, schedules, books, and media kits are prepped and distributed to event hosts. Approximately four weeks later, the event begins! Timy is the Queen of our Twitter presence, and I handle Instagram – we share EVERYTHING we're tagged in to boost a bit. Each event gets an official event page on our website, custom promo graphics, opportunities to run a giveaway and more.
––
What was your inspiration behind starting this company? Who was your first client?
Timy: Well… both Justine and I've been in the community for about 2 years at that point. I can't speak for Justine, but I started blogging because of indies in the first place. We both dedicated our own blogs to indie authors, we both participated in SPFBO as judges. We both have friends among indie authors. So I think it's safe to say that our main inspiration was that we wanted to help indie authors and their books to succeed. To get some attention they deserve. So, when Justine one day said "I'm thinking about starting a blog tour services for indies", I said "Hey! That's a good idea, go for it!" Then she invited me along and… the rest is history. It certainly didn't hurt that we were at a point in our lives where we both needed a bit of extra pocket money to keep our heads above water. To me it seemed like the perfect win-win situation.
As for first client, it was Phil Williams. He took a chance on us when we were at a pretty early stage and had no established procedure. But the first event we actually ran was for Austin Farmer, who toured an album with us, The Bookshelf Symphony Orchestra. The songs were inspired by books and honestly it was the most awesome thing to kick our business off with. I mean… I'm a well known music addict and we have a lot of musical analogies which is certainly not a coincidence. Anyway, it was meant to happen.
Justine: Everything Timy said! I'll just add that we essentially wanted to create a platform for authors without the backing of a major publisher to shout about their books from the rooftops. There are so many fantastic stories to be told, and for many, the only way to let people know about them is to market market market. If we can help just a little bit by putting their book in someone's hands, they read it and love it, then share it, then that's all that matters!
––
What are the benefits for authors? Readers?
Timy: The benefit for authors is getting featured on blogs and on social media by our hosts and ourselves, and raising some awareness about their books. Plus they get to have beautiful banners thanks to Justine. We also now partnered up with someone who makes animated covers. We try to offer a wide selection of services and tailor them to the needs of the authors. I also believe that our job is to take off some of the load of them – we handle all communication with the bloggers and that can be a lot of stress when you try to do that on your own. And at the end of the tour they might even forge some long-time relationships with some of the bloggers if their book is a hit with them. We definitely saw that happening.
As for readers, from day one our goal was to build a community. That's why we have a dedicated Discord server for one thing. We also try to come up with events to engage our Roadies – some of them still under development. But the biggest benefit, of course is to discover gems, books they wouldn't have heard about otherwise. And as I said, blogger – author friendships has been made thanks to our tours and that's something that both sides could cherish.
Justine: Authors are responsible for writing, editing, rewriting, editing some more, finding beta/alpha readers, designing/finding cover artists and designers, formatting, all the admin work with getting their works published on their platforms of choice, and so much more. Marketing can often be the most difficult part, and our hope is to help in this arena. With a substantial subscriber base, we have the ability to get an author's book on the radar of hundreds of readers during both the sign-up process and the event itself.
When it comes to the benefits for readers, our favorite part of the experience is when a reader tells us they've found a new favorite book/author through our events. This is everythiiiing!
––
Do you have a success story of one of your tours?
Timy: In its own way, every event we held is a success. Then again, success can mean different things to different people, so a lot depends on your point of view. If only one person picks up a book because they saw a post during one of our events, then that's a success. If they spread the word even further, then all the better. I really don't think we can compare the events to each other, because they are all unique, they all have slightly different audiences, they are at a different stage of their journeys.
Justine: This. All of this. I'd also add that it's extra special when we have a repeat author. Client satisfaction means everything to us, and knowing that we provided excellent service is a huge success and keeps us going.
––
What are your thoughts on an author promoting on instagram, facebook and twitter? Where do you see the biggest engagement for authors?
Timy: These days being on social media can't really be avoided, unless you are a well established big name author. If you started some years back as a self-publishing author, then you might have succeeded without social media, but nowadays you have to be present. You have to engage with the community – authors and readers alike. And I don't mean pushing your book or advertising it 24/7. By all means, please post regularly about your book, but also know if your feed consists nothing but "buy my book" posts, that will put some people off. They want to engage with you, know a bit more about you before they invest in your book. The market is huge and it's growing so I know it's hard to stand out. Social media is a good outlet to get your name and face out there.
Facebook, Instagram and Twitter all have their own advantages and disadvantages, I think a lot depends on an author's personality and chosen genre, to see which platform works for them the best. Facebook has some pretty popular groups specializing in Fantasy, where you can always find like-minded people. Instagram seems to be working the best for YA – but personally I have a limited experience for IG, I just can't wrap my mind around that platform. I, personally, favoritize Twitter as the platform where I engage with the community – which is funny, as I was pretty much against it when I started as a blogger. A friend of mine talked me into it and I'm glad I eventually listened. Yes, it can be toxic sometimes, but no social platform is perfect.
Justine: Promoting on social media is one of the most important and cost-effective ways to promote, well, anything. The key to being successful on any platform is sincere interaction. Readers are more apt to respond to an author that takes the time to read their content and react in a genuine way. As for engagement, it all depends! Twitter is a great platform with a great reader community. Instagram/Bookstagram has enormous reach (especially with engagement groups). I can't speak much for Facebook, but I know the author community is super supportive.
––
Any authors you'd recommend we get in touch with to get their view of the experience?
Justine: This question scares me 😂 This is like asking an author who their favorite character they've written is (which I shamelessly do during my Meet the Author interviews, by the way). I honestly can't give you an answer here, I'm sorry! If any of our authors are reading this, please feel free to jump in and save me from myself.
––
What does SOT 2.0 look like?
Timy: I… don't know? Do we even need a 2.0 version? I mean, we keep evolving all the time, so it's not like we are the same as we were a year ago when we started SoT. Well, we were absolutely awesome even then, but you know… Seriously though, we keep bringing new ideas to the table. Sometimes they pass, sometimes they don't. We keep working in the background. We have some ideas we didn't get around to yet for various reasons. But let me give a recent example: a month or so ago we decided to move the sign up form to our website instead of using Google Forms. It was a bit of a risky move and of course the change didn't go as smooth as we wanted (nothing ever does), but at the end of the day I think we made the right decision. Other than these "smaller" technical changes I think our first priority at the moment is building up our community. That's where the key for SoT 2.0 lays.
Justine: Personally, I'd like to form more relationships with other business owners. As Timy mentioned earlier, we started a partnership with Motionkitty, and we've seen a few animated covers come our way for media kits as a result. This is awesome. Eventually I'd like us to have a long list of services available for authors, and possibly even creating a BookSirens-esque platform solely for indie SFF? Who knows.
––
Have you ever thought about working with a small publisher like Wraitmarked or Aethon?
Timy: Absolutely! As a matter of fact we did work with some already and we had an exciting collaboration recently with Rebellion Publishing. But we had several authors running events with us from Shadow Spark Publishing, or I could mention authors from Parliament House Press. I think it's important to build on these connections as well.
Justine: Calling all indie/small presses! We are Storytellers on Tour, and we would like to work with you!