If Gregory Kontaxis' super solid debut novel, The Return of the Knights, taught us anything, it's that this first novella set in The Dance of Light series will be a must-read. You can read all about The Return of the Knights here.
Thank you Gregory for trusting us with this cover reveal. Now, you can skip to the bottom for the links and an author photo … but we all know you're here to see some cover art. Scroll down and behold, The Knight of the Moon: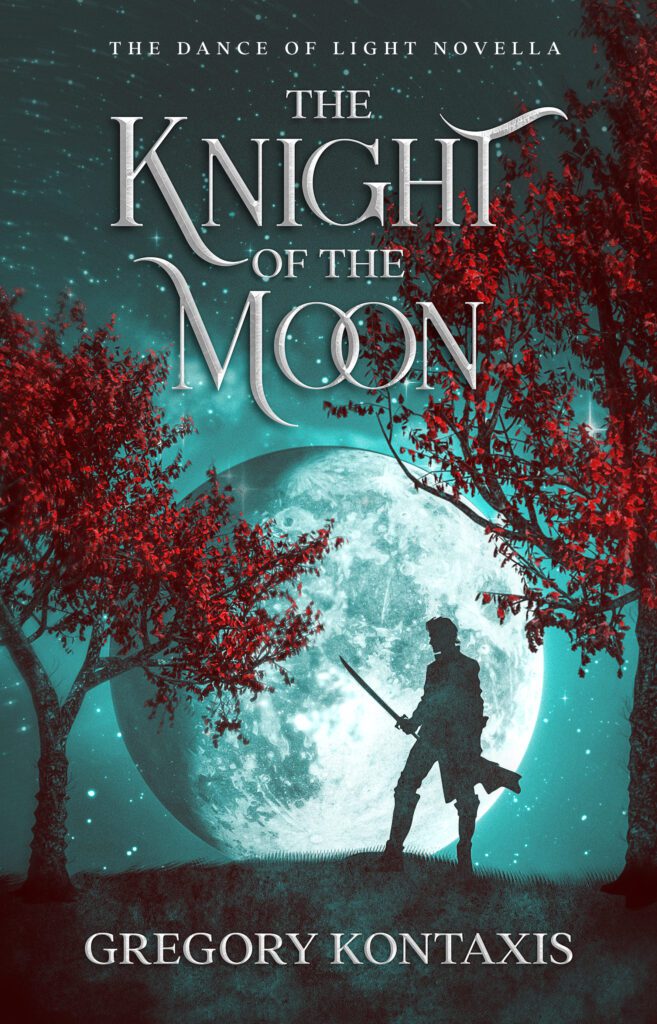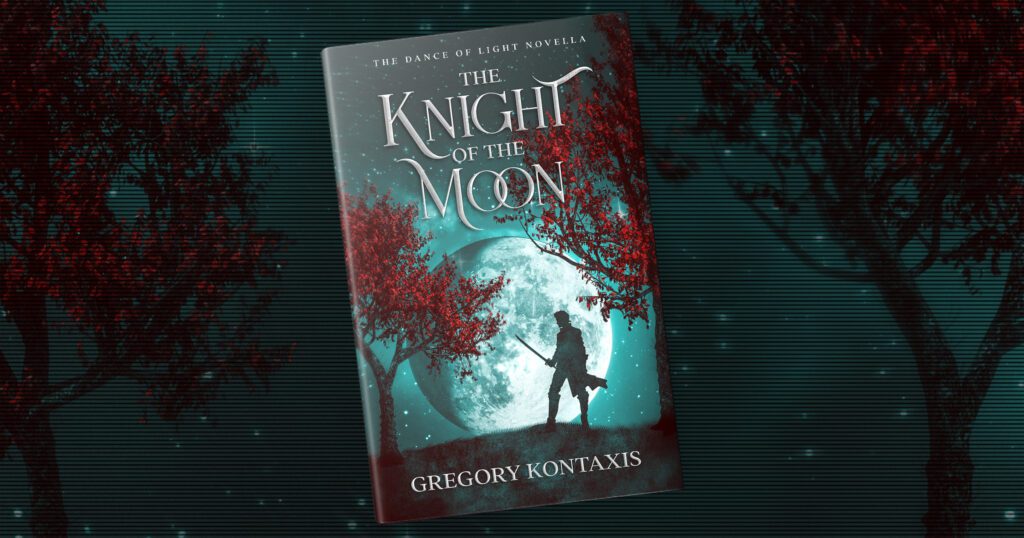 Now, read on for all you need to know!
Release Date: 26th November 2023
Cover Artist: miblart
Blurb:
John, the Long Arm, leads a life as a bounty hunter at the Three Heads. His name has spread far and wide across the north while plenty of gold weighs down his pockets. Just when everything seems to be going well for him, a group of soldiers order him to take on a new mission.
This time, his task is to track down a very dangerous man—a knight who rejected his oaths, turning his back on Gaeldeath and its ruler.
Will John choose the way of honour and devotion or will be succumb to his unquenchable thirst for wealth?
As part of "The Dance of Light" series, "The Knight of the Moon" is a novella which takes place seventeen years preceding the events of "The Return of the Knights."
The Knight of the Moon will be free to all of Gregory's newsletter subscribers. Don't miss out on any updates about The Dance of Light series and your free novella! Sign ups are here: www.gregorykontaxis.com or https://www.gregorykontaxis.com/mailing-list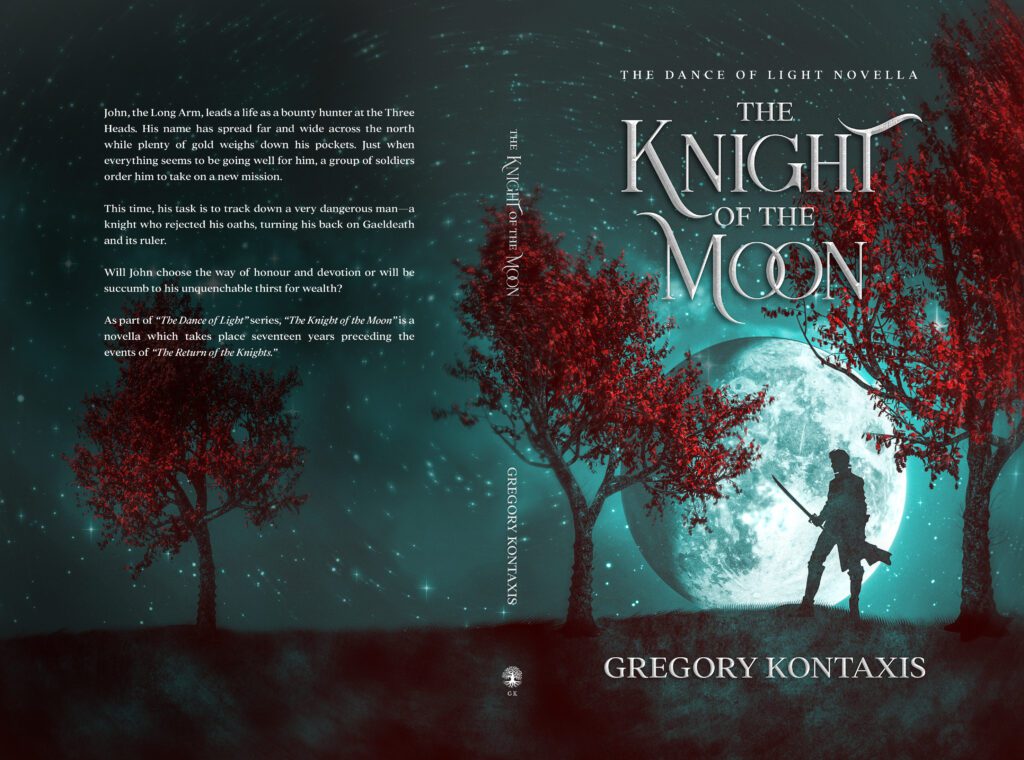 About the Author
Gregory was born on 17th December 1989 in Athens. He studied Informatics and Finance in Greece and the United Kingdom and he has worked as a Financial Analyst in Vienna and London. He currently resides in London, where he is occupied with investment risk management and writing.