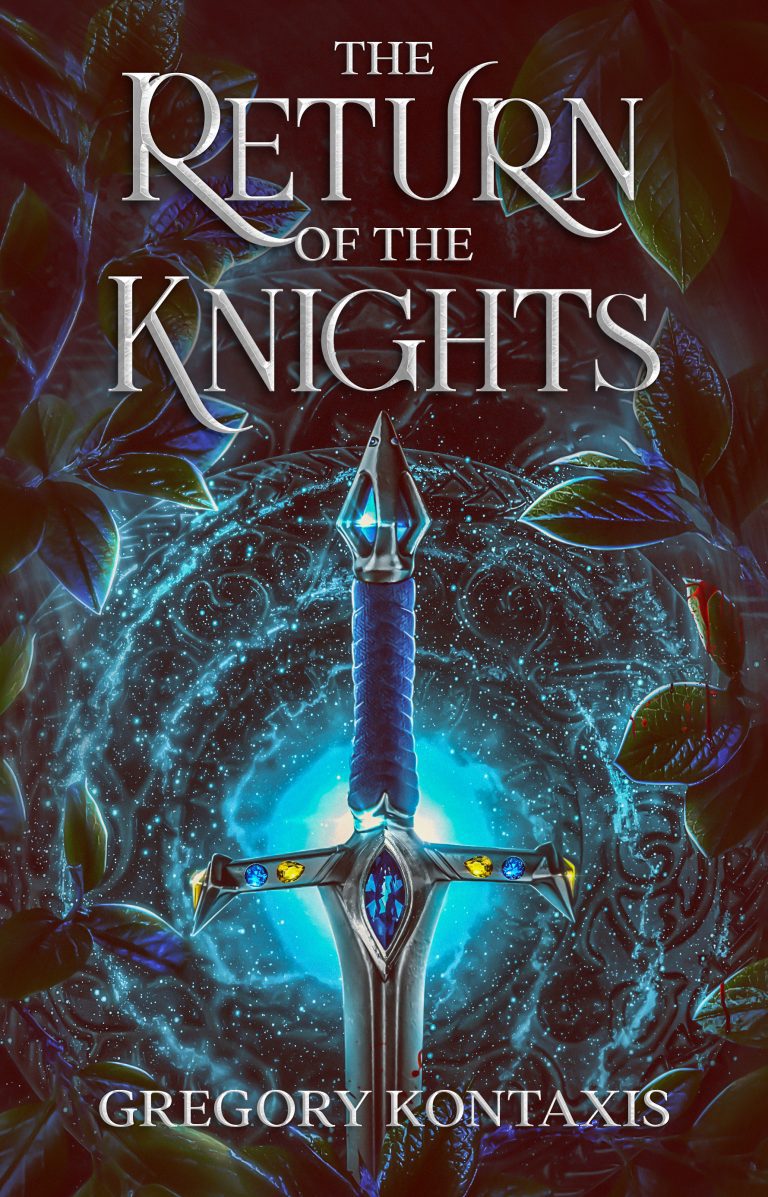 Rating: 8.5/10
Synopsis
Knightdorn faces its darkest hour. The invincible forces of Walter Thorn approach Iovbridge, intent on dethroning Queen Sophie Delamere and crowning a tyrant.
When all hope seems lost, youthful Elliot announces himself before the queen as a knight, a title banned due to a betrayal and conduct of the Royal Guard. His skills with the sword are formidable. His confidence is unwavering. More importantly, he has a plan to stop Thorn.
With time running out to rekindle old alliances within the world of men and mythical beasts, Elliot and his newfound friends before Thorn suspects their trickery.
Review
Gregory Kontaxis. Remember the name as there's a lot more to come from this author. A lot more. Not content with starting out with a standalone or a trilogy, oh no, Kontaxis boldly swoops in with the first in a pentalogy; his The Dance of Light series.
It's this confidence that is imbued in the book's protagonist, Elliot (surname not included because … spoilers). We're introduced to Elliot's prowess with the sword in the book's prologue and soon find him to be a flawed and fledgling hero when he appears again. Here's a thing I liked about this novel – I liked the supporting characters and the antagonist, Walter Thorn, more.
Wait, what? Are you telling me, Beardy, that you didn't like the main character? Well … yes and no. I didn't like how stubborn and headstrong he is. I didn't like how he feels that everyone should simply listen to him because he's an excellent fighter. But I liked that he learned real quickly that he needed to change his approach, how he forms strong bonds with his companions and betters to combat Thorn.
Much like Queen Sophie's advisors, I actually don't believe we're meant to like Elliot at first. But the triumph of The Return of the Knights is seeing this petulant boy grow into an increasingly competent knight worthy of the title. I loved that by the end of the book he's no longer a pompous kid but a wartorn leader with a strategy of his own.
I feel that too often tales like this feature a generic lead character who comes out of nowhere and is immediately the chosen one. Unfortunately several books can't escape the resulting bland and damp squib of a saga that follows. Kontaxis takes this trope but breathes in some actual character growth to make it interesting. As such, we get a deeply satisfying arc to cut through the politics and the warfare like a mighty vanguard.
Not Just Another Odysseus
Another key area to point out here is the Greek mythological element to the story. This isn't a lazy rehash of Odysseus or Hercules but a blossoming epic that cleverly borrows some of the elements of Greek mythology we know and love. Centaurs and Pegasi feature heavily in the lore more so than gods and ancient heroes. In this way, Kontaxis is like some Grecian wizard of Oz – pay no attention to the man behind the κουρτίνα – bringing some new colour to old legends.
There are moments where the prose flits to this mythical style that I find hard to describe. All I can say is that these were the moments of the book I enjoyed the most and didn't want to finish. Everything soared into the mythological and the fantastical before effortlessly landing back into the plot to screw over the scenery-chewing baddie. Real satisfying reading.
And what a baddie. Walter Thorn is insidious. He Joffrey grown up and, terrifyingly, made competent.. He's just so evil. Real elements of Cluny the Scourge incalculable cruelty and villainy but with enough depth to make him compelling. He also has a poisonous white tiger. Yep.
When you're not warming to Elliot or shaking your fist at Thorn, there's a perfectly competent backing cast to accompany you along the journey through Knightdorn. And with this cast, Kontaxis gives a real mezze of themes throughout: found family, the chosen one, elder races, mythical curses, siege warfare, battles, revenge, heartbreaking character deaths; the list can go on and on.
My Two Cent[aur]s' Worth
As you can see in that last paragraph, if there's one criticism I can level at the book is that there's a lot to take in when it comes to TRotK. There are some moments that could have been equally as effective in later instalments of the series but these are not many.
It could well be that if you enjoy a book that sticks to one or two tropes then you might struggle with some elements of TRofK but it's not something that spoiled my enjoyment of the novel. Yes, there were plenty of tropes on display but it never felt like the author was ticking off a list.
The political elements were mercifully not too political. I like my grand plans easy to follow and Elliot's masterplan made sense and played out in a believable way. Queen Sophie's progression from beleaguered and reluctant ruler to a more ruthless politician was a neat touch and I look forward to seeing what happens as the war with Thorn develops.
The Endless Knight
Kontaxis clearly earns a "one-to-watch" reputation and I'm excited to see where this series goes. There seems to be the potential for the Greek Myth elements to ramp up in the sequels after TRotK gives us an early taste. With a novella out in November we thankfully don't need to wait too long to see Kontaxis' new mythology style again.