Thanks to Justine and Timy over at Storytellers on Tour for allowing us here on FanFiAddict to join the Cover Reveal Blitz for The Isle of a Thousand Worlds. Also, an enormous shoutout to Dan on his upcoming release!
Book Information
The Isle of a Thousand Worlds by Dan Fitzgerald
Series: The Weirdwater Confluence Duology (#2)
Published: January 15, 2022 by Shadow Spark Publishing
Genre: Romantic Fantasy / Sword-Free Fantasy
Pages: 300
Exterior Artists
Book Cover Art: Karkki
Twitter: https://mobile.twitter.com/kittensartsboo1
Instagram: https://www.instagram.com/kittensartbooks/
Cover Design: Jess Moon
Twitter: https://mobile.twitter.com/jhlmoon
Interior Artists
Ethereal black and white artwork, which is on the first page of the book: Kriti Khare
Instagram: https://www.instagram.com/digital.endeavours/
Twitter: https://mobile.twitter.com/_armedwithabook
Alchemical symbols in the middle of the book: Elena Tarsius
Instagram: https://www.instagram.com/elenatarsius/
Linktree: https://linktr.ee/elenatarsius
Goodreads: https://www.goodreads.com/book/show/59594544-the-isle-of-a-thousand-worlds
Buy Now: https://shadowsparkpub.com/dan-fitzgerald/#weird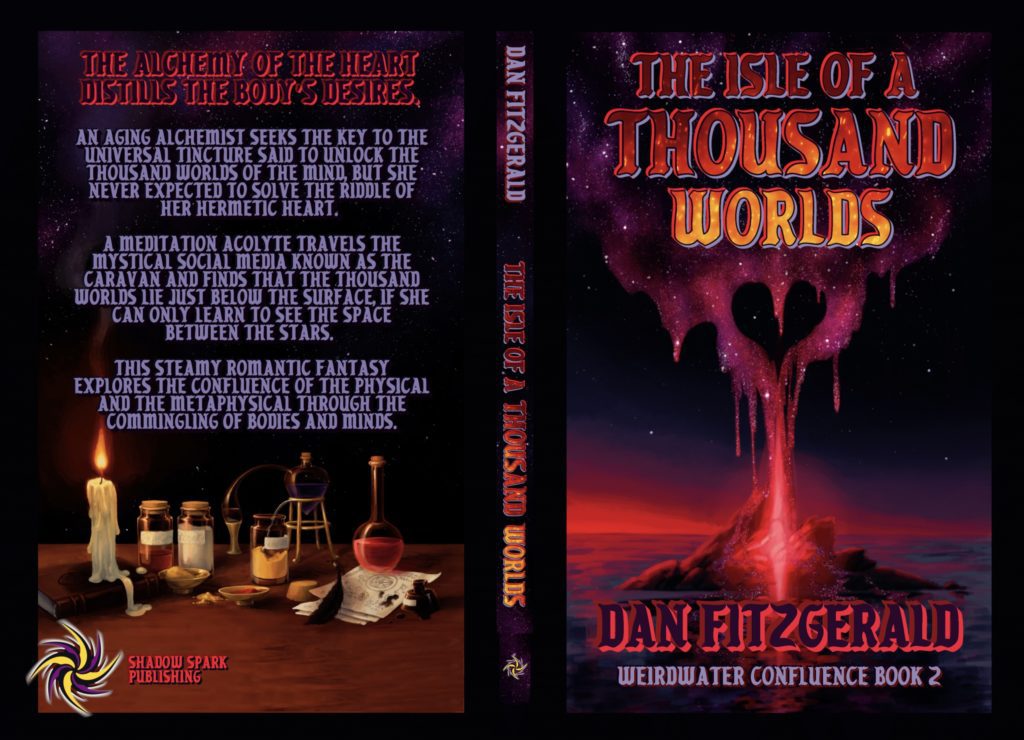 Book Blurb
An aging alchemist seeks the key to the Universal Tincture said to unlock the Thousand Worlds of the mind, but she never expected to solve the riddle of her hermetic heart.
A meditation acolyte travels the mystical social media known as the Caravan and finds that the Thousand Worlds lie just below the surface, if she can only learn to see the space between the stars.
This steamy romantic fantasy explores the confluence of the physical and the metaphysical through the commingling of bodies and minds.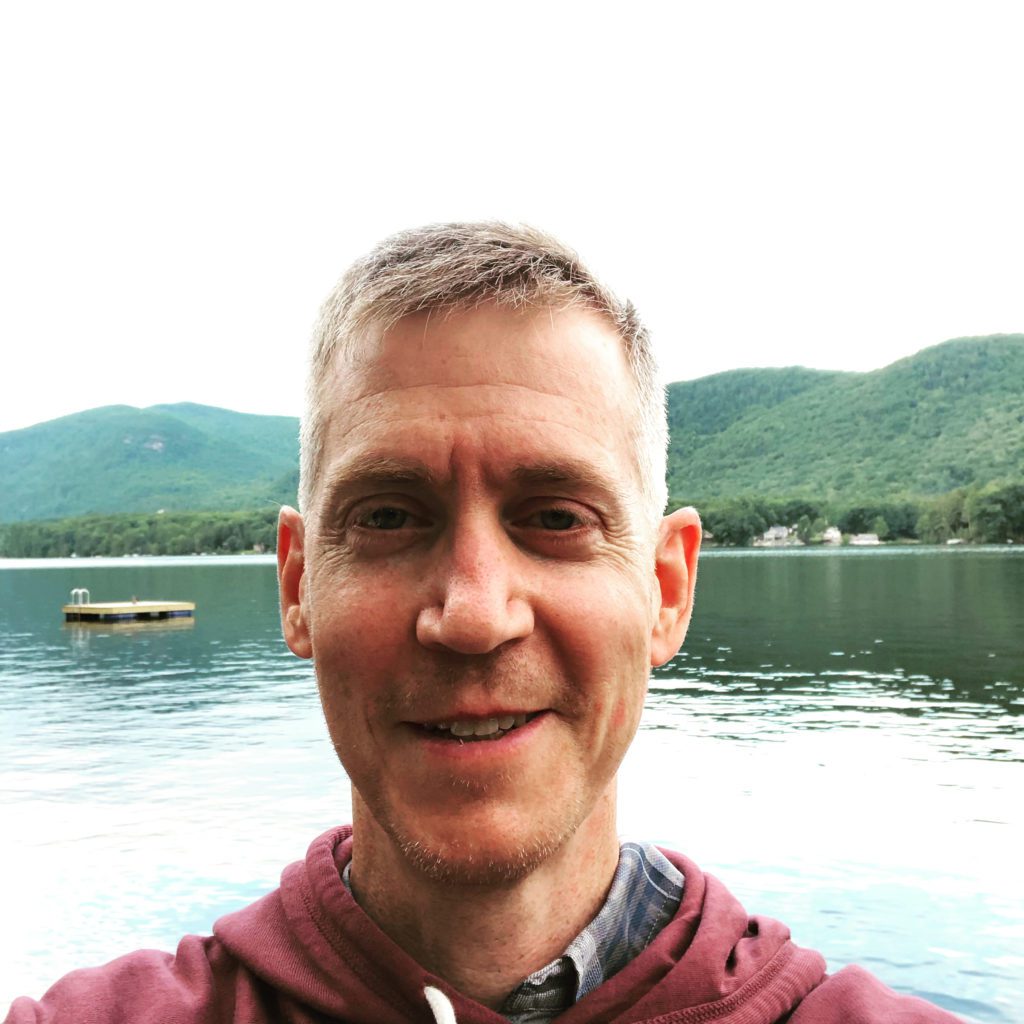 Author Information
Dan Fitzgerald is the fantasy author of the Maer Cycle trilogy (character-driven low-magic fantasy) and the Weirdwater Confluence duology (sword-free fantasy with unusual love stories), bothfrom Shadow Spark Publishing.
He lives in Washington, DC with his wife, twin boys, and two cats. When not writing he might be found doing yoga, gardening, cooking, or listening to French music.
Website: https://www.danfitzwrites.com/
Twitter: https://twitter.com/DanFitzWrites
Instagram: https://www.instagram.com/danfitzwrites/
Book Purchase Link: https://shadowsparkpub.com/dan-fitzgerald
Publisher Information
Website: https://shadowsparkpub.com/
Twitter: https://twitter.com/ShadowSparkPub
Instagram: http://instagram.com/shadowsparkpub