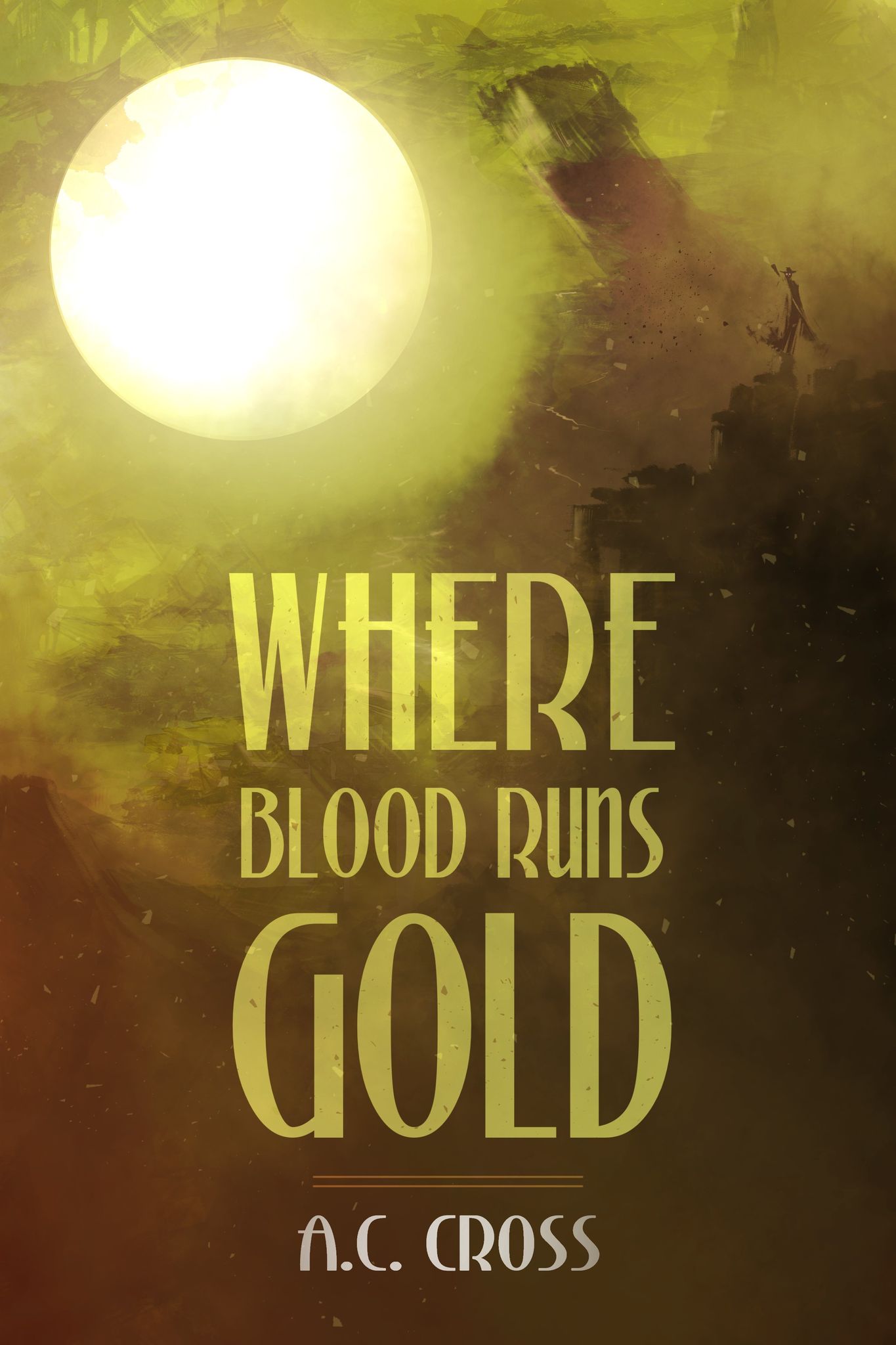 Rating: 7/10
Synopsis
Sheriff Errol Thorpe's life is chaotic, brutal, and above all, solitary. After an unimaginable loss years ago, all he feels is the compulsion to seek vengeance. But when a vulnerable family arrives in town, facing an ugly future, he is pulled headfirst into a web of violence, secrets, and things he never imagined. In search of truth and answers, Thorpe finds himself battling deadly flesh-eating Dust, acidic golden blood, and the political designs of powerful people — all while learning how to be a person again. When Dust rises in San Dios, people hide indoors. When Sheriff Thorpe arrives, people run.
Review
Where Blood Runs Gold is a brutal Western that aims for your gut and refuses to pull its punches.
Errol Thorpe is the Sheriff of Santiago. He's like Wyatt Earp crossed with Batman. There's a macho savagery about his sense of justice that keeps him walking the tightrope between hero and villain. He protects and settles scores for those who can't do so for themselves. But his methods can be gratuitously gory. When Errol meets a young girl in need of help, he forms a bond with her that might just threaten to pierce the callouses of his stony heart. Some of his actions made me wince at times, but there was always just enough about him to keep me rooting for him until the end.
On top of the father-and-lost-daughter dynamic, there's also a freakish Dust that storms the terrain, and eats people. Yep. You heard that right. It eats people. And if that wasn't creepy enough, there are also scoundrels roaming the land who are possessed by liquid gold that taints their blood. They're the equivalent of zombie-cowboys who survive bullets, only to spontaneously combust, liquifying everything in their path.
If this sounds like the opposite of your typical Western, then you might be surprised to hear that the book somehow manages to revolve around gold-infected zombies and phantom, flesh-eating Dust, while still feeling like a pure, 100% authentic Western. The addition of speculative elements really adds to the intrigue, but don't expect this to read like anything besides a classic Wild West adventure.
The book is unapologetically bravado, macho in the extreme. But it works. It doesn't just shovel on the grit, it buries you in it, and then throws in the shovel for good measure.
If you feel squeamish when it comes to explicit violence, an excess of swearing, and the thought of attractive ladies going to bed with an unwashed bear of a man, then this might not be the book for you. But don't dismiss this story as just a gritty, sweary gore-fest. There are subtleties and complexities about the characters and plot which keep the intrigue high, and the pages turning.
The dialogue can be sharp, and there's enough banter between the characters to keep it fresh. If you ever wondered what a Halloween episode of Firefly might have looked like if Quentin Tarantino had directed it, then it would probably have looked like this.
Where Blood Runs Gold lives up to its name. It's a dark, bloody, gruesome take on the Wild West, but there's gold to be found amidst the carnage. Errol Thorpe is as iconic a lawman as any that have gone before him. And much like a shot of the fiercest saloon whiskey, although it might be a little uncomfortable to swallow at times, you'll keep going back for one more swig.

Content/Trigger warnings: Gratuitous violence, gore, suicide, suicidal ideation, animal violence (a horse dies), alcohol/drug use. Allusions to rape, incest, racism, and child abuse/harm.