Massive thank you to Escapist Book Co. and Andi Ewington for allowing me to take part in the Book Tour for The Hero Interviews.
Below, you will find information on the book and author, and there are also two (2) audio excerpts from the novel (full audiobook TBD)
While I haven't had a chance to finish The Hero Interviews, this is an ingenious novel that is fresh, hilarious and one-of-a-kind. Absolute recommend!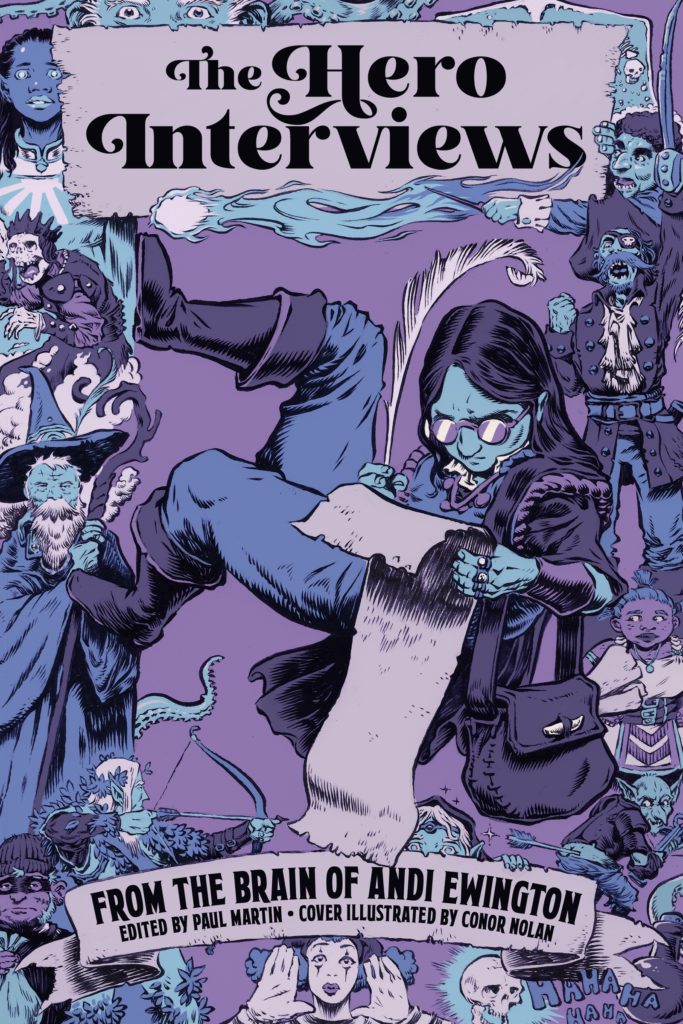 Book Information
The Hero Interviews by Andi Ewington
Series: The Hero Diaries
Genre: Fantasy Comedy
Intended Age Group: 15+
Pages: 925
Published: December 1, 2022
Publisher: Forty-Five Limited (Self Published)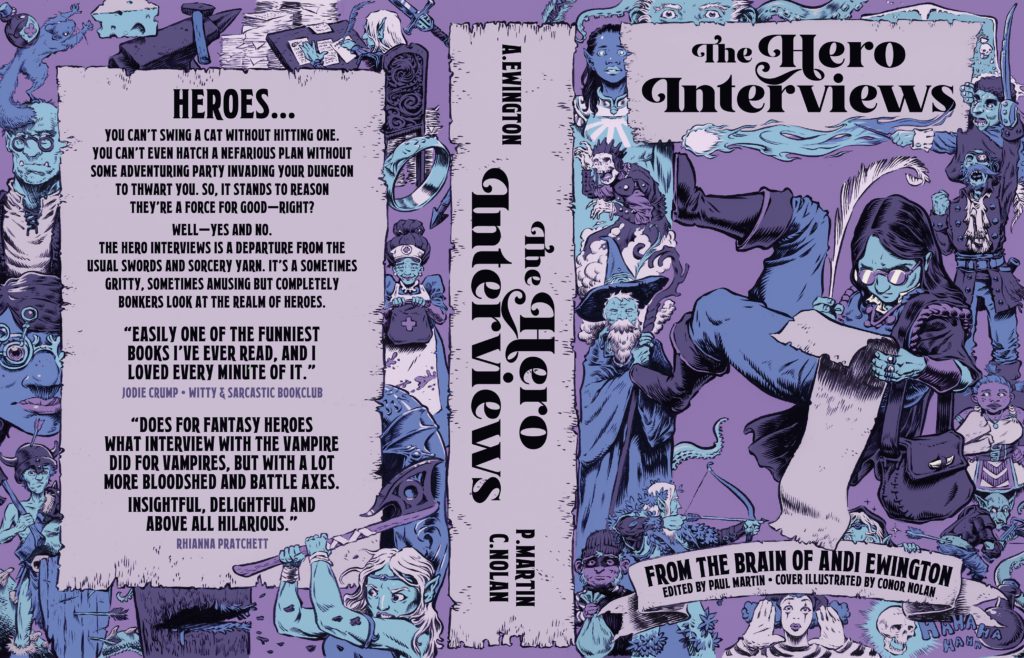 Book Blurb
Heroes… you can't swing a cat without hitting one. You can't even hatch a nefarious plan without some adventuring party invading your dungeon to thwart you. So, it stands to reason they're a force for good—right?
Well—yes and no…
Elburn Barr is a Loremaster who has turned his back on his family's tradition of adventuring and stepped out into the realm of heroes to interview a whole smörgåsbord board of fantastical characters from stoic, swear-shy Paladins through to invisible sword-carrying Mime Warriors.
Through his transcribed journal, he'll take a cheeky peek at the truth lurking behind the hero myth—and everything associated with them. Across his many encounters, he hopes to uncover his brother's fate—a brother who has been missing for ten summers after brazenly setting out to forge a heroic name for himself.
Will Elburn discover what really happened to his brother, or will he fail in his quest and become another casualty of the adventuring trade?
The Hero Interviews is a departure from the usual swords and sorcery yarn—it's a sometimes gritty, sometimes amusing, but completely bonkers look at the realm of heroes.
Book Links
Amazon US: https://www.amazon.com/Hero-Interviews-Andi-Ewington-ebook/dp/B0BFMBQXLR/
Amazon UK: https://www.amazon.co.uk/Hero-Interviews-Andi-Ewington-ebook/dp/B0BFMBQXLR/
Goodreads: https://www.goodreads.com/book/show/62951981-the-hero-interviews
Author Bio & Information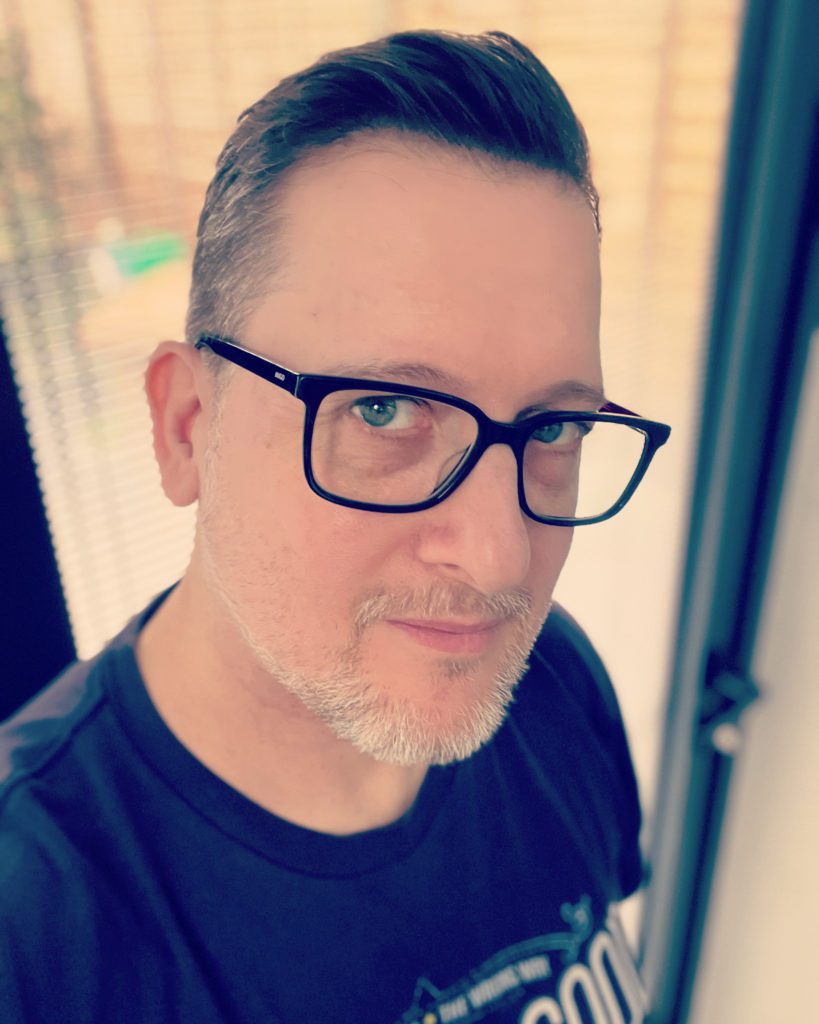 Andi Ewington is a writer who has written numerous comic titles including Forty-Five45, Campaigns & Companions, S6X, Sunflower, Red Dog, Dark Souls II, Just Cause 3, Freeway Fighter, and Vikings. Andi lives in Surrey, England with a plethora of childhood RPGs and 'Choose Your Own Adventure' gamebooks he refuses to part with. He's usually found on Twitter as @AndiEwington.
Audio Excerpts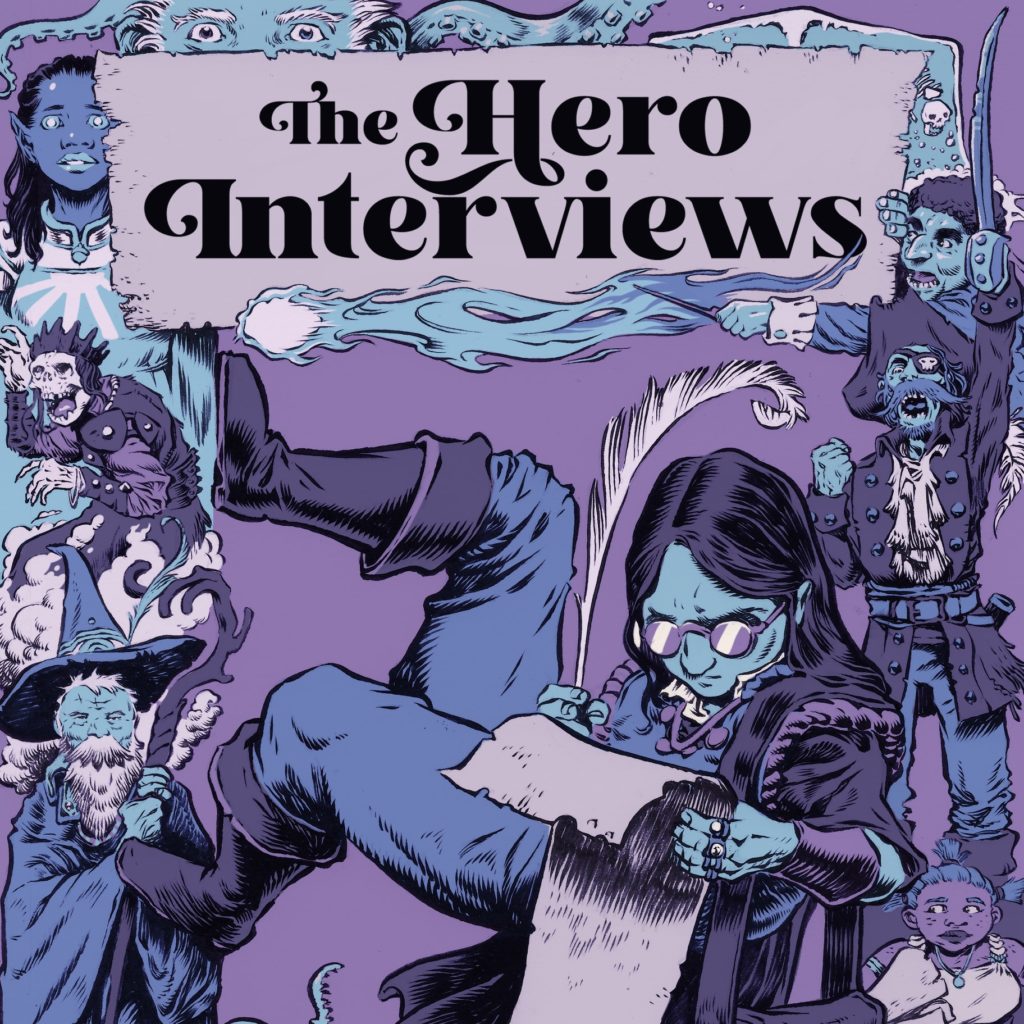 Dorn the Barbarian
Yarna the Mime Warrior