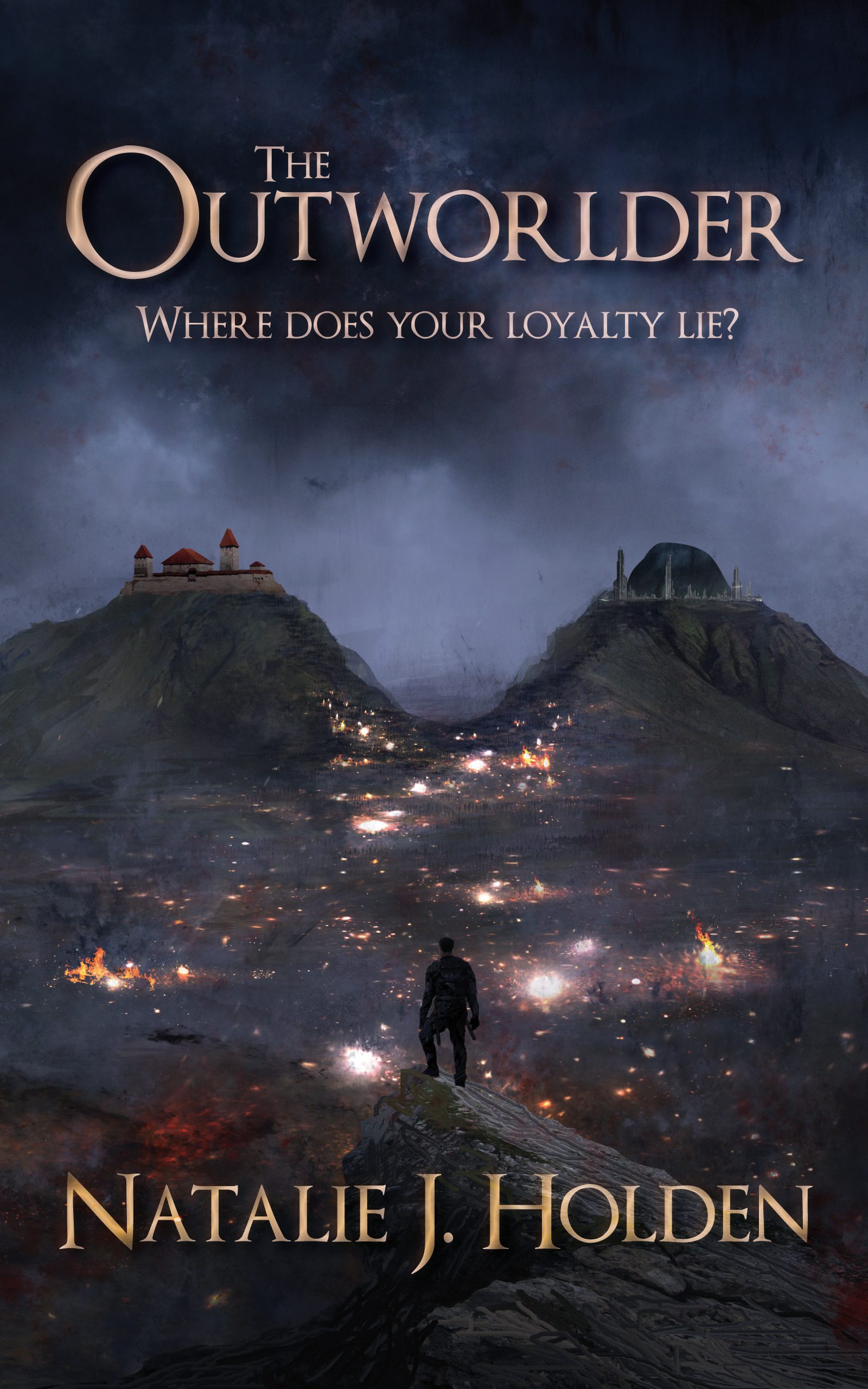 Rating: 7.0/10
Synopsis
Some battles can't be won by swords.
Aldeaith's parents escaped the oppression of their native Tarviss to settle within the Dahlsian Empire. Growing between cultures, Aldeaith always felt like an outcast. His awkwardness around people and propensity to daydreaming didn't help.
Joining the Dahlsian army was supposed to be a fresh start. A new hope of finding people like him in the vast, multicultural empire. Here, a web of portals keep people close and advanced magic makes everyone equal.
But his hopes are shattered when Tarvissian colonists rebel against Dahls. His commander's trust protects him from the immediate backlash, but that is just the beginning. The rebels will stop at nothing to restore the traditional order, one that kept people like Aldeaith subjugated. And Dahlsian army is woefully unprepared and far from unified.
Accused of treason, with the chain of command falling apart around him, he'd have to use all of his wits and accept responsibilities he never wanted, or watch everyone he cares about perish.
Review
Hello everyone! Thank you to Escapist Book Tours for allowing me to join in on the book tour for The Outworlder, a science fantasy by Natalie J. Holden. Welcome to another FanFiAddict stop on the book tour. I received a reading copy and this did not influence my thoughts or opinions.
The Outworlder was a wonderful blend of science fiction and fantasy. I greatly enjoyed the authors attention to the world building. The many different worlds are connected by "mergers" and travel between worlds can only occur when aligned. All of the different type of worlds were interesting and left me wanting more stories set within them. To name a few: a strange and colorless world, a world of perpetual heat, and a swamp colored world. I loved how character details were tightly connected to the worlds.
The magic was really well done as well. There were sorcerers, telepathic abilities, spheres that release spells upon release, and a system used to measure ones magical potential. Holden has put an immense amount of detail into the story and has given us details that most stories often gloss over, such as world specific measuring systems. I was impressed with how seamlessly written it was as well.
"Names are important, Aldait Han," he stated with sudden gravity. "They tell us who we are and where we came from."
Those who love reluctant main characters will enjoy Aldeaith's character development. The tagline "Where does your loyalty lie" captures the heart of the story and was central to many of the characters arcs. The anxiety and asexual representation were well portrayed. I wish more stories had asexual rep and I'm so glad Holden gave us it. I think my favorite character ended up being Tayrel Kan. I believe I saw that Holden has previously written a short story featuring the sorcerer called Octopus Song and you better believe that it will be read soon. I hope this is the beginning to a series because I would love to see more stories taking place on different worlds using the merger. I think the only thing that held me back was that although I really enjoyed the story, I wish some scenes were fleshed out a bit more. I was missing that full immersion inside the atmosphere and some particular moments.
Content/Trigger Warnings: Shown on page: Violence, Swearing, Character death, Drug use, Mental health issues
I wanted to close by giving another huge thanks to Escapist Book Tours for allowing me the opportunity to join the book tour.
Before you go, I'd like to mention that Escapist Book Tours is currently running a US giveaway in conjunction with this tour. You could win an ebook or paperback copy of The Outworlder.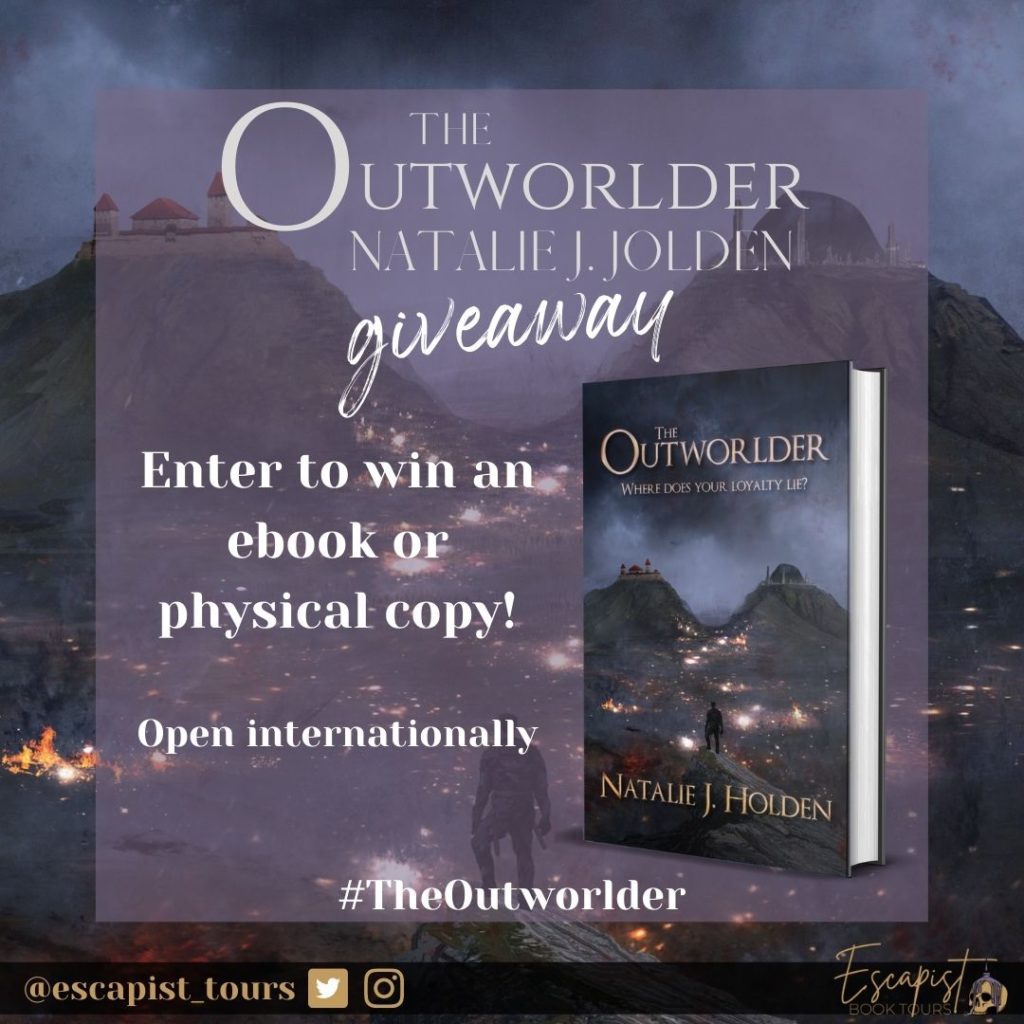 To enter, just click here. Winners will be chosen at random and the giveaway ends on Wednesday, March 30th at 11:59pm.
Author Bio & Information: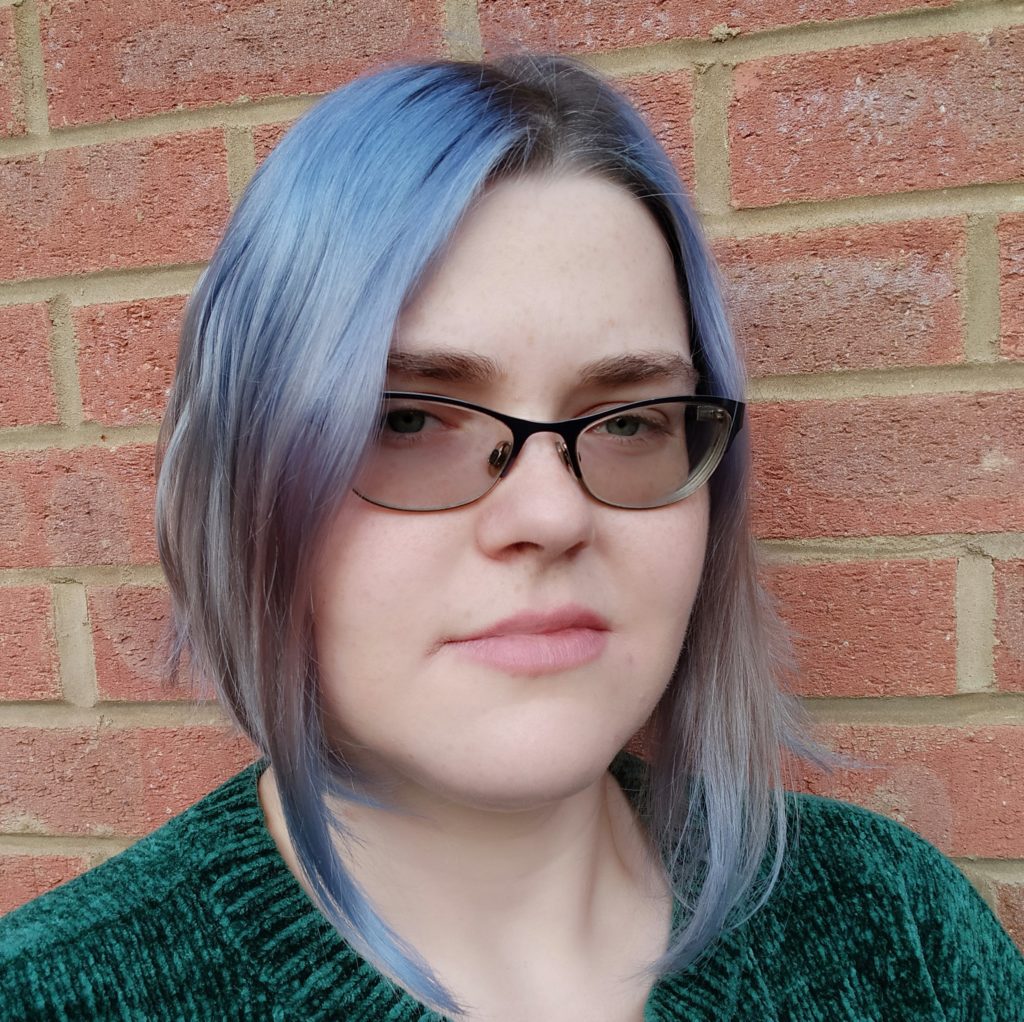 A cat at heart and a hopeless herbal tea addict. Prefers imaginary worlds to the real one, but shamelessly uses fiction to tackle real-life issues. Takes not being good with people to the next level.
There are still two more days left in the book tour so if you're interested in checking out the rest, here is where you can find that information!