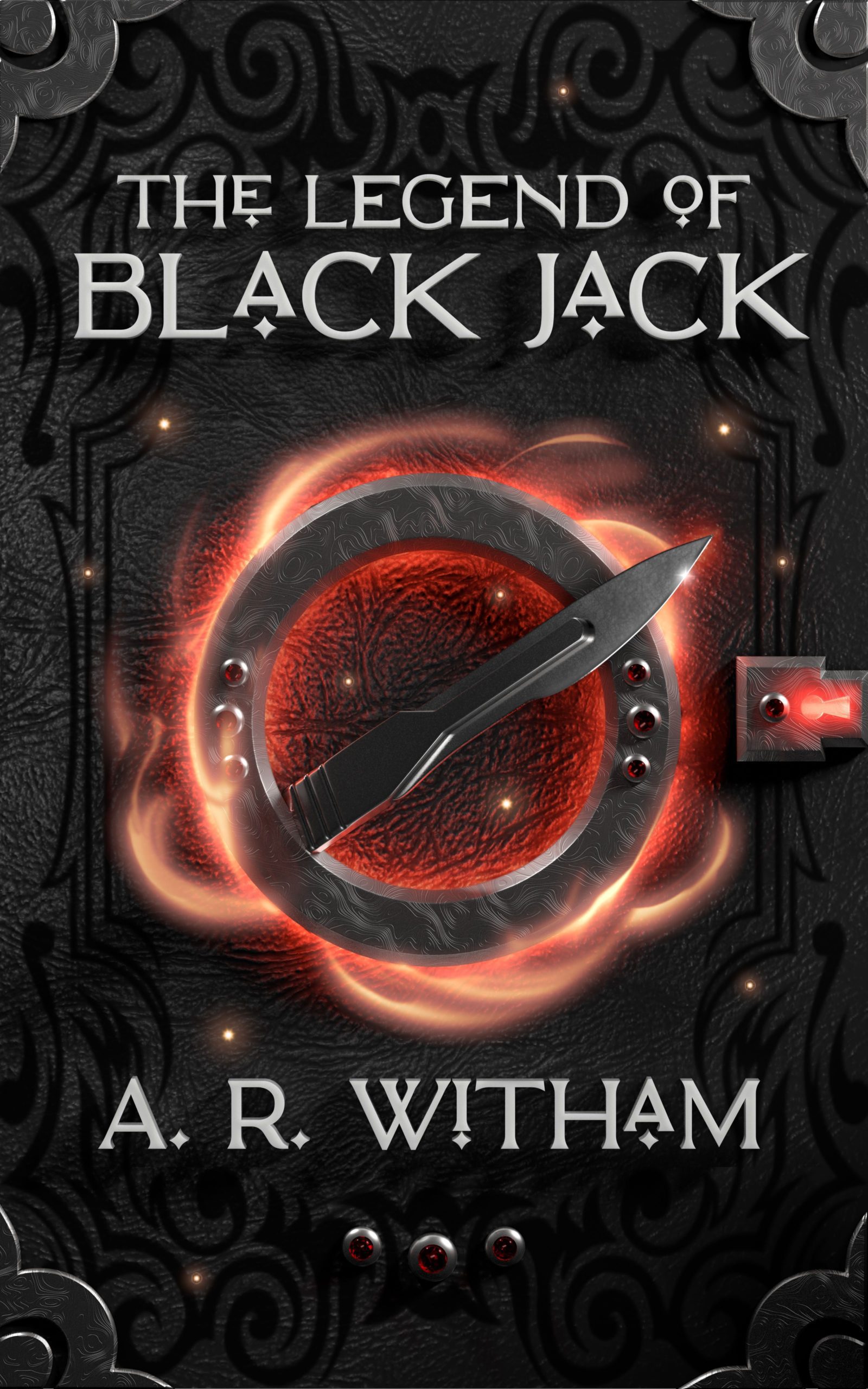 Rating: 8/10
Synopsis
Jack Swift can tell you every element on the periodic table, recite Treasure Island verbatim, and would remember in perfect detail every word you'd ever say to him. He has been alone for a long time, so he has buried himself in books, using them to plan his escape.

But no textbook could ever prepare him for the land of Keymark.

At 3:33 a.m. on his fourteenth birthday, Jack is kidnapped by a hideous monster to another sphere of existence. Now there are two moons in the sky, and he is surrounded by grotesque creatures and magical warriors training for battle. They want the impossible: Jack must use his abilities to save a life or be trapped in this bizarre world with no chance of rescue.

Jack doesn't have secret magic, a great destiny, or any experience.

So why do they all expect him to become a legend?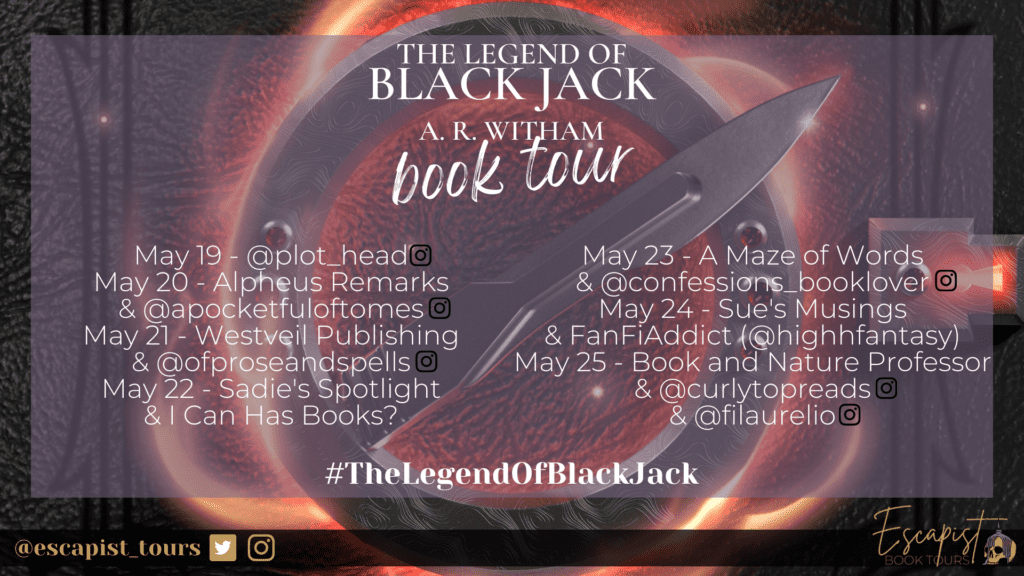 A special thank you to A.R Witham for sending me an e-ARC and Escapist Book Tours for putting this whole thing together. All thoughts and opinions are honest and my own.
Review
First off, I would like to talk about the illustrations. They are beautiful and add a lot to the story. Even though I read it on a Kindle, the pictures were formatted to have their own pages, although I will definitely be purchasing a physical copy ASAP to get a better look at them.
The Legend of Black Jack is a portal fantasy that brought me back to how I felt reading The Spiderwick Chronicles as a kid. It begins in our world, where life has been nothing but terrible to Jack Swift. It isn't until he is whisked away to another world, full of majik and monsters, that he finally reaches his potential.
The character work is fantastic and deep, everyone you meet feeling very real. Jack Swift's journey is both heart-breaking and rewarding. His story grabs you right away and doesn't let go until the final page.
All in all, even though YA isn't my usual bag, I thoroughly enjoyed The Legend of Black Jack. A.R. Witham has written an action-packed, adventure filled portal fantasy with a very colorful cast of characters that keep you engaged throughout the narrative. I can't wait to see what A.R. Witham has in store next.