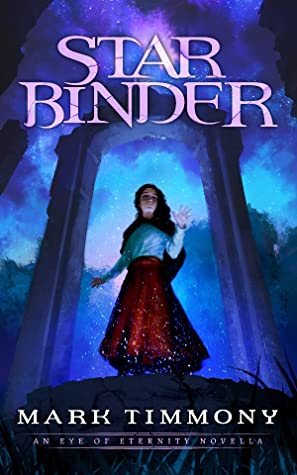 Rating: 8/10
Thank you to Escapist Book Tours for allowing me join this tour. I received a review copy, and this did not influence my thoughts or opinions. Welcome to my stop on the tour!
Synopsis
Forged in betrayal. Tempered by the stellar winds. Chosen by the stars.
For five hundred years since the Sundering, the order of the Shaluay Starbinders has been dwindling. With their Starwells lying dormant, key artefacts of their order lost and their seers driven mad by the powers that broke the world, only one hope remains to the man who leads them; a fifteen year old girl.
Born to a clan of Wanderers, Reiana has been raised by a harsh grandmother who blames her for the death of her daughter, Reiana's own mother. When bandits attack the clan's camp, Reiana leaves the safety of the caravans to pursue the abductor of her younger cousin, heedless of the dangers.
But when a creature of the Void takes notice can Reiana's own untapped abilities save her, or will the truth of a betrayal see her lost forever?
Starbinder is an action-packed prequel novella to The Blood of the Spear. If you like flawed heroes, fast-paced storytelling, and intricate world-building, then you'll Love Mark Timmony's character-driven introduction to the epic fantasy series, The Eye of Eternity.
Review
This book is a prequel novella and my first read from this author. When reading novella's in series' I have not read, my only real expectation is enjoying it enough to continue the main series. This was definitely the case here.
The pacing in this novella is spot on, and I found it very easy to get immersed in what was going on despite the short length of this book. We have three main characters that we follow, Relosa, Reiana and Vendran. All the characters were intriguing and I enjoyed following all of them.
Reiana is the centre character, and I am really keen to see where her story goes in the main novel. She is a young girl, finding her place in the world and balancing the responsibilities she feels to her family with other things that are thrust on her. We get just enough information to have things get really interesting here, which I think is perfect for this type of book.
Vendran took on the role of powerful leader and mentor type figure in this one, and introduced us to parts of the world building I found quite interesting too. Being the Starmaster he introduces the reader to the world of the Starbinders, with little tidbits of all kinds to think on. Relosa was an interesting character too, with her motives keeping me guessing if I should like her or loathe her. I have to say I didn't fully understand Relosa's motives in this one, but that could be the intention of the author. She is definitely a character of contention in this story.
The story itself starts off pretty fast paced, and doesn't let up at all. I am surprised at how much is packed into this short novel. There is plenty of action, and some really strong world building as well. There is also time for plenty of character work too, and given the short size of the novel, I'm really impressed at how much heart there is in the story for these characters, and how I cared about them even after only 100 pages.
As for world building, it is also done well. The race called the Evay was really interesting, as well as the creatures of the void known as the Dasha'vay. The glimpses we get into the magic system of the Starbinders, and the history and culture of the world are all things I would expect to be built on lots more in the main novel.
I did find at times there were aspects of the world, such as terminology and finer details, that I found confusing and hard to follow. That is one draw back of books of this length. There just isn't enough page time to expand on these aspects more. There were some passages where so many terms are used one after another, and none of them I felt were given the context to really understand to their fullest. I wouldn't say it is at all 'info-dumpy', but I did feel confused by it all at times.
However, I enjoyed this read a lot, and am definitely sufficiently intrigued to want to check out the main book.
Thank you again to the author and Escapist Books for the chance to host a stop on this tour. Find a link below for how to enter a giveaway for a paperback or hardcover copy of this novella. Open internationally.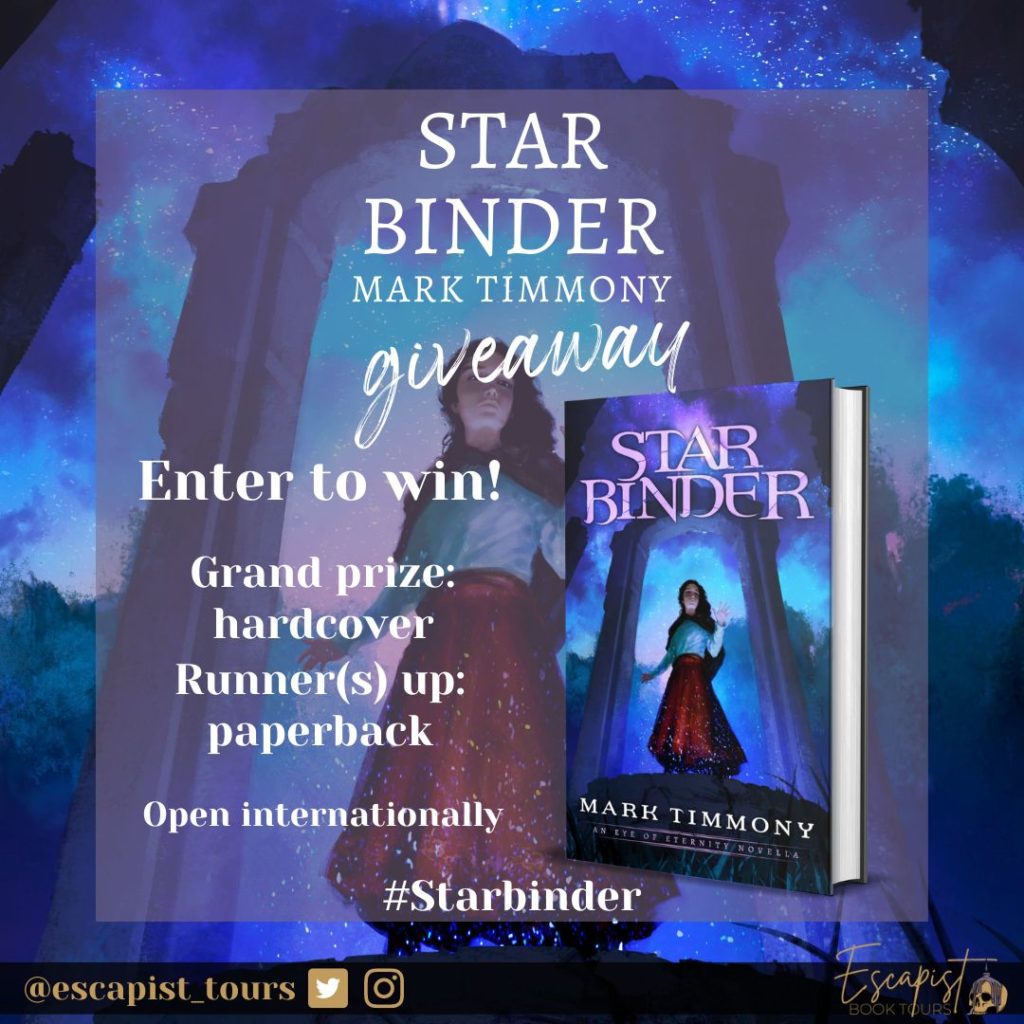 Direct link: http://www.rafflecopter.com/rafl/display/79e197ac54/