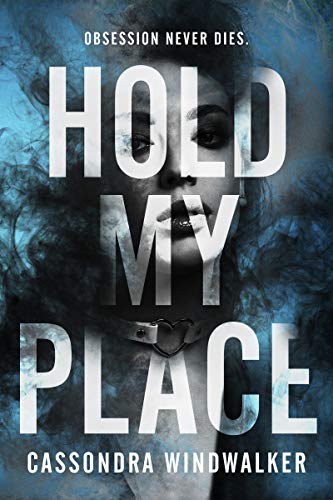 Rating: 8.0/10
Synopsis
Obsession never dies.
When librarian Sigrun falls head-over-heels for the sophisticated and very married Edgar Leyward, she never expects to find herself in his bed—or his heart. Nevertheless, when his enigmatic wife Octavia dies from a sudden illness, Sigrun finds herself caught up in a whirlwind romance worthy of the most lurid novels on her bookshelves.
Sigrun soon discovers Octavia wasn't Edgar's first lost love, or even his second. Three women Edgar has loved met early deaths. As she delves into her beloved's past through a trove of discovered letters, the edges of Sigrun identity begin to disappear, fading into the women of the past. Sigrun tells herself it's impossible for any dark magic to be at play—that the dead can't possibly inhabit the bodies of the living—but something shadowy stalks the halls of the Leyward house and the lines between the love of the present and the obsessions of the past become increasingly blurred—and bloody.
Mixing lyrical prose with simmering terror, Hold My Place is a modern gothic horror worthy of Shirley Jackson's nightmares and Daphne DuMaurier's dangerous lovers.
Review
Hello everyone! Thank you to Black Crow PR for inviting FanFiAddict to join in on the US & UK blog tour for Hold My Place, the romantic psychological horror novella by Cassondra Windwalker. Welcome to FFAs stop on the book tour. I received a reading copy and this did not influence my thoughts or opinions. You can find my review below.
"I remember his first breath on my body. Sweet and warm with port wine, his words skated over the little hairs on the back of my neck, tumbled down my collar."
The novella begins with Sigrun, a woman in her thirties, attending an annual Christmas dinner at La Table, a gourmet French-Asian restaurant. It's here she first notices Edgar, the mysteriously handsome chef. She is immediately captivated by his presence despite him being a married man. Sigrun soon finds herself in the midst of an emotional affair. When Edgar's wife passes, their affair becomes all-consuming, and it isn't long before Sigrun discovers that his wife wasn't his first loss, or even his second, but his third lover that had met an early death.
Dear readers, I promise you that this novella goes in a direction you won't be expecting. Hold My Place has one of my favorite themes- the slow descent into a maddening and obsessive romance, with an unreliable narrator tormented by the spirits of former lovers. It's quite psychological as we are inside the head of the main character as she deals with novel situations, and I like that. I personally loved the direction the story took in the second half, with the ending being perfect in every way. I enjoy stories that show us something we wouldn't expect.
"Something skittered through my veins then, something darker than blood, swifter than thought, colder than a corpse. Something urging me closer, even as it pulled me further away from myself."
Now, this is the part that immediately had me accepting the tour invitation. Although there is minimal sexual content found in this one, the writing is brimming with a muted eroticism dealing with the transformative nature of identity, obsession, and lingering desire. All of this! It flowed perfectly and fit the narrative. The writing had a way of connecting me to their inner lives, engaging all of my senses on a deeper level. The words were arranged beautifully and made my heart feel exactly like how it was written.
There is a particular part to this story, besides the brief "other woman" trope, that may need a content warning due to the nature of it and how we're essentially still living through it. I'm curious to see how authors approach and incorporate the current pandemic into stories. Here is one of our earliest takes, as most of this story is set during the beginning of a deadly virus – mirroring our early pandemic restrictions. The momentum slowed a bit during these middle moments. I think having the novella set during it allowed Windwalker to demonstrate Sigrun's isolation and distancing from others, which was important for her characterization. In the end, I'm a bit neutral on how this was used within the story.
"Oh time. It does taunt me."
Windwalker's poetic roots are on display here as she weaves layers of meaning into her writing, immersing the reader within a maddening tale of death defying obsession. Hold My Place is out now.