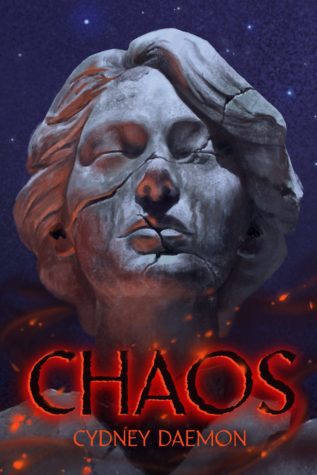 Rating: 8/10
Synopsis:
All things are not as they seem . . .
After nearly everyone with special abilities abandoned the world, Hallenwood is one of the few cities to remain standing.
Kade Reed has been doing his best to survive the city and raise his younger siblings. When Kade is murdered, four students must decide whether to let the world burn or to fight to keep hope alive. Elsey Hallen is an angry loner who has to deal with more scars than most. Henry Adamson is an addict trying desperately to keep his monsters buried. Charlotte Marion is a determined athlete tired of living in a world running on fear and despair. Wesley Reed is just trying to raise his younger sister and build a future for himself while mourning the loss of his brother.
As they come together, they start to recognize there may be more to all the darkness and desperation haunting the city. Uncovering secrets involving evil cults and the ancient mythology behind their special abilities, they find themselves faced with an enemy hellbent on their destruction.
NOTE: For content warnings, please visit the author's website!
Review:
Thank you Escapist Book Tours for having me on this book tour!
Oh. OH, this book. At first, I was worried that I'd struggle to keep up with all the characters and how they were interlinked, but by the end it wasn't a problem in the slightest. What the author really excels at here is the character development. I would argue that this first book in the series is far more about character development and situating them in the world than it is about a huge amount of plot progression.
This book is dark, but it's so unputdownable for just that reason. The world is broken, it's this dystopia where there's a daily death list that runs into the hundreds as so many are killed each day. It's filled with poverty, loss, and a world that seems overrun with the bad. I hope in the future books Cydney explores more of how the world came to be like this, and what things are like outside of the city we see in Chaos. She's created a terrifyingly believable dystopia that is just a little too close to home right now.
As I said before the author has created an incredible cast of characters. These teens have grown up in a truly horrific world, and while it's affected them all in different ways, they all band together to try and make things better. Our ringleader here is Elsey, and I really felt for her through the whole story. She's got powers and is just trying to make the world a better place. Enter the rest of the teenagers and between them they become this kind of family. I don't want to spoil any of the plot, but it's filled with all kinds of discoveries and reveals.
Cydney has written a truly strong debut filled with a found family banding against the horrors of their situation. I can't wait to see where the rest of the series goes!
Follow the rest of the tour here: