---
Hello, everyone! Welcome to FanFiAddict's stop on the Second Star to the Left tour, sponsored by Escapist Book Tours. I am so honored to contribute to the hype of this amazing book and I can't wait to share my thoughts with all of you! Below, you will find my review, information about the book and author, along with a giveaway where you can potentially snag a copy for yourself! I highly recommend entering—this book is worth it.
---
Book Information
Second Star to the Left by Megan Van Dyke
Series: Reimagined Fairy Tales
Genre: Romantic Fantasy
Intended Age Group: Adult
Pages: 350ish
Published: February 15, 2022
Publisher: City Owl Press
Content/Trigger Warnings
Shown on Page:
Drinking
Drug use (Pixie Dust)
Nudity
Sex
Mild Violence
Adult Language
Sea Sickness/Nausea
Brief Ableism
Dismemberment (Hook losing his hand – in a brief flashback)
Kidnapping of an adult
Alluded to:
Death of a parent
Child malnutrition
---
Synopsis
Tinker Bell, banished from her homeland for doing the unthinkable, selling the hottest drug in Neverland—pixie dust—wants absolution.
Determined to find a way home, Tink doesn't hesitate to follow the one lead she has, even if that means seducing a filthy pirate to steal precious gems out from under his…hook.
Captain Hook believes he's found a real treasure in Tink. That is, until he recovers from her pixie dust laced kiss with a curse that turns the seas against him. With his ship and reputation at the mercy of raging storms, he tracks down the little minx and demands she remove the curse. Too bad she can't.
However, the mermaid queen has a solution to both of their problems, if Tink and Hook will work together to retrieve a magical item for her.
As they venture to the mysterious Shrouded Isles to find the priceless treasure, their shared nemesis closes in. However, his wrath is nothing compared to the realization that achieving their goal may mean losing something they never expected to find—each other.
---
See Also
Not Your Kid's Neverland · Two Words: Strip Dice · But Why Is the Rum Gone?
---
Rating 10/10
Review
For me, this book hit all of the right notes. It was a breathtaking romance, a high-seas adventure, and a not-so-classic tale of good versus evil. Flipping the beloved story of Peter Pan on its head, we step into our two protagonists' POVs: Captain Hook and Tinker Bell (for our purposes, Tink).
The love story between Tink and Hook is front and center. It's the main attraction, the sight everyone has come to see. Not only is it an expertly-crafted will-they-won't they, but the narrative is filled with so much tension that you could cut it with a spoon. I'd say knife, but it's even smoother than that. Part of the charm is the dashing rogue persona that we get from Hook, reminiscent—in the best way—of Hook from the ever-popular Once Upon a Time series. He is suave, sexy, and nearly irresistible. Though, to her credit, Tink does resist. For a while. 😉
The other part of the charm comes from Tink herself. Fiery and passionate, she is everything lovers of the Peter Pan cartoon will appreciate, with an adult flair that was oh-so-necessary. She went from the bratty, petulant Tink most of us know and love to a full-fledged woman filled with desires and anguishes. To say that Tink and Hook are both fully-fledged people that leap off the page is an understatement. Van Dyke has created a set of characters that are lifelike and more importantly, memorable. I have thought about this book for days. Even as I closed my Kindle cover, I knew this book would linger in my thoughts. And it has.
The romance isn't the only part of this story that takes your breath away. It is, in many ways, a love letter to popular pirate franchises, loaded with sailing and a love for the sea. While piracy is in and of itself a violent affair, this romantic take made me yearn for a life on deck, swinging from ropes and tying down sails. I wanted to find a nice pair of worn, leather boots and take to the nearest body of water. Adventure is abundant in Second Star to the Left, and it is all the better for it.
Truly, I cannot boast about this book enough. Rating this book was an easy task, as it captured my attention and my heart in the first chapter. Everyone loves a good Happily Ever After, and this one does not fail to deliver on every point. Plus, for those of you who just love a good dose of spice *wink wink,* this book has it in abundance. You will blush, cheer, and fall in love right along with the characters. If you need reminding that love can exist even in the most trying circumstances, this is a book for you.
---
Book Links
Universal buy link: https://books2read.com/FairyTales1UBL
Goodreads: https://www.goodreads.com/book/show/58709297-second-star-to-the-left
---
About the Author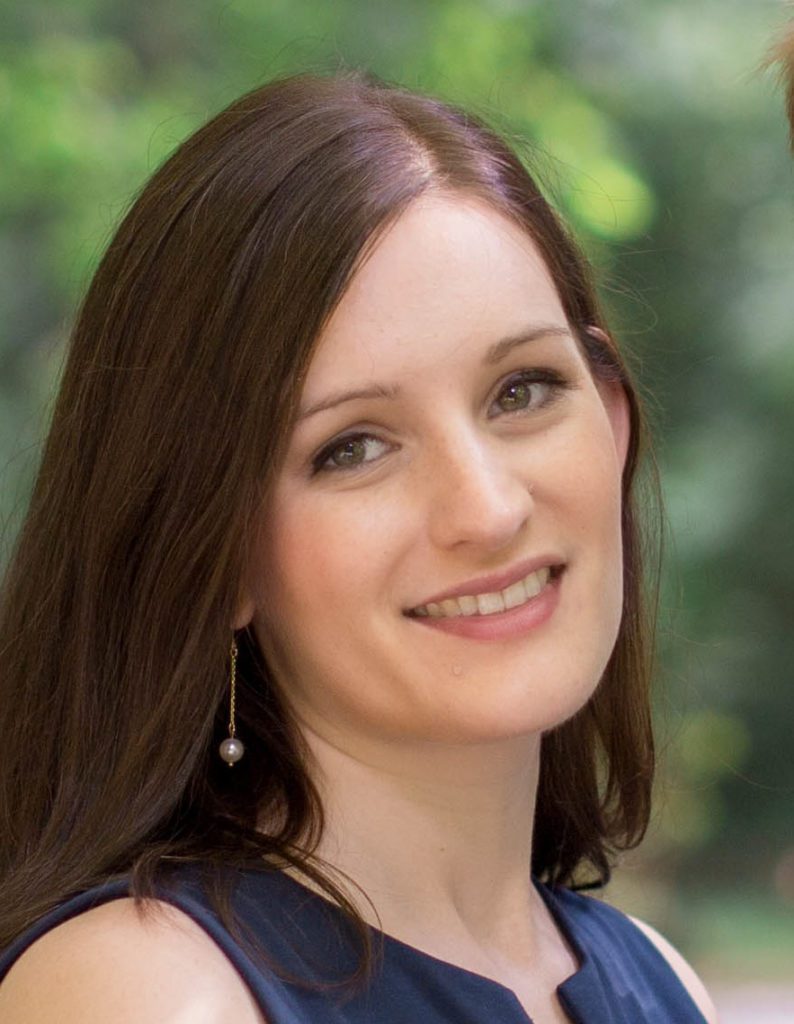 Megan Van Dyke is a fantasy romance author with a love for all things that include magic and kissing, especially fairytales and anything with a happily ever after. Many of her stories include themes of family (whether born into or found) and a sense of home and belonging, which are important aspects of her life as well. When not writing, Megan loves to cook, play video games, explore the great outdoors, and spend time with her family. A southerner by birth and at heart, Megan currently lives with her family in Colorado.
Website: https://www.authormeganvandyke.com/
Newsletter: https://www.authormeganvandyke.com/newsletter/
Facebook: https://www.facebook.com/AuthorMeganVanDyke
Twitter: https://twitter.com/AuthorMeganVD
Instagram: https://www.instagram.com/authormeganvandyke/
Tiktok: https://www.tiktok.com/@authormeganvandyke
Goodreads: https://www.goodreads.com/author/show/21709261.Megan_Van_Dyke
Bookbub: https://www.bookbub.com/authors/megan-van-dyke
---
a Rafflecopter giveaway