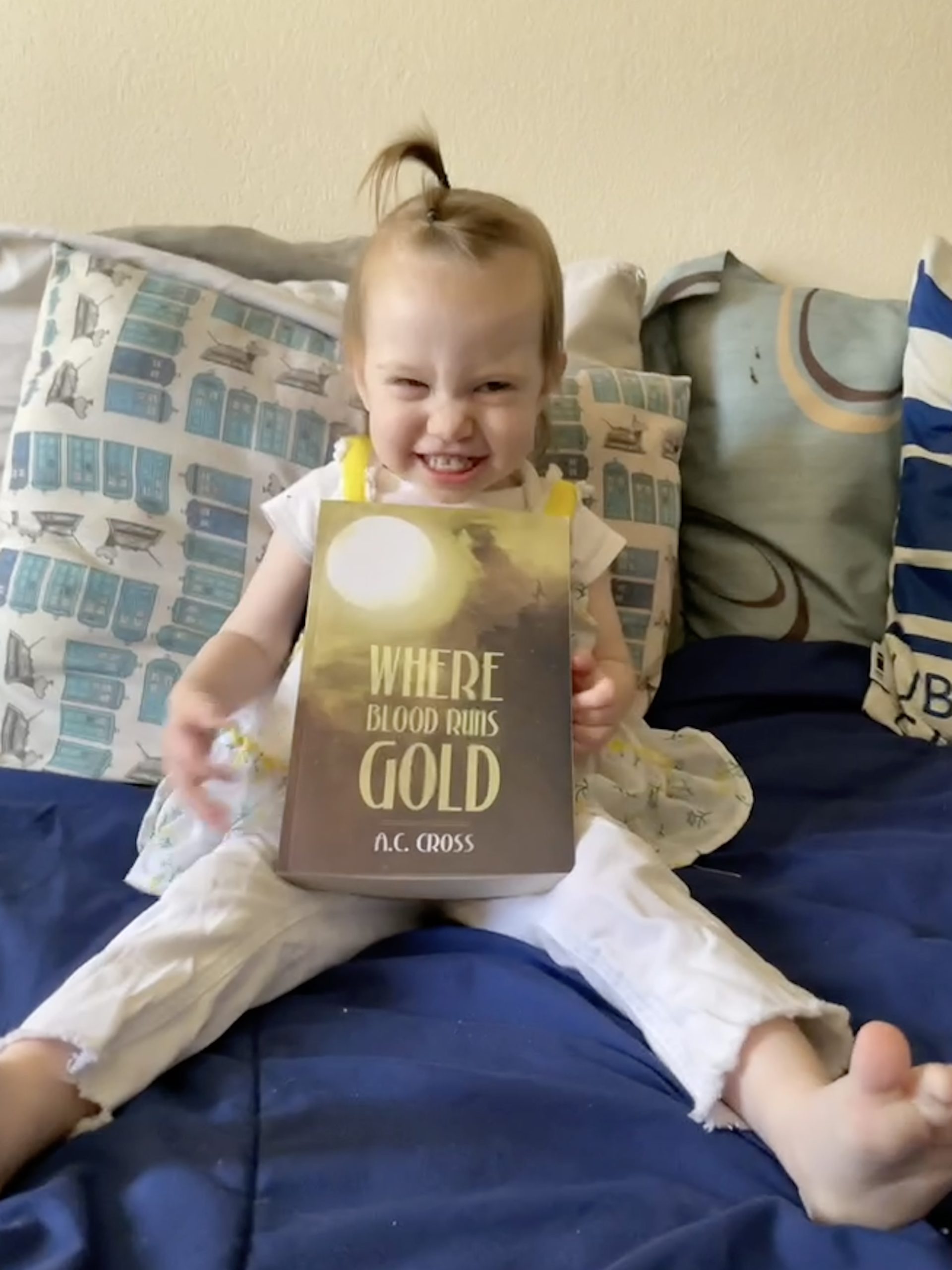 Rating: 10/10
Synopsis
Sheriff Errol Thorpe's life is chaotic, brutal, and above all, solitary. After an unimaginable loss years ago, all he feels is the compulsion to seek vengeance. But when a vulnerable family arrives in town, facing an ugly future, he is pulled headfirst into a web of violence, secrets, and things he never imagined. In search of truth and answers, Thorpe finds himself battling deadly flesh-eating Dust, acidic golden blood, and the political designs of powerful people – all the while learning how to be a person again.
When Dust rises in San Dios, people hide indoors.
When Sheriff Thorpe arrives, people run.
A special thank you to A.C. Cross for sending me a review copy and Escapist Book Tours for putting this whole thing together. All thoughts and opinions are honest and my own.
Review
I had no idea what to expect going into this book. My experience with westerns is the FX series Justified, the remake of True Grit and HBO's Deadwood. In other words, extremely limited. I attribute this to the fact that I grew up in Virginia City, Nevada in the USA. I didn't watch or read westerns because I basically live it. What I don't live with? Flesh-eating dust, golden blooded cultists and whole host of other monsters.
Where Blood Runs Gold stars Sheriff Errol Thorpe, a rough and tumble, take-no-shit-from-no-one man who doesn't just skirt the line of good and bad, he dances back and forth like he's doing the hokey-pokey on the got-damn thing. Nicknamed "The Judge", he will go to great lengths to punish what he sees as evil.
After saving a young girl from an awful situation, Thorpe finds himself embroiled in a conspiracy with far-reaching consequences. Carrying the burden of having lost his family, we watch the sheriff struggle with that loss while learning to move forward and love again.
But enough of that sappy shit, you're here for the shit-kicking action, terrifying monsters and worst of all, corrupt politicians, all of which feature in spades. The horror elements are what drew me to read this book and it did not disappoint. The blood drips from the pages and you can feel the dust in your teeth as A.C. Cross drags into his vividly realized and beautifully described version of the wild west.
All the characters are wonderfully realized and even the smaller characters have unique voices feeling like they are bursting from the page with life. More often then not, one can tell who is speaking just by the way the dialogue is written and what the character is saying. I honestly haven't seen character work that distinctive since reading The First Law by Joe Abercrombie.
Where Blood Run Gold is a bloody, dirty, dusty and thrilling western full of twists and turns, eldritch horrors, and greed. But underneath all the grime and gore, lies a heart of gold. Shit-fire! Read the fuckin' thing already!