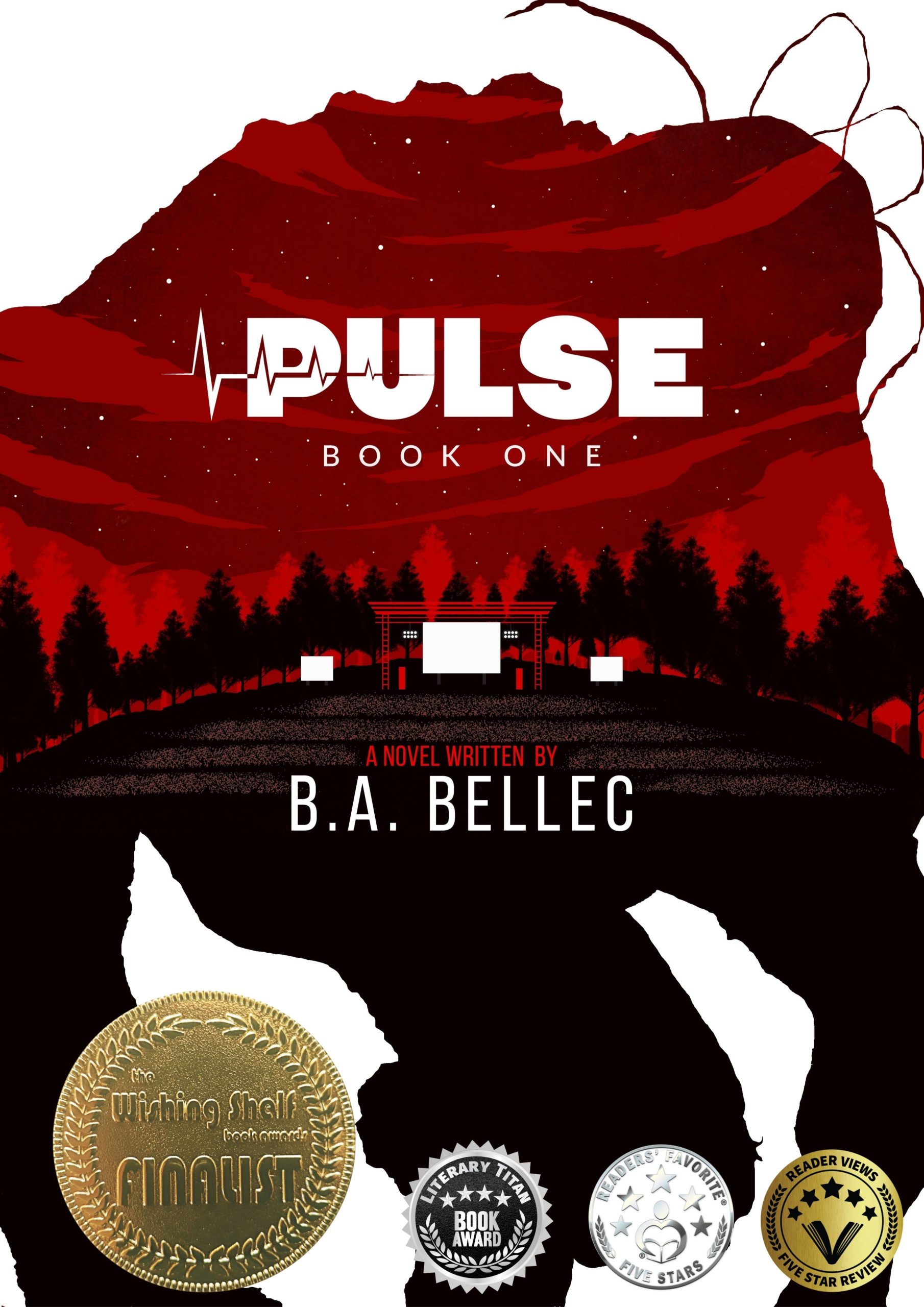 Rating: 8/10
Synopsis
Pulse is a plot-driven multi-POV dystopian sci-fi horror thriller set in 2040, centered around a corporation, a creature, and a music festival. Think Fyre Festival, Black Mirror, and X-Files combined. The story deals with themes of capitalism, consumerism, business, politics, pandemics, climate change, activism, and technology while bouncing between a diverse group of characters sure to entertain almost anyone. The book is already being praised for its fantastic use of horror, engaging world-building, and genre-bending approach utilizing some screenplay-like formatting. This is the first entry in a new series with the sequel well underway.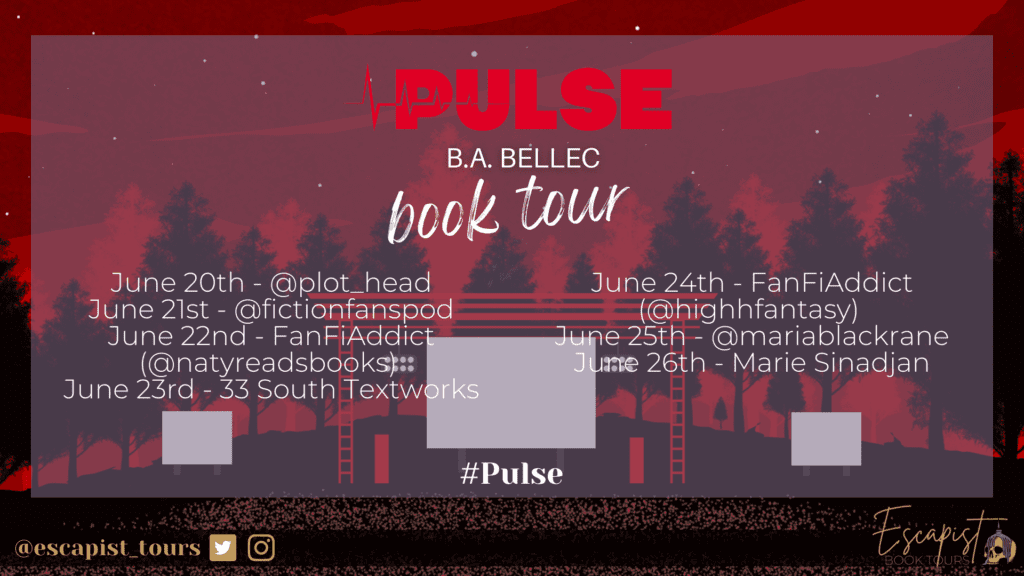 A special thank you to B.A. Bellec for sending me a review copy and Escapist Book Tours for putting this whole thing together. All thoughts and opinions are honest and my own.
Review
The year is 2040. A company named Pulse has a monopoly on basically everything. Technologically advanced, they push the limits of what man should be doing. The darkest parts are secret. Meanwhile, a music festival, doomed to fail, becomes the target of multiple organizations with opposing goals. Also, there's a monster hunting down anyone in it's path. You thought Fyre Fest was bad? You haven't seen anything yet.
Pulse is a bloody horror story with a lot to say. The multiple POV's and large cast brings an epic feeling to the narrative, reminiscent of Stephen King's The Stand.
On it's surface, Pulse is a monster story, but between the lines, it is much more. Like any great horror, the real monsters are always people and the scariest parts aren't monster-related, but what people are capable of doing to each other. Greed and excess fuel the narrative full of corrupt politicians and dirty, dirty business.
My favorite part of this book was the writing format. The novel is written like a screenplay, which I think really adds to the cinematic feeling of the novel. This format may not be for everyone but if everything else about Pulse appeals to you, I highly encourage you try it anyway. Eventually, you just fall into the story and the format is secondary to what is happening on the page.
Pulse is a gripping, fast-paced and bloody sci-fi horror that offers terrifying monsters both human and…other. I finished this book in three sittings, I was so engrossed. If you told me the BA in B.A. Bellec stood for badass, I wouldn't argue with you.