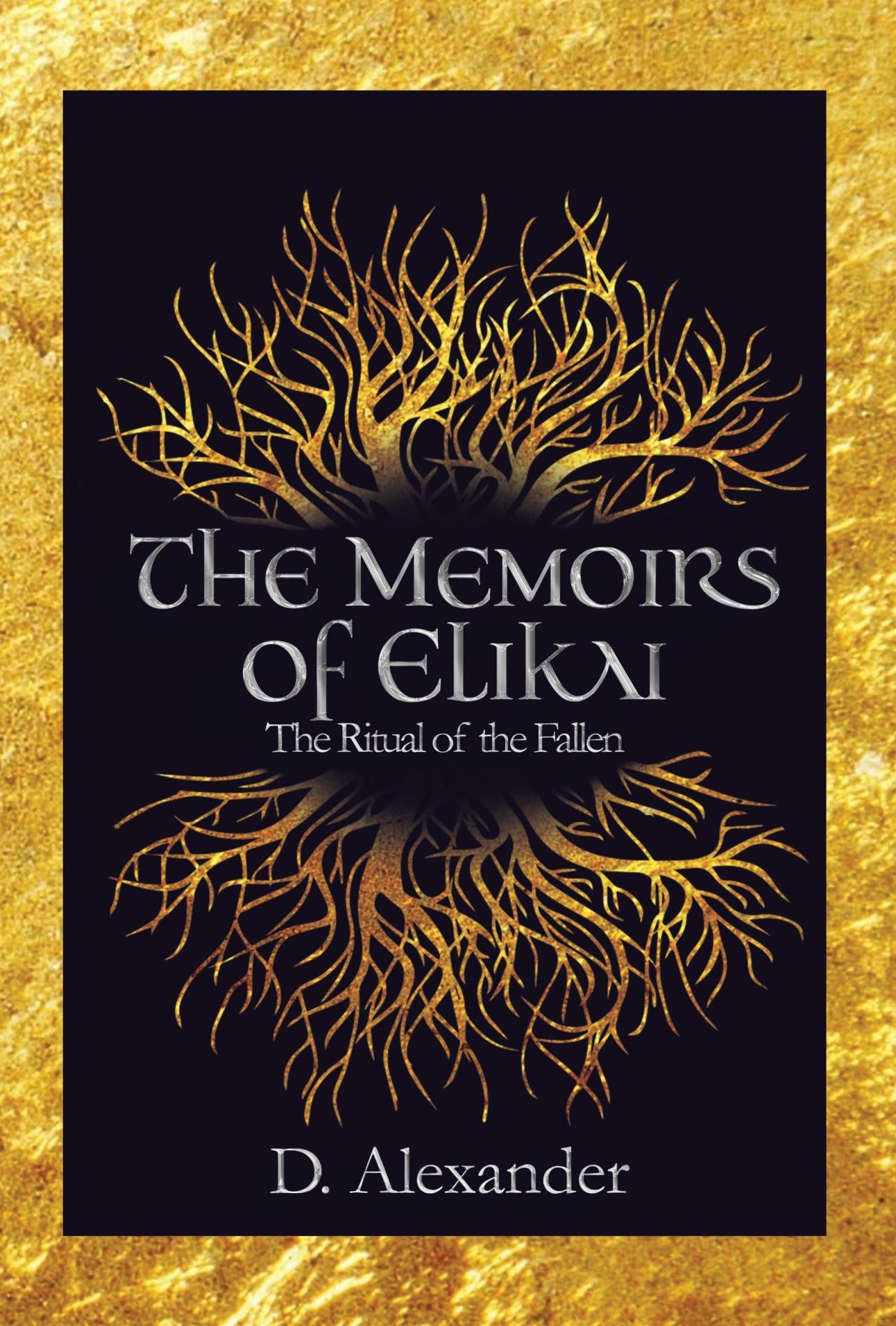 Rating: 8.5/10
Synopsis
Phantonix.
Phantonix!
PHANTONIX!
The second Crusader, Metentis, has united the souls from the Forest of the Fallen under the banner of Destiny to overthrow Ankou, the purveyor of Death. Ankou delivers a haunting message to Danny and warns of horrors that are to come, but his admission comes too late. As the army of the dead haunt the streets of Grenoff, Danny must team up with his friends and his new General of Light to stop Destiny's dark plan from being unleashed upon Creation. New friendships are made, old friendships are tested, and a single promise will change everything we know. The Final War between Free Will and Destiny is coming, and soon we will have to choose a side.
Review
If you've read my recent reviews you may recognize the title The Memoirs of Elikie by D. Alexander. If you missed that one, here is the link you'll need to read first:
However, if you did see that review, then Elikie is back with the second book of this Urban Fantasy Thriller series! The title, Rituals of the Fallen, takes the direction you might expect with more intensity and more thriller/horror than its predecessor. Yet, it still maintains the air of philosophical fiction that was so enjoyable in book one. Alexander's writing is a brilliant example of how fiction can help explain and explore truth.
There were many aspects that I enjoyed from The Ritual of the Fallen. These being elements such as improvements of Alexander's writing style and prose as he grew as an author between the two novels as well as the continuation of the unique story between free will and destiny. You get to watch the same lovable characters as they continue to grow as the heroes they are choosing to become. I'll begin by talking specifically about this band of warriors of light. 
Danny Elikia remains the focus of book two, however, we also get more (at least I don't remember there being multiple POVs in book 1) varied perspectives as this story hops between Danny and brief glimpses of his friends. Which I really enjoyed! There are certainly fun character arcs and surprises sprinkled all throughout. Another new part is the arrival of a new sub villain in this story. The second Crusader. Alexander does a great job exploring the theme of death and who's fault it is when someone dies. Whether it is just an unexpected outcome of free will or a deliberate moment caused by destiny. My only complaint about the characters is that most of the book makes Danny and his friends seem significantly weaker against their enemies even though they are exploring new powers and appear more powerful than ever. There are not many wins throughout the story which leaves it feeling a little heavy overall. It would have been nice to see at least some small wins even if the ultimate outcomes were negative.
The world in which these characters roam is expanded from what we see in book 1. This novel takes the reader to several new and interesting locations across the globe, which really helped open the story and intensify the risks involved if Danny and his friends fail.
Without giving away any spoilers, the plot of this novel definitely has middle book vibes. The plot has a forward direction but caters to the overall story more than its own particular one. The new villain is more dangerous than the previous one and a new challenge for Danny to overcome. While I guessed at the possible solution at the beginning, Alexander did a great job keeping it entertaining despite that.
Finally, I'll share some of the themes discussed throughout this novel (the exciting part if you read book 1!). First, the continuing theme of darkness against light as Danny fights against Phantonix's crusaders is on full throttle. However, as mentioned above, the subject of death is of highest priority. Why would the King of Light let people make their own decisions that have a high risk of causing death? Wouldn't it be better if life was certain and planned out so that there are not any surprises or nonsensical deaths? This is what Danny must think on and find the answer for to defeat this new enemy. Other than that there are smaller themes of the consequences of secrets, sacrifice, hopelessness, friendship and inner strength.
My only warning going into Ritual of the Fallen is to be ready for a slow start. While there is a lot going on, I felt that the lack of movement and a focus on dreams and visions made for a somewhat confusing beginning. However, there is a lot to love as explorations of powers and hidden truths begin to come to light. 
If you were a fan of book 1 or read this review and found it interesting then I highly recommend this series! You'll find yourself contemplating the big questions in life through the eyes of a loving group of youth who just want to bring the goodness of light back into the world. Give The Memoirs of Elikai series a read!