A Gamble of Gods by Mitriel Faywood comes out November 11, 2022. The author has been kind enough to share an excerpt of the book so you can get a taste of what's to come. Below you will also find all the information you need on the book as well as the author. Enjoy!
Book Blurb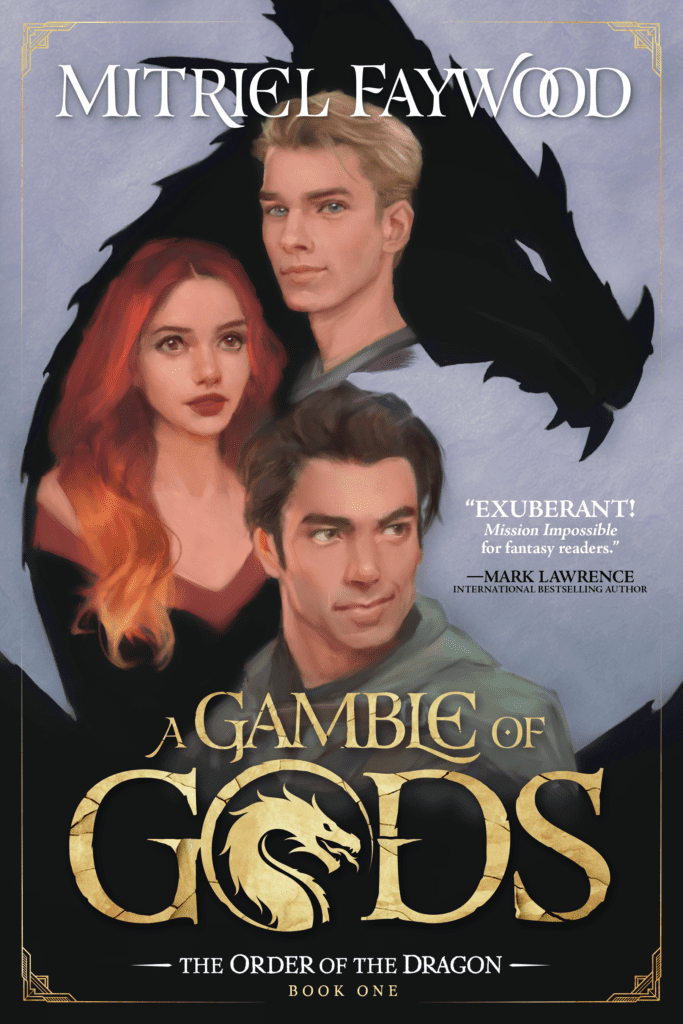 Life used to be good. I had money. I had fame. I had respect. The same thrill during work every day. A different woman in my bed every night. Best fighter to hire for dangerous jobs. Most famous thief in the Nineteen Kingdoms. Half the world sought my services when they needed the impossible done. The other half wanted to sleep with me.
Then one day, this strange guy showed up with his even stranger pet, the latter a bit of a gift horse by all accounts and turned it all upside down. They claimed to have come to save my life, and while they were at it, I got them to help out with the most important quest of my existence: finding the Supreme Key of the Dragon. Needless to say, none of it turned out quite how I expected. But we had fun, even if it was hell sometimes. In the end, what we found was worth it all.
My name is Conor Drew, the Gods destined me for great things.
But I turned them down.
Book Info
Title: A Gamble Of Gods
Series title: The Order Of The Dragon (Book 1)
Author: Mitriel Faywood
Publishing date: 11/11/22
Genre: Portal Fantasy, Science Fiction
Publisher: Self-published
Formats: eBook, Paperback, Hardback
Page count: 438
Word count:163,105
Cover illustration: KarrahE
Cover design: STK•KREATIONS
Goodreads link: https://www.goodreads.com/en/book/show/61389287-a-gamble-of-gods
Preorder Link: Amazon
Author Bio/Links
Mitriel Faywood was taught to read by her great-grandmother, using fairy tales from the Brothers Grimm and Hungarian folklore, turning her into an avid reader by the age of five. Some of her early favourites included J.R.R. Tolkien, Alexandre Dumas, Arthur Conan Doyle and Stephen King. Despite showing a considerable talent for writing as a teenager and being tipped to become an author by some of her teachers, she gave up on the craft early on and thought she'd never write again. That was until a twist of fate led her to become the beta-reader of her favourite author, Mark Lawrence, in 2014, who re-ignited her love of stories and her interest in telling them. Mitriel Faywood lives in London, where she works in the music industry. A Gamble Of Gods is her first book.
Author Website: www.mitriel.com
Twitter: @MitrielFaywood (https://twitter.com/MitrielFaywood)
Instagram: @Mitriel (https://www.instagram.com/mitriel/)
Book Excerpt