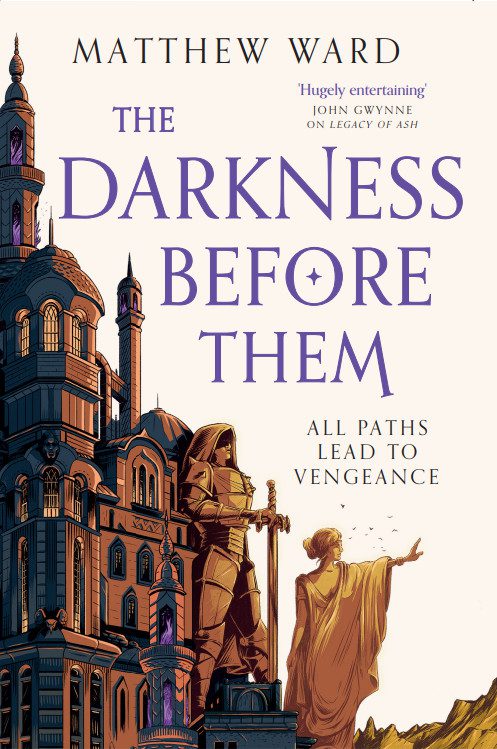 Blurb
The first in an exciting, action-packed new trilogy from epic fantasy author Matthew Ward, The Darkness Before Them introduces readers to a world ruled by a dangerous immortal king, where souls fuel magic, and a supernatural mist known as the Veil threatens to engulf the land.
These are dark times for the Kingdom of Khalad. As the magical mists of the Veil devour the land, the populace struggles beneath the rule of ruthless noble houses and their uncaring immortal king.
Kat doesn't care about any of that. A talented thief, she's pursuing one big score that will settle the debt that destroyed her family. No easy feat in a realm where indentured spirits hold vigil over every vault and treasure room. However, Kat has a unique gift: she can speak to those spirits, and even command them. She'll need every advantage she can get.
Kat's not a hero. She just wants to be free. To have her old life back. But as rebellion rekindles and the war for Khalad's future begins, everyone – Kat included – will have to pick a side.
About the Author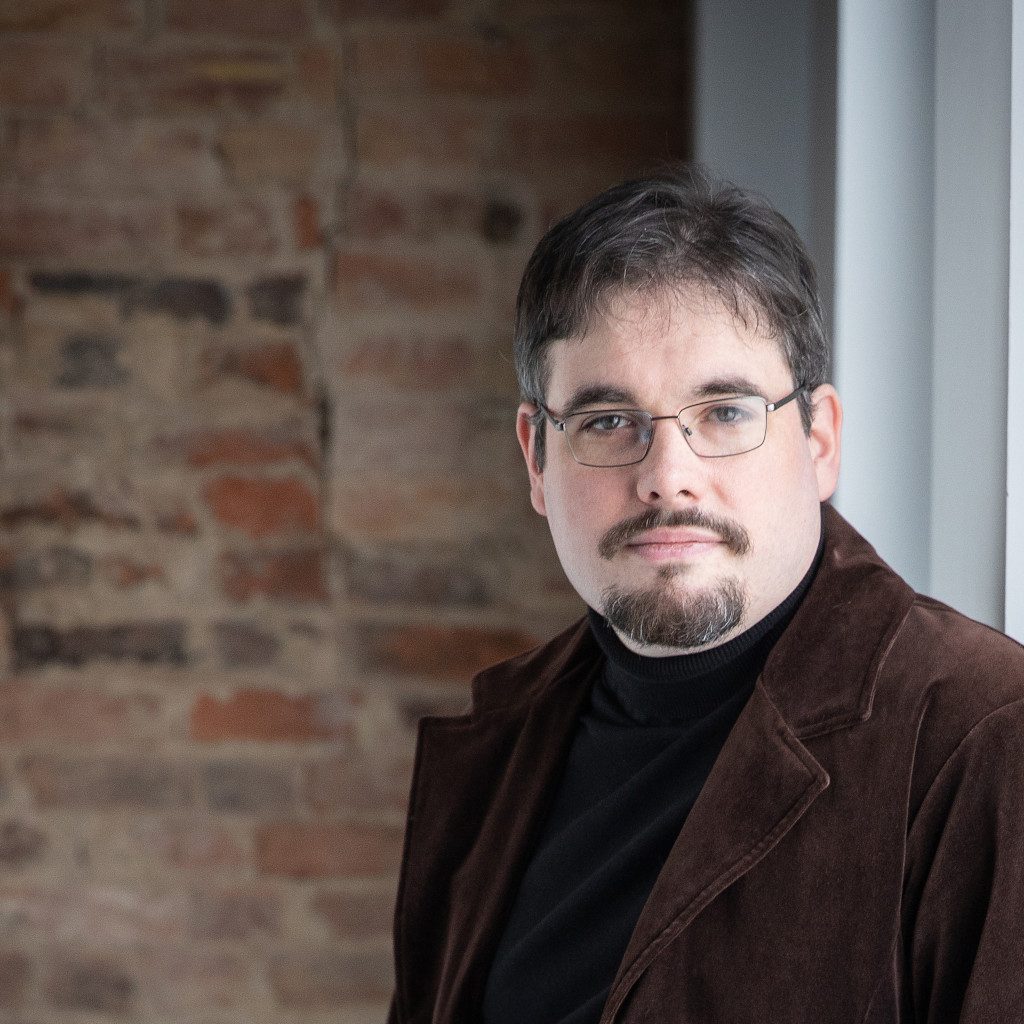 Cat-servant and owner of more musical instruments than he can actually play (and considerably more than he can play well), Matthew Ward is also the author of the Legacy Trilogy and the forthcoming Soulfire Saga. He's also the architect of Coldharbour, and a roaming Creative Consultant and Voice Director in video game land, including Vermintide, Vermintide 2, Darktide and Aliens: Dark Descent.
He's afflicted with an obsession for old places – castles, historic cities and the London Underground chief amongst them – and should probably cultivate more interests to help expand out his author biography.
After a decade serving as a principal architect for Games Workshop's Warhammer and Warhammer 40,000 properties, Matthew embarked on an adventure to tell stories set in worlds of his own design. He lives near Nottingham with his extremely patient wife – as well as a pride of attention-seeking cats – and writes to entertain anyone who feels there's not enough magic in the world.
Website: www.thetowerofstars.com
Twitter: @TheTowerofStars
Facebook: www.facebook.com/thetowerofstars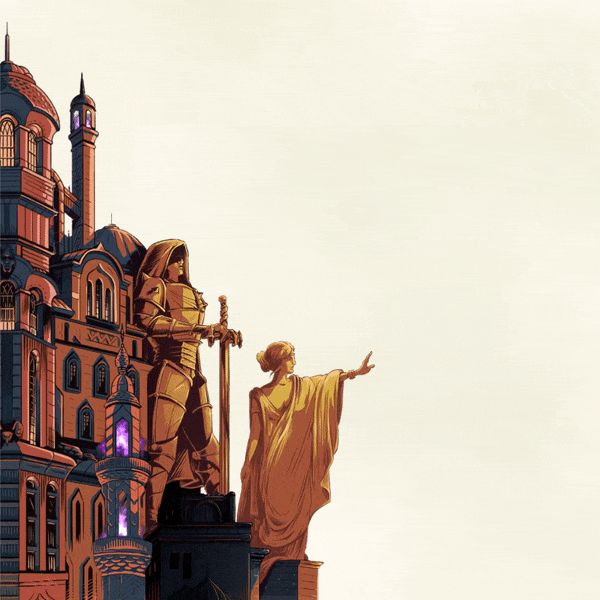 Excerpt
Some claimed the interior of the Thornless Rose harkened back to the legendary City of Silks, long since swallowed twice over, once by desert and again by mist. Kat remained dubious. Thick carpets concealed original tile-work while bunched Phoenissan drapes granted the low ceilings a vaulted, pavilion-like feel. Lumani prisms behind the drapes struggled against the gloom, while braziers smouldered to send the fragrances of honeysuckle and jasmine to feed the iridescent haze coiling around furnishings and statues – none of which were of Nyssa. Some things were best kept hidden from the goddess.
Kat glimpsed patrons in adjoining rooms, though vying light and shadow concealed all detail. Those who sought anonymity found it in abundance, or so they thought. Kat knew better. Her tattoo itched with the constant curiosity of lumani and pyrasti. Through them, Marida would know which guests indulged in the mind-expanding pleasures of isshîm powder, and which preferred the warming embrace of ambrosial wormwood, just as she'd learn the detail of every negotiation, every infidelity and every misspoken word. Hers were the only secrets in the Thornless Rose.
At Magali's nod, hooded attendants drew back a pair of intricate silvered gates. Two more waited in the chamber beyond. These too stepped aside, robes swishing at the thick carpet. Bathed in light from a vast ceiling-set circular window – the only natural light Kat had seen since entering – a red-haired waif barely into womanhood uncurled her legs from a velvet chaise. She rose to greet them in a swirl of shimmering layered silks.
'I apologise for the delay.' The soft vibrance of Marida's voice matched her youthful appearance, but something cold and calculating slithered beneath. 'A demanding night.'
Kat's aetherios tattoo writhed as she approached the throne. However young Marida's face, however youthful the flush of colour in skin otherwise as pale as sun-bleached timber, the soul beneath was far older. She'd overseen the Thornless Rose for as long as it had plied its trade. Common rumour suggested more distant origins – that Marida's true body had gone to the catacombs even before deathless Caradan Diar had claimed Khalad's throne during the first Age of Fire and saved the kingdom from the ever-encroaching Veil.
Marida was a qalimîri, a soul strong enough even after shriving to wrest control of another's body. Most were lonely wretches, preying on travellers or Gutterfields paupers until Alabastra's archons at last exorcised them. That Alabastra allowed Marida to operate at Tyzanta's heart spoke to the influence she wielded.
'I hear you've had quite the night.'
Kat exchanged a glance with Azra and received a shrug. 'Things … didn't go to plan.'
Marida arched sculpted eyebrows in polite surprise and drew closer with the confidence of ages, every word laid down with the inevitability of nightfall. 'You were careless.'
Azra flinched, customary bravado in abeyance. 'You can't plan for everything.'
Marida drew closer still. Close enough that Kat couldn't escape the pull of jet-black, glimmerless eyes set within that ash-pallored face. Most qalimîri wore painted lenses to hide their nature. Not Marida. At their first introduction, months before, she'd worn an older woman's body, voluptuous where its successor's was aethereal; her hair raven-dark where it was now auburn. Beauty was the sole common thread.
For all her fine silks and the bejewelled chains shining in her hair, the new girl had the hollow cheeks and scrawny limbs of a wisp addict. Had debt driven her to Marida's embrace? Threats to family? Or had she simply indulged her cravings and found herself beguiled by the ancient, calculating spirit? How much was the girl aware of what her body did while the remnants of her soul screamed beyond those oppressive black eyes? Was there even enough of her left to notice?
'As I said,' breathed Marida. 'Careless.'
Kat steeled herself. 'I have Javar's ring. That's all that matters.'
'Humiliating Ardin does little good if your antics bring custodians down on me.'
'They wouldn't dare.'
'I'd usually agree, but I hear that Castellan Damant feels he has something to prove.'
'He does?' Azra frowned. 'How forward of him.'
Marida shrugged, iridescence racing across her silks. 'With the countess' health failing, he'll be looking for a new patron. Her heir, whoever that proves to be. Better a bold show of restoring order to the streets than fighting rebels in the south. He's learned his lesson there. Or maybe not. He wouldn't be the first to take outrageous measures to secure his future.' A sly smile tugged at her thoughtful expression. 'But you wouldn't know anything about that, would you?'
Azra glowered. 'Do we have a deal or not?'
'I keep my promises, little glint,' snapped Marida. 'But you'll compensate me for your sloppiness.'
'How much?' asked Kat.
'A twenty/eighty split from tonight's endeavour.'
Azra started forward. 'That's outrageous!'
A glare from Marida froze her in place. 'Then you've only to find someone else to fence the take. All things considered, I don't think Ardin will be inclined.'
Kat grimaced. The original terms had been for a forty/sixty share. They'd now have to steal twice as much. Additional risk on an already uncertain venture. 'He might … if we return the ring.'
'But I wouldn't like that.' Marida let the threat linger. 'You'll be paid on exchange, as agreed, but even I can't dump scores of tetrams onto the market in one go. Buyers have to be courted, wooed. After last night, they'll be reluctant. If none are forthcoming, I'll be forced to break the coins down for their essence. You know how dangerous that is. Dangerous is expensive. Even at twenty/eighty, I'll barely break even.'
'What if we delay?' asked Kat, the words ash on her tongue. Delay meant more time for security measures to change.
Azra shook her head. 'We need tonight's celebration. All eyes will be on Countess Bascari. Her custodians' most of all. We won't get another chance like this.'
Kat gave a slow, resentful nod. The banquet to celebrate the conquest of distant Qersal – at last bringing all of Khalad under Caradan Diar's singular rule – would fill Overspire and Undertown alike with confusion. There'd never be another opportunity like it.
'I incurred no small expense acquiring my part of the trade.' Marida's gaze lingered on Azra. She ran her tongue lazily across her lower lip. 'You'll settle that debt before you leave.'
Azra's throat bobbed. 'Kat?'
In a way, Kat was grateful to have the decision made for her. She'd always been better at dealing with what was than what could be. She held out Javar's communion ring. 'Have it your way.'
Marida hesitated, eking out her small triumph. 'Magali? Give them what they came for.'
With a nod of her grey head, Magali retreated from the throne room. With a last glance at Marida's saccharine, insincere smile, Kat followed.
The tip-tap of Magali's walking stick led yet deeper into the Thornless Rose, down a spiral stair and into a rough-hewn cellar, once a state room of the long-buried manse that had become the tavern's foundation. Beneath flickering candlelight – here, at least, there were no ifrîti to spy for their mistress – his copper flesh not yet mottled with blue-greys, waited a corpse in the high-collared, silver-trimmed robe of an Alabastran archon.
'Will he serve?' asked Magali.
Kat peeled back the black silks of the corpse's sleeve and peered at a tattoo vastly more complex than that worn by the guard at Javar's mansion. Unbuttoning the robe, she found another looped across collarbones and shoulder blades. Hundreds of lines. Scores of soul-glyphs woven across his dead skin.
'He'll do,' she murmured. 'But I'll need privacy.'
The corner of Magali's mouth twitched. 'My mistress would dearly love to know how it is done.'
'She'll have to live with her disappointment.'
Magali nodded, the answer as expected as the question had been inevitable. 'I'll be in the passageway should you need me.'
Azra waited a full ten-count after Magali closed the door. 'This is it, darling.'
Kat's pulse quickened with the challenge to come. 'Watch the door.'
Rolling back her left sleeve, she set to work.