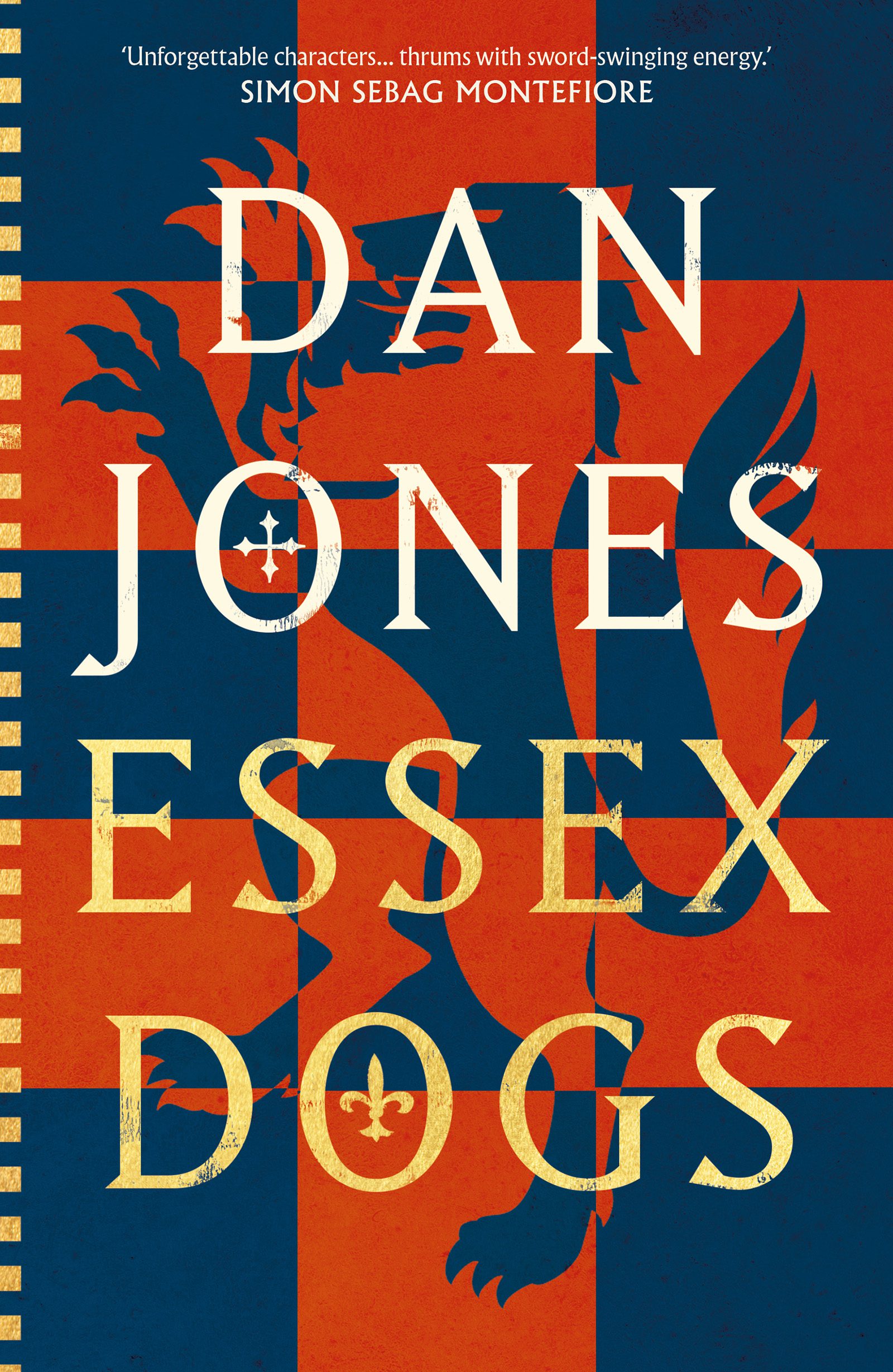 Rating: 9/10
Synopsis
July 1346. The Hundred Years' War has begun, and King Edward and his lords are on the march through France. But this war belongs to the men on the ground.
Swept up in the bloody chaos, a tight-knit company from Essex must stay alive long enough to see their home again. With sword, axe and longbow, the Essex Dogs will fight, from the landing beaches of Normandy to the bloodsoaked field of Crécy.
There's Pismire, small enough to infiltrate enemy camps. Scotsman, strong enough to tear down a wall. Millstone, a stonemason who'll do anything to protect his men. Father, a priest turned devilish by the horrors of war. Romford, a talented young archer on the run from his past. And Loveday FitzTalbot, their battle-scarred captain, who just wants to get his boys home safe.
Some men fight for glory. Others fight for coin. The Essex Dogs? They fight for each other.
Praise for Essex Dogs:
'A new champion has entered the front line of historical fiction to stand shoulder to shoulder with Bernard Cornwell' Jane Johnson
'Vital, earthy, and heart-stopping… So deft and funny that you'd never guess this is Dan Jones' debut work of fiction' Suzannah Lipscomb
'Few books manage to be as compelling on every level as Essex Dogs: it's adventure, history, and heart' Dana Schwartz
'Horribly compelling… Only Dan Jones can carry you through blood, piss and vomit and leave you wanting more' Daisy Dunn
'With a cast of unforgettable characters, written with irrepressible verve and historical accuracy, Dan Jones delivers a compelling novel that thrums with swordswinging energy' Simon Sebag Montefiore
'The battles that shaped Europe from the point of view of the soldiers… Searing' Kate Williams
'War. Looting. Junkies. Pintle-tugging. The English abroad. Dan Jones takes you to the year of Our Lord 1346' Tibor Fischer
Review
Do you ever pick up a book and within just a few pages, you really feel like you're there? Where you have visions of the story that's unfolding in front of you that are so vivid that you can practically see, hear and smell everything? Where you forget you're reading a story and just get lost in the experience? These are my favourite types of stories, and it is exactly what happened to me whilst I read Essex Dogs.
Essex Dogs, set in the early years of the Hundred Years war (more specifically in the summer of 1346, which culminated in the Battle of Crecy, one of the bloodiest of the war), follows a company of soldiers in King Edward III army, the titular Essex Dogs. We embark on this bloody & brutal campaign, meeting a number of larger than life characters, all of who carry out dastardly and terrible deeds in the name of war and of the King. However, for the majority of this novel, we are firmly rooted in the head of the leader of the Essex Dogs, Loveday FitzTalbot, a man haunted by his past and wishes nothing more than to see his men through the war and safely back home with pay in pocket. I loved Loveday, a man whose internal emotions war with his external actions, and seeing this juxtaposition is very interesting to witness. This book has a lot of dualities within it; good characters who do evil things, nobility with a darker side, an army who cannot harm the population so choose to steal, rape and rob instead. Essex Dogs is a very visceral novel, and Jones' ability to cement you into the environment, into the stink of the burning villages, the sounds of battle, metal clashing against metal, and the feeling of confusing, bloodthirsty battle, is truly a gift of storytelling mastery.
The side characters, those of the remainder of the Essex Dogs crew (Scotsman, Pismire, Father, Romford to name a few standouts) and their commanders (namely Sir Godefroi, Northampton & Warwick) all remind me of the strength of which Joe Abercrombie portrays his characters. They all have their own unique traits, tics, histories, likes & dislikes, ways of dealing with situations and ways of bottling up the heightened emotions that come with war. Northampton, the sweary, highly-strung commander, is a particular favourite, being dangerous, hilarious and also genuinely caring for the men under his command. Jones has a natural affinity for intellectual, meaningful character work, and not one person feels like another.
As you may be able to tell, this is a very character and atmosphere driven novel. The plot is more about the characters experiences in this war, how they deal with the hardships, the brutalities and crimes they witness and partake in, the demons that they succumb to and overcome during the course of the novel. There isn't much actual plot to speak of (I will again draw a comparison to Joe Abercrombie, specifically The Blade Itself), but when the character work is so strong, the themes so bold and compelling, the atmosphere & tone so engrossing, it doesn't really matter.
I also want to add just how readable this novel is. Some Historical Fiction can get lost in amongst the facts; it can lose the idea that it is a story, a tale that is told to entertain and to explore ideas. But Essex Dogs knows it's a story first & foremost, and Jones has the ability to make it so utterly easy to digest that it is a perfect book for those who may not have much experience with the genre. This may sound like the story has been dumbed down; it truly hasn't. Jones explores the themes and characters with aplomb and sharp, enduring prose that every reader can quickly get involved with. It isn't a book for the faint of heart however; Dan can be really brutal with his description of violence and violent acts and also all the descriptions of vomit, stinking latrines and just everything about Father, all add to the real-life "grossness" of the atmosphere (all of which I loved because I'm morbid like that).
In short, Essex Dogs is a triumphant first novel from long time non-fiction writer Dan Jones. It's an incredibly strong start to a trilogy I will be paying close attention to, and it's full of moments, people and ideas that will stick with me for a very long time. I will definitely be picking up some of Jones' back catalogue of non-fiction works (my eyes are on The Plantagenets, The Hollow Crown, Crusaders and The Templars, because I'm always up for a good crusade into the Holy Land!). I would happily recommend this novel to anyone, so what are you waiting for? Go grab yourself a copy of this beautiful red & blue book!
I want to thank Aries Fiction, Head of Zeus, and Dan Jones for allowing to me to be a part of this blog tour. It has been immense fun (and sometimes depressing, I won't lie) reading this wonderful book and being swept up in the hype for it. I look forward to the next one!