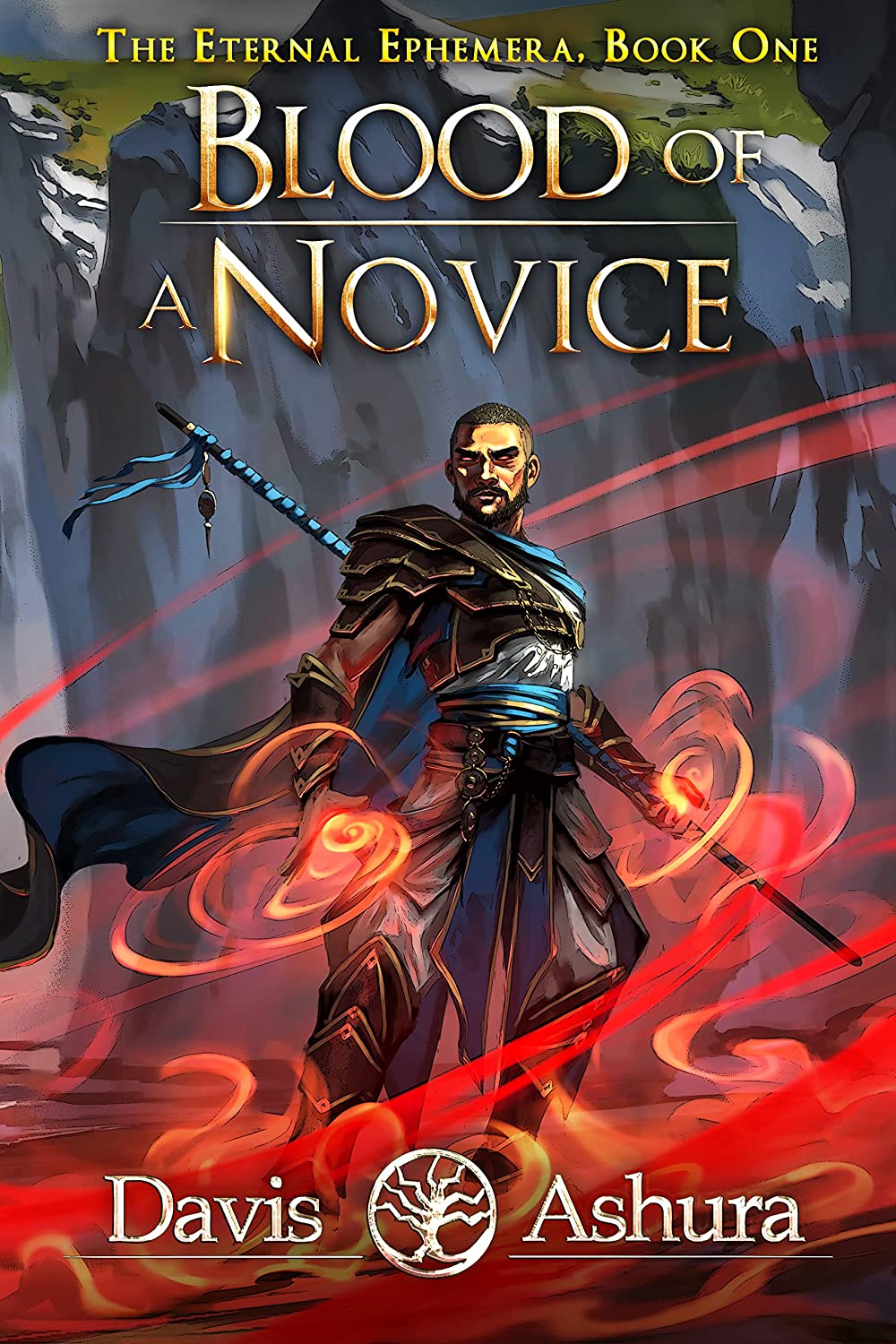 Rating: 8/10
Synopsis:
Cam Folde will shake the very fabric of creation… or see all his hopes turn to ash.
The son of the town drunk, Cam never figured on letting his family name hold him down. He always strove to dream bigger, to fight for something better, to achieve more than what everyone else expected of him.
But as they say, 'once a Folde, always a Folde', and when a decision to rescue a friend leads to disaster, fortune's favor is lost. Cam spirals away from his dreams and ambitions; his fall finally ending at the bottom of a bottle.
However, all hope is not lost. Cam rises, supported by family and friends. And when a powerful Master of Ephemera offers him a chance to walk the Way into Divinity and achieve redemption, Cam seizes the opportunity. All he has to do is survive the Ephemeral Academy, the very school where the next generation of Masters are trained. There, Cam just might achieve the greatness he's always sought, and with friends at his side, including an irrepressible Awakened panda, it even seems possible.
And yet Cam will soon discover that the Way into Divinity is as steep as it is arduous, and there are more fearsome things than humans who brave its perilous climb…
Review:
"All is Ephemera, and Ephemera is All."
Blood of a Novice by Davis Ashura is an adventure fantasy novel that provides non-stop entertainment. There's no lull in the story, even though it's a bit of a chunky novel. Cam Folde comes from a family with addictive tendencies and he's determined to not go down the same path. He wants achieve great things in his Ephemeral journey and at a young age, makes some decisions that will determine the rest of his life.
We are immediately introduced to his friends Tern, Lilia, and Jordil, all determined to make strides in their journey together. Tragedy strikes, and Cam's life is changed forever. This cycle seems to continue in his life; tragedy and the overcoming of that tragedy. Cam never gives up, even when he is forced to choose a Tang that he wouldn't have otherwise.
"You made the right decision––trying to save him––but sometimes the right decision doesn't always lead to the right outcome."
The magic system is well-fleshed out and intricate while still being easy enough to understand. This was my first delve into the Anchored Worlds and I felt pretty immersed without having read any of the other series. Though Cam is dragged through some pretty horrendous losses, the overall town of the novel is hopeful and has a lightness to it. It reminded me of playing a fantasy video game; it was often filled with humor and silliness, but the stakes stay high. In the beginning, I was wondering if it was going to be a Soldier Son type of book (I'm a huge Robin Hobb fan but those were depressing even for Hobb), and overall, it was definitely much lighter in tone than that. A lot of the bad things that happen to Cam happen early on and things start to look up for him.
If you love a good found family trope, Blood of a Novice will be up your alley. I loved the adorable Pan, an Awakened Beast in the form of a Panda. Though Cam's interactions with his friends and the people in his town starts off tumultuous, he slowly but surely builds a support system to guide him on his journey.
"You have many reasons to resent your lot in life, but it doesn't seem healthy. Would it not ease your heart to let it go?"
This was a great book to start off my November with. I think I'll even go back and listen to the audiobook, which was released today. There's so much to take in and it's narrated by Travis Baldree, a fantasy favorite. In fact, although I only read the first Cradle novel, as I was reading, I thought to myself that this would be a good book for fans of the series.
Thanks so much to Mihir for inviting me on this book tour and to the author for a complimentary copy of Blood of a Novice for my enjoyment. All thoughts are my own!