Thanks to Graeme Williams Marketing and Steve for bringing FFA along on the Blog Tour for No Gods, Only Monsters (Antiquity Chronicles #1).
Friend of FFA, Steve, has been an amazing panelist and D&D participant the past few years during TBRCon and writes some phenomenal (and very popular) urban fantasy.
Blurb
Diana, the Roman Goddess of the hunt, lives alone on the far edge of the Roman Empire. When an old friend arrives looking for help, Diana finds herself thrust back into her old life, and old problems.
With innocent lives caught in the crossfire, Diana realizes that the only way to ensure the safety of her friends and loved ones is to do what she does best: hunt her enemies down.
Why I Wrote No Gods, Only Monsters by Steve McHugh
In No Gods, Only Monsters, the main character of Diana was a staple part of the Hellequin, Avalon, and Rebellion Chronicles that told the story of Nate Garrett and friends in their fight against evil. Diana, as a literal Roman Goddess, was tough, honest, and more than a little bit sarcastic. She reveled in battle and cared deeply for her friends. She was intelligent and forthright and was happy with who she was.
But she hadn't always been those things.
No Gods takes place in 200 A.D, in a time when Diana was at her lowest. She was dealing with things that she'd done, that she'd allowed to happen, and she had pushed away everyone who cared about her.
It was a story that over the years of writing the adventures of Nate and co, I knew I wanted to tell.
Also, I've always loved mythology and ancient civilizations, so getting the chance to write in Ancient Rome about the pantheons of Greece, Rome, and Norse allowed me to indulge in something I loved.
No Gods wasn't meant to be a novel, it was meant to be a novella, but Diana's story took on a life of its own, and her unwanted quest became a tale with more twists and turns than I'd first expected.
I always knew I was going to write No Gods, Only Monsters in one form or another, I always knew that it would be about Diana and her life at the time, but I hadn't realised it was going to turn out to be so much more than I'd expected.
Why did I wrote No Gods? How could I not?
About the Author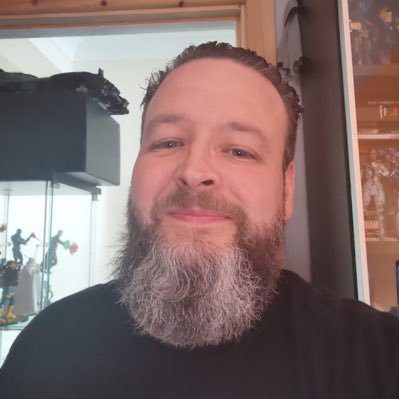 Steve is a bestselling author of Urban Fantasy. His book, Scorched Shadows, was shortlisted for a Gemmell Award for best novel.
Steve was born in a small village called Mexborough, South Yorkshire, but now lives with his wife and three young daughters in Southampton.