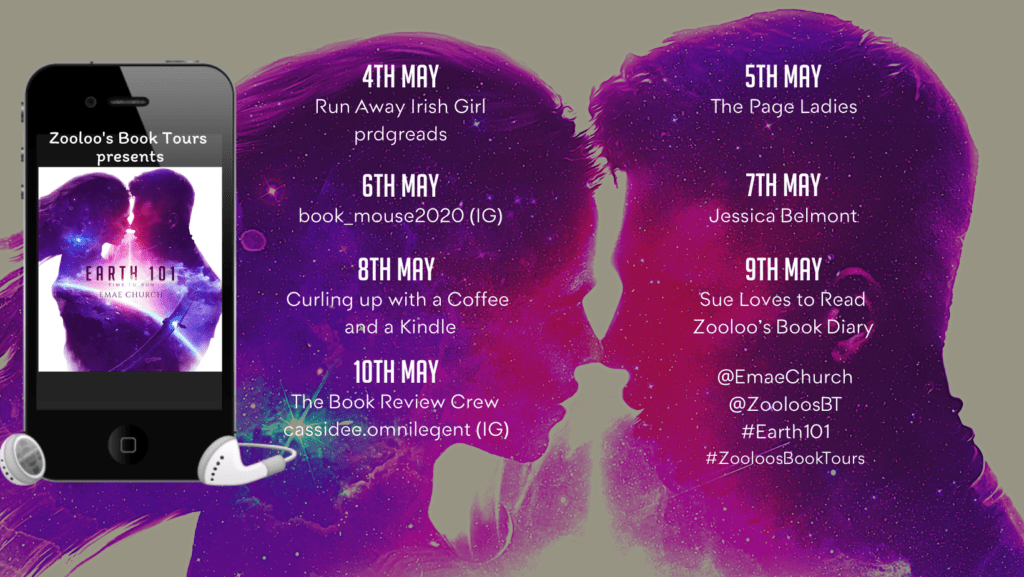 It's blog tour day with Zooloo's Book Tours for this YA science-fiction romance novel. Thanks for having me!
Synopsis:
At Hill Derry High School…
…students were vanishing from existence.
Why was Jayne the only one who could remember them?
At 17-years old, Jayne excels at math and science, hangs out with the goth crowd and has a new crush. The new boy at school, Aithen, is cute but there's something else about him she can't quite put her finger on.
There was only one problem.
Laura, her friend turned nemesis, just vanished in front of her eyes.
It didn't seem possible and must be some sort of hallucination. Was it the bump on the head from last year or something else? She just couldn't figure it out.
But why doesn't anyone believe her?
With a reputation for getting into trouble, Jayne will need to convince the boy she likes to help her save the ones she loves. But he has a secret, and nothing is as it seems.
Will life ever get back to normal in time for graduation?
Review:
The book tour for Earth 101 – Time to Run was an audiobook review copy, which I always enjoy. The narrator did a great job at enunciating and although I maxed out the speed on the site that it was provided on, I definitely could have upped the speed even more and followed along with ease. It is available on audible for purchase, so if you're like me and like listening to audiobooks at a faster pace, this narrator is perfect for that. The app that provided the audio review copy stopped working for me so I went to the browser site which it was very glitchy and kept restarting the book, so that was my only issue with the audio. The narration performance was flawless, though!
I don't read a lot of YA anymore, but this definitely reminded me of some of the books I enjoyed when I was younger. The writing style is suitable for a younger age group. There's a conundrum here for me regarding whether this book should have been a YA book. As I mentioned, the writing is accessible for a younger age group, one that might get bored with more flowery prose and just wants to get to the meat of the story (there's many adults that fall into this category as well, so nothing wrong with that). The sex isn't graphic, and I don't believe in pretending that teens don't have sex. The confusion I have is this: Jayne is tattooed up, having sex with an alien, and ends up dealing with some pretty adult issues (I won't spoil that storyline), albeit ones that could still happen to a teenager. Everything about her is made to seem more adult-like, so why not just make her an adult? This same story could have been done with someone over 18. I do suppose that having people disappear from a concentrated area such as a school makes it easier for a protagonist to notice, though.
The story starts off slow but once it gets to the action, it never ceases. I think this book is going to be a lot of fun for readers that enjoy the YA and NA genres. It isn't too info-dumpy, as a lot of sci-fi books tend to veer into. It's a straightforward book that gets its story across with ease. That ending will leave you wanting to know what happens next and how Jayne will proceed with her life and the decisions that have to be made.
About the author:
Earth 101 is the debut novel from Emae Church, an emerging author, based in the South-West of England, who enjoys the adventure of life with two lovely children, when not saving the world.