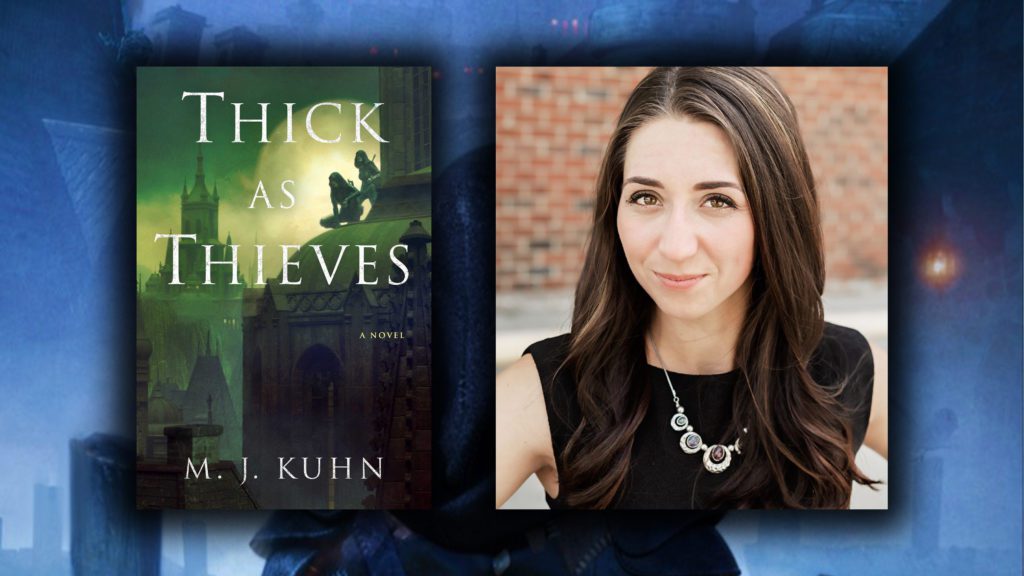 In case you've been sleeping under a rock for the past year, you'll already know that MJ Kuhn is absolutely awesome. She's the queen of the fantasy heist, and I got the chance to sit down with her and chat about fantasy, her process for storytelling, worldbuilding, character-development, writing high-quality banter, and what she's learned from her time as co-host of the SFFAddicts podcast.
You can check out our interview on YouTube, and if it's half as much fun to listen to as it was to record it, then it'll be the best thing you watch today. 100% guaranteed.
If you'd like to find out more about MJ's books, then you can read my review for Among Thieves here, and her new book, Thick As Thieves, right here.
And to learn more about MJ herself, and find out how you can connect with her, you can visit her website.