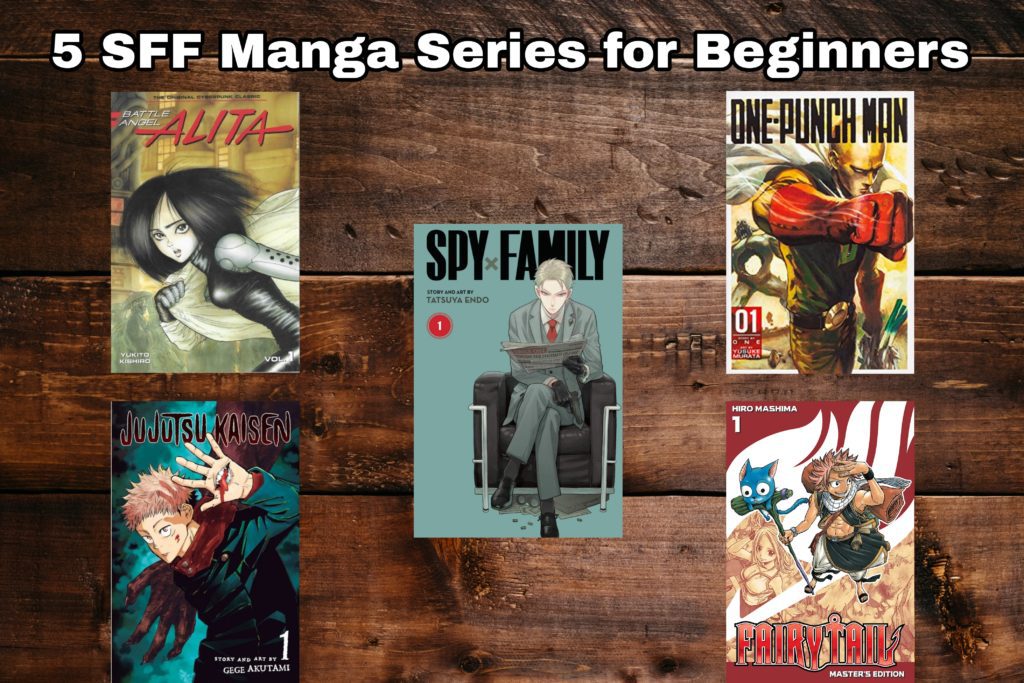 2021 has been the year that I have really started to read a lot of manga. I have had many times during this year where I just didn't have the headspace to read a full novel. I've also had times where I just wanted to kick back, relax, and enjoy the incredible artwork and stories on every page that many manga have.
I know that a lot of people hesitate to get into manga for many reasons. Some because the format is completely different than you would normally read anywhere else. In manga, you read from the back of the book to the front and from right to left. Another reason people, specifically adults, hesitate to read manga is because it is often viewed as overall childish (kind of like how some view comics). This is a view that is not only outdated, but simply has never been true. There are many, many examples of manga that deal with just as deep and meaningful things that SFF novels do. In fact, I've read manga that is able to do that even better because of the visual medium and simply because the Mangaka (Manga authors) are incredible at what they do.
However, this is not a post about comparing manga, novels, and the different merits of each. What I hope to accomplish by doing this post is to convince someone who hasn't read manga before to give it a try by reading one of the fantastic series that I have listed below. Reading manga has truly opened up a whole new world for me. It has not only given me much needed breaks from the tomes that tend to take up the majority of SFF novels, but it has introduced me to a whole different way of telling a story. A way that you can actually see the story unfolding before you on the page. Like having an illustrated edition of a book, but there are illustrations on every page. I hope you decide to give what have become some of my favorite manga series a try!
1) Spy X Family by Tatsuya Endo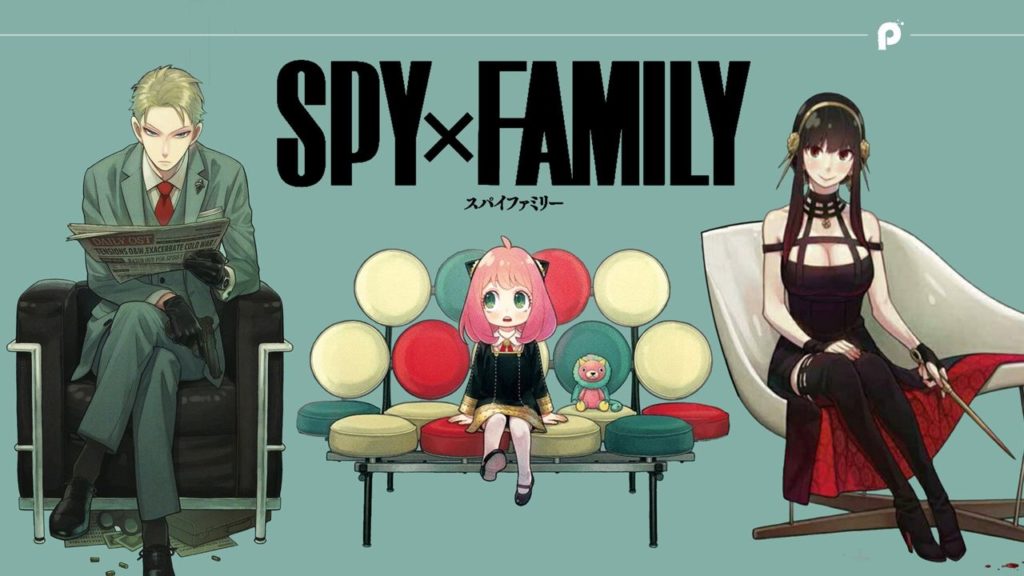 Synopsis: For the agent known as "Twilight," no order is too tall if it is for the sake of peace. Operating as Westalis' master spy, Twilight works tirelessly to prevent extremists from sparking a war with neighboring country Ostania. For his latest mission, he must investigate Ostanian politician Donovan Desmond by infiltrating his son's school: the prestigious Eden Academy. Thus, the agent faces the most difficult task of his career: get married, have a child, and play family. Twilight, or "Loid Forger," quickly adopts the unassuming orphan Anya to play the role of a six-year-old daughter and prospective Eden Academy student. For a wife, he comes across Yor Briar, an absent-minded office worker who needs a pretend partner of her own to impress her friends. However, Loid is not the only one with a hidden nature. Yor moonlights as the lethal assassin "Thorn Princess." For her, marrying Loid creates the perfect cover. Meanwhile, Anya is not the ordinary girl she appears to be; she is an esper, the product of secret experiments that allow her to read minds. Although she uncovers their true identities, Anya is thrilled that her new parents are cool secret agents! She would never tell them, of course. That would ruin the fun. Under the guise of "The Forgers," the spy, the assassin, and the esper must act as a family while carrying out their own agendas. Although these liars and misfits are only playing parts, they soon find that family is about far more than blood relations.
SFF Subgenres: Action, Comedy, Slice of Life
Age Rating: 16+
Completion Status: Ongoing
A Few Thoughts: I have just finished the available chapters of this manga today so it is hard for me to express how much I love it. This series has range, going from incredibly wholesome to brutal in the blink of an eye, with the former being the majority of the story. This zany, often chaotic in the best of ways tale explores what it would look like if a secret agent (Codename:Twilight or Loid Forger) needed a fake family for an operation and by pure coincidence adopts an adorable, mind reading child (Anya) from an orphanage and marries a incredibly kind and caring, but deadly government assassin (Yor Briar). The dynamics portrayed between the three of them are nothing short of masterful, constantly tugging at your heart strings as Anya struggles to hold on to the only family she's ever known, while Twilight and Yor slowly begin to realize that this fake family is beginning to feel more and more real.
2) One Punch Man by ONE, Illustrated by Yusuke Murata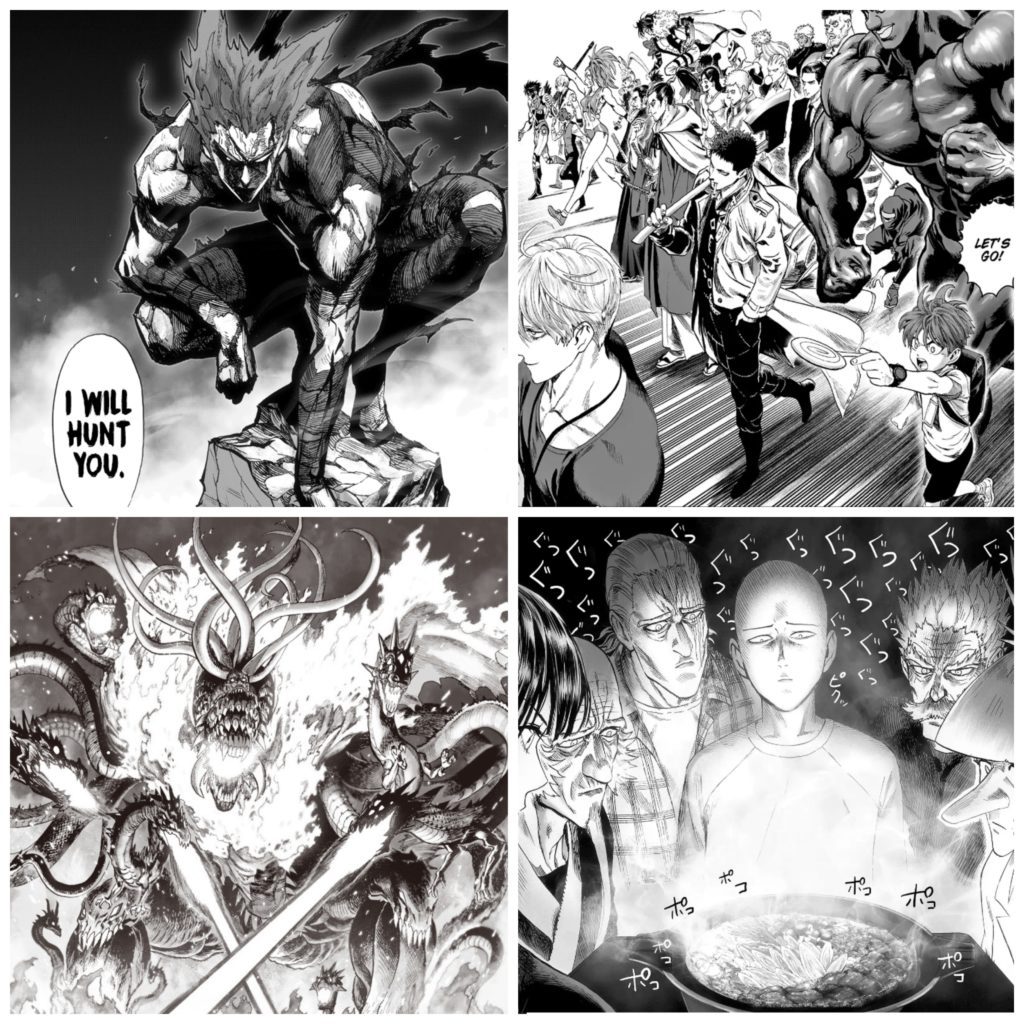 Synopsis: The seemingly ordinary and unimpressive Saitama has a rather unique hobby: being a hero. In order to pursue his childhood dream, he trained relentlessly for three years—and lost all of his hair in the process. Now, Saitama is incredibly powerful, so much so that no enemy is able to defeat him in battle. In fact, all it takes to defeat evildoers is just one punch which has led to an unexpected problem—he is no longer able to enjoy the thrill of battling and has become quite bored. This all changes with the arrival of Genos, a 19-year-old cyborg, who wishes to be Saitama's disciple after seeing what he is capable of. Genos proposes that the two join the Hero Association in order to become certified heroes that will be recognized for their positive contributions to society, and Saitama, shocked that no one knows who he is, quickly agrees. And thus begins the story of One Punch Man, an action-comedy that follows an eccentric individual who longs to fight strong enemies that can hopefully give him the excitement he once felt and just maybe, he'll become popular in the process.
SFF Subgenres: Superhero Parody, Action, Comedy, Sci Fi
Age Rating: R-17+
Completion Status: Ongoing
A Few Thoughts: One Punch Man is at once hilarious and epic. A stunningly illustrated superhero parody that brilliantly harps on almost every superhero trope while at the same time paying homage to them by depicting the best action sequences I've ever read in a manga. Saitama is a fantastic main character, but what impresses me most about this manga is the interest that One was able to generate in the multitude of side characters. There are so many named, recurring characters throughout this story and almost every one has a significant impact on the story in one way or another. Also like any good parody, it goes beyond the silliness and manages to impart a ton of heart and surprising depth to this absolutely insane, action filled story. Possibly my favorite manga of all time, read it!
3) Battle Angel Alita (Gunnm) by Yukito Kishiro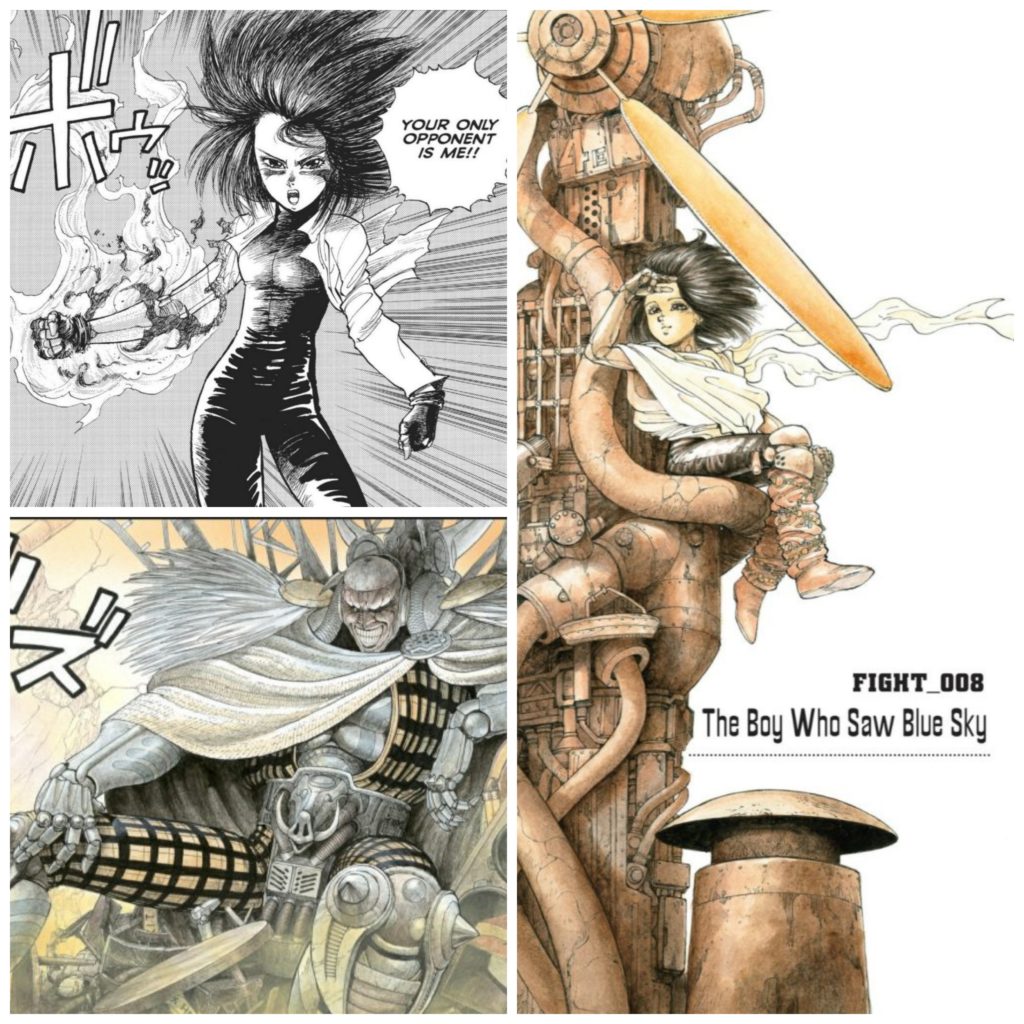 Synopsis: The utopian metropolis of Zalem soars high in the skies, its presence dominating the horizon. Beneath it is the noxious underbelly known as The Scrapyard, where the city stockpiles all of its waste. Living amongst the vast heaps of garbage are humans and cyborgs, surviving by any means necessary. Daisuke Ido, a doctor specializing in cyborg repairs, finds the head of a young female cyborg while scavenging a pile of old android parts. Proceeding to build her a new body, he names her Alita. Upon activation, Alita does not seem to remember anything about her past life. Nonetheless, she does not seem to mind as long as she stays by Ido's side. However, she soon discovers that Ido has a side job as a hunter-warrior, a bounty hunter working for The Scrapyard's government. Despite Ido's warning, she decides to become one herself, awakening her forgotten knowledge of fighting techniques. Equipped with newfound strength, Alita is determined to fight through the alleys of The Scrapyard and beyond, retrieving fragments from her past to rediscover her true identity.
SFF Subgenres: Cyberpunk, Action
Age Rating: 16+
Completion Status: Completed
A Few Thoughts: This was actually the first manga that I read all the way through. I LOVED the movie adaptation so it was only natural to read the source material that it was inspired by. I say inspired by because what we get in the movie is quite a bit different than what we get in the manga. The crazy thing is, both stories are fantastic! If you like science fiction, cyberpunk, mech suits, amazing action sequences, and a harsh and unforgiving world that nevertheless shines with hope, read this manga!
4) Jujutsu Kaisen by Gege Akutami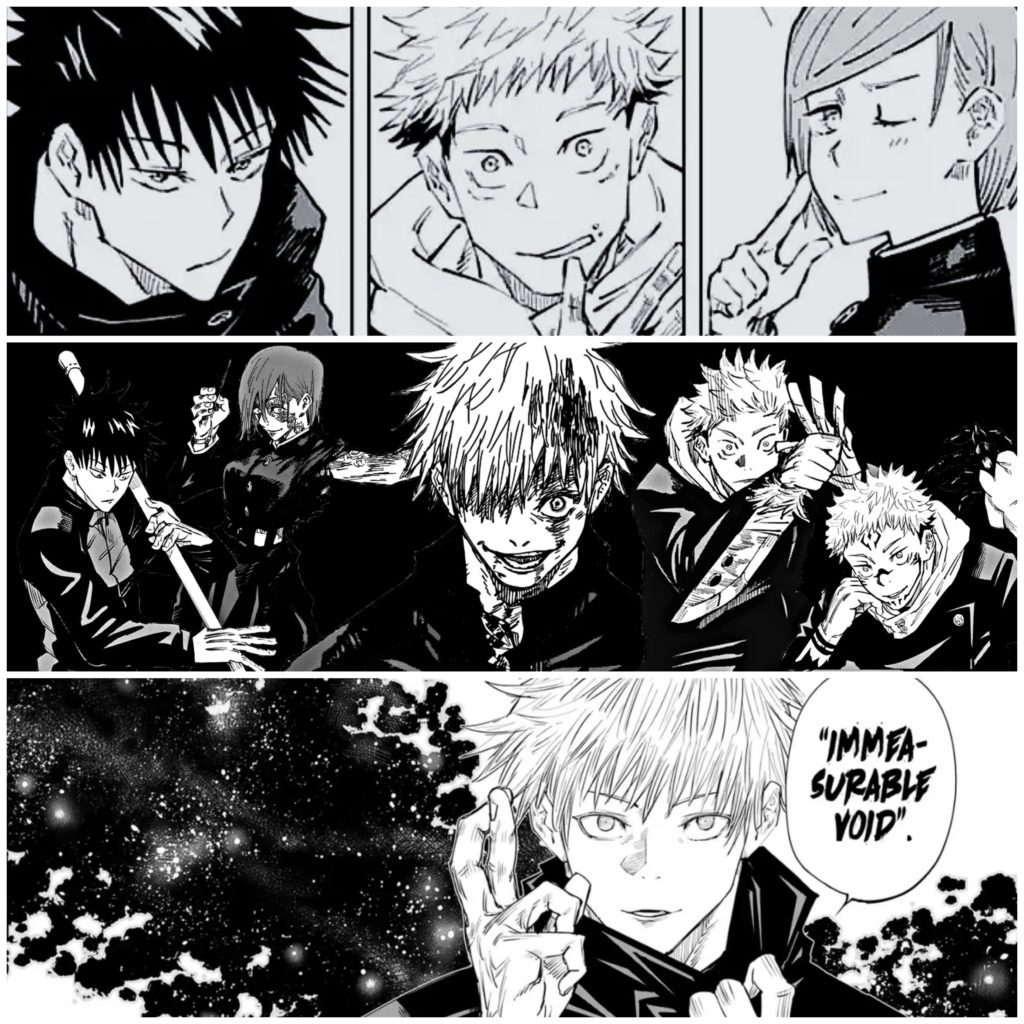 Synopsis: The story follows high school student Yuji Itadori as he joins a secret organization of Jujutsu Sorcerers in order to kill a powerful Curse named Ryomen Sukuna, of whom Yuji becomes the host.
SFF Subgenres: Supernatural, Action, Urban Fantasy
Age Rating: R-17+
Completion Status: Ongoing
A Few Thoughts: I love this manga. It is one of those that I started out watching the anime, but only 1 season was out and I needed more of the story NOW. Its rougher art style lends itself well to this intense narrative. All of the characters are fantastic, the magic system and battle sequences are so cool, and the plot is gripping. A fast paced action manga that is perfect for fantasy fans!
5) Fairy Tail by Hiro Mashima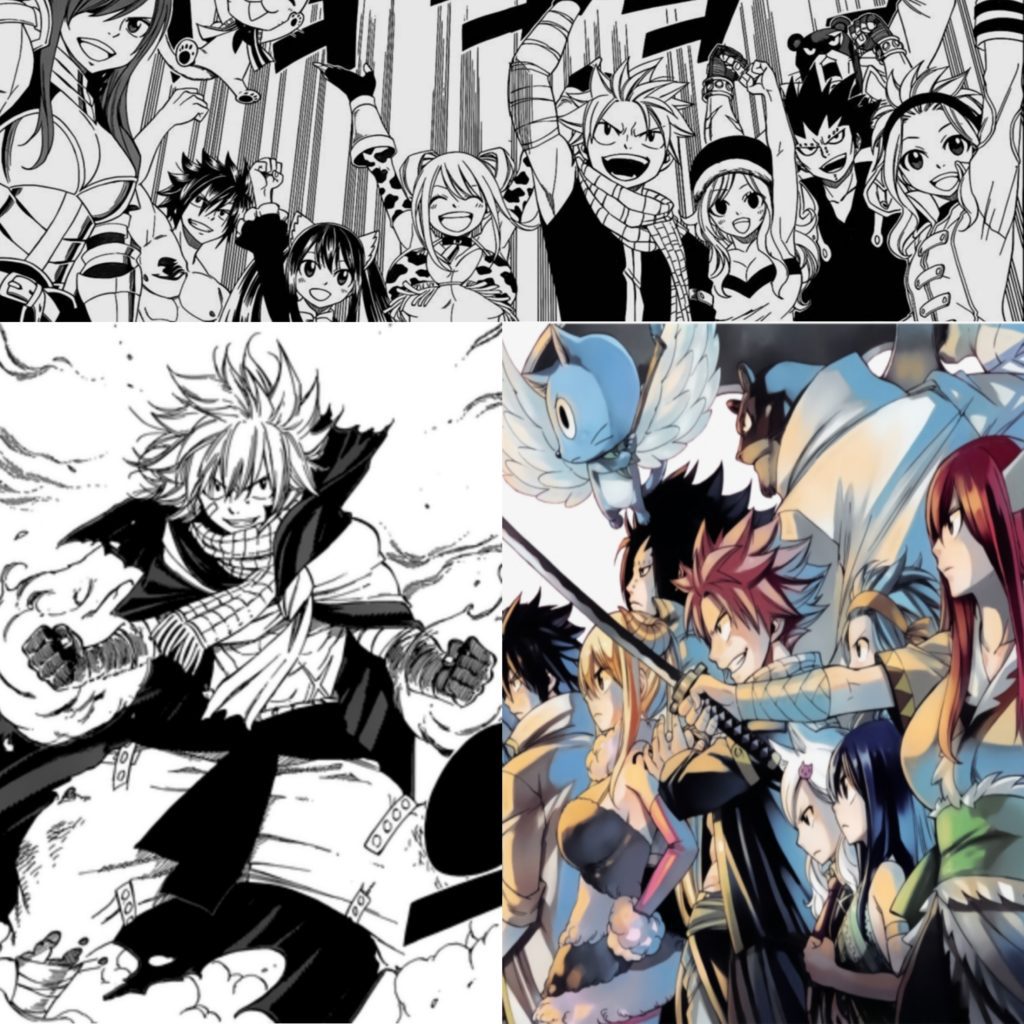 Synopsis: Lucy, an aspiring Celestial Wizard, becomes a friend and ally to powerful wizards Natsu, Gray, and Erza, who are part of the (in)famous wizard guild, Fairy Tail.
SFF Subgenres: Epic Fantasy, Action, Adventure
Age Rating: 13+
Completion Status: Completed
A Few Thoughts: This is the one manga on this list that I don't have a ton of experience with, but I can tell pretty well from just the first volume that it would be perfect for those who are already into fantasy novels, but want to get into manga. It has a pretty straight forward, cool magic system and the plot centers around a guild of mercenary wizards that take jobs to make the world a better place.
There you have it, 5 SFF Manga Series for Beginners. I hope you have enjoyed this post and even moreso that you decide to try out manga for the first time because of it. Let me know in the comments if that is the case or even if you are a current manga reader who decided to read one of the mangas listed because of this post.