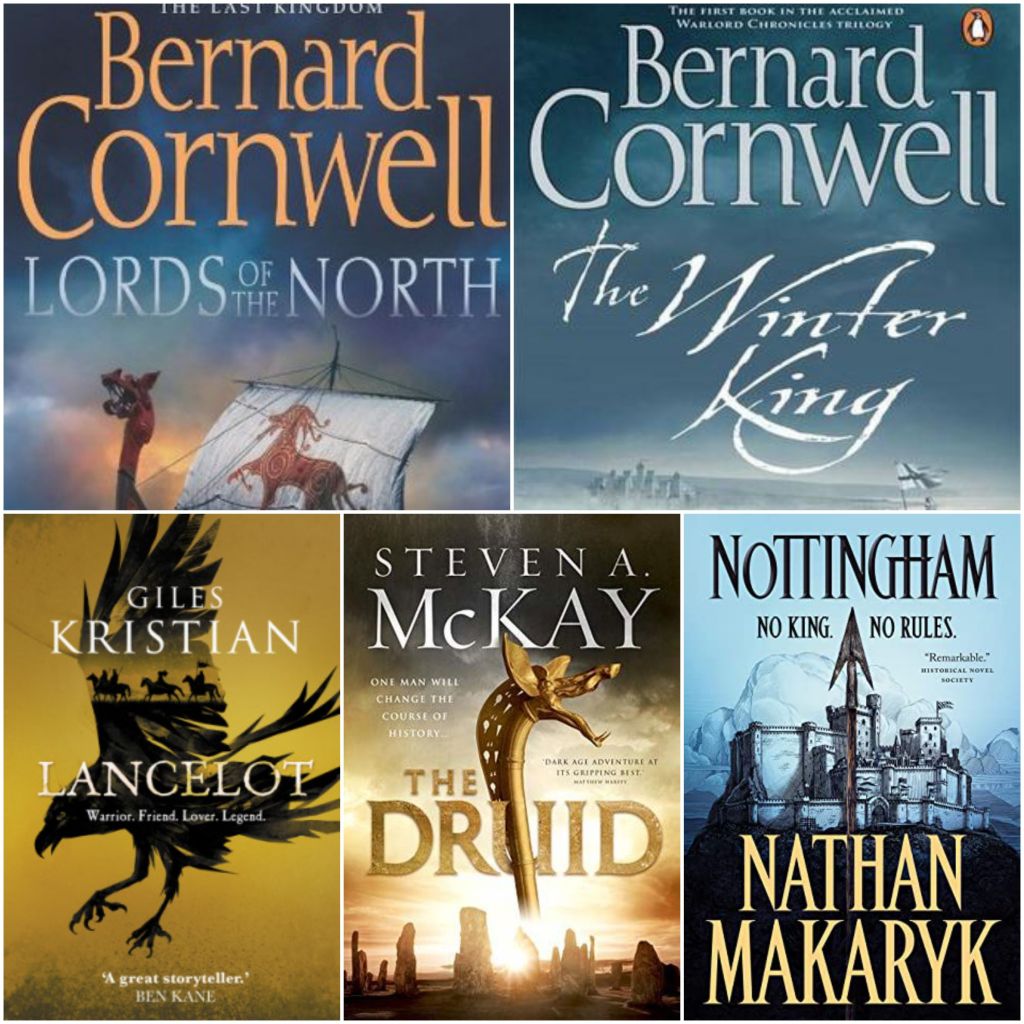 My comfort zone in reading has always been Fantasy and Science Fiction. I have stuck with those two genres pretty much at all times throughout my reading life. However, I want to try and branch out and read some other genres. Historical Fiction has been a genre that I've been very interested in, especially within the last year or so. I think it can be a good genre to branch out into because it tends to have the swords/bows and arrows warfare that we in the fantasy community love. In order of excitment, here is my list.
1) Lords of the North (The Saxon Stories #3) by Bernard Cornwell
This is the first historical fiction series that I've ever read. After watching and loving The Last Kingdom tv show, the BBC and Netflix adapatation of this series, I just had to read the books! The first two books got a solid 4 star rating from me and I plan to continue on with the next book in the story of Uhtred of Bebbanburg soon.
2) The Winter King (The Warlord Chronicles #1) by Bernard Cornwell
Bernard Cornwell is considered one of, if not the best Historical Fiction writer for a reason. In this one, Cornwell presents his take on the Arthurian Legend. I have never read one of the Arthurian tales, only watched movies, but I am pretty excited to see how much I enjoy this story in book form. Not to mention that Cornwell seems to keep pretty true to major historical events in his Saxon Stories series so it will be interesting to see what is true and what is fiction in this story.
3) Lancelot (The Arthurian Tales #1) by Giles Kristian
Another Arthurian tale, but this one is from the perspective of Lancelot which I think is fascinating! I have heard many good things from friends in the book community about this one and its sequel, Camelot. I look forward to starting this one!
4) The Druid (Warrior Druid of Britain #1) by Steven A McKay
I just discovered this series a few days ago and it immediately caught my attention. A post-Roman Britain historical fiction that centers around the events that shaped Britain during that time period, this one looks amazing!
5) Nottingham (Nottingham #1) by Nathan Makaryk
I think this summary says it all.
"Both a gripping historical epic and fascinating deconstruction of the Robin Hood legend, Nathan Makaryk's Nottingham mixes history and myth into a complex study of power–one that twists and turns far beyond the traditional tale of Sherwood Forest's iconic thief"
This series sounds incredible, fascinating, and is definitely one to watch out for!
Is there any historical fiction standalones or series that you would recommend? Let me know if you are excited about any of these books!