Hello everyone and welcome to this month's attempt at hawking a pile a books at you! You may be wondering why there are so many on this month's list. First, thank you for noticing. Reading comprehension, ace. Second, there's just so many great books releasing this month! Truly, it's unbelievable how many there are and I'll have you know that I had to leave a TON of great books off the list in order to pare it down to a (somewhat) reasonable level. This list is all killer, no filler. Take a look.
(Note: this list is by no means comprehensive. In fact, many great releases had to be left off this list. Furthermore, it is presented in order first from the soonest release and then alphabetically by the author.)
---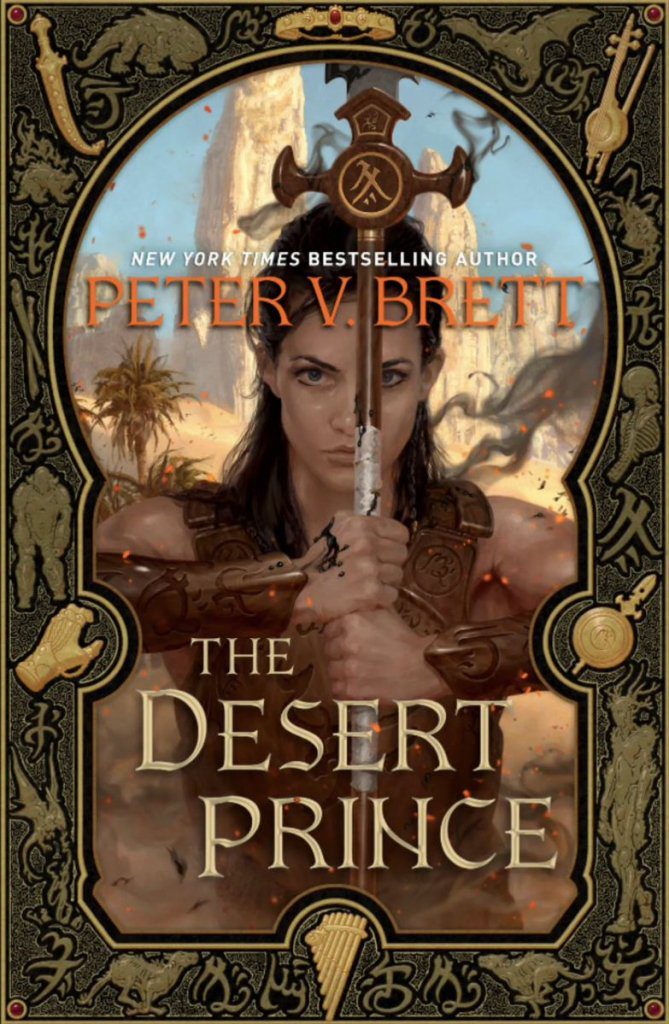 The Desert Prince (Nightfall Saga #1) by Peter V. Brett (08/03/2021)
Amazon | Audible | Book Depository | Libro.fm | Goodreads
Fifteen years have passed since the end of the war with demons, creatures of darkness who have hunted the night and plagued humanity since time out of mind. The heroes of humanity's hour of need have become legend, and those who remain struggle to escape their shadows.
Olive Paper and Darin Bales have grown up in this new peaceful world. Demons have been all but destroyed, but dangers still lurk for the children of heroes.
Olive, Princess of Hollow, has her entire life planned out by her mother, Duchess Leesha Paper: a steady march on a checklist to prepare her for succession. The more her mother writes the script, the more Olive rails against playing the parts she is assigned.
Darin faces challenges of a different kind. Though free to choose his own path, the weight of legacy hangs heavy around his shoulders. It isn't easy being the son of the man people say saved the world. Everyone expects greatness from Darin, but the only thing he's ever been great at is hiding.
But when Olive and Darin step across the wards one night, they learn the demons are not all gone, and those that remain hunger for revenge. Events are set in motion that only prophecy can foresee as Olive and Darin seek to find their own places in the world in time to save it again.
Set fifteen years after the conclusion of The Core, The Desert Prince sees Brett return to the world of the Demon Cycle series. I absolutely loved The Warded Man, the first in the original series, so much when I read it earlier this year and I really look forward to continuing the series. I am really happy to see Brett return to this world because it is such a fun and unique setting. Check out my review of The Warded Man here, and then Blaise's and Dale's reviews of The Desert Prince here and here, respectively.
---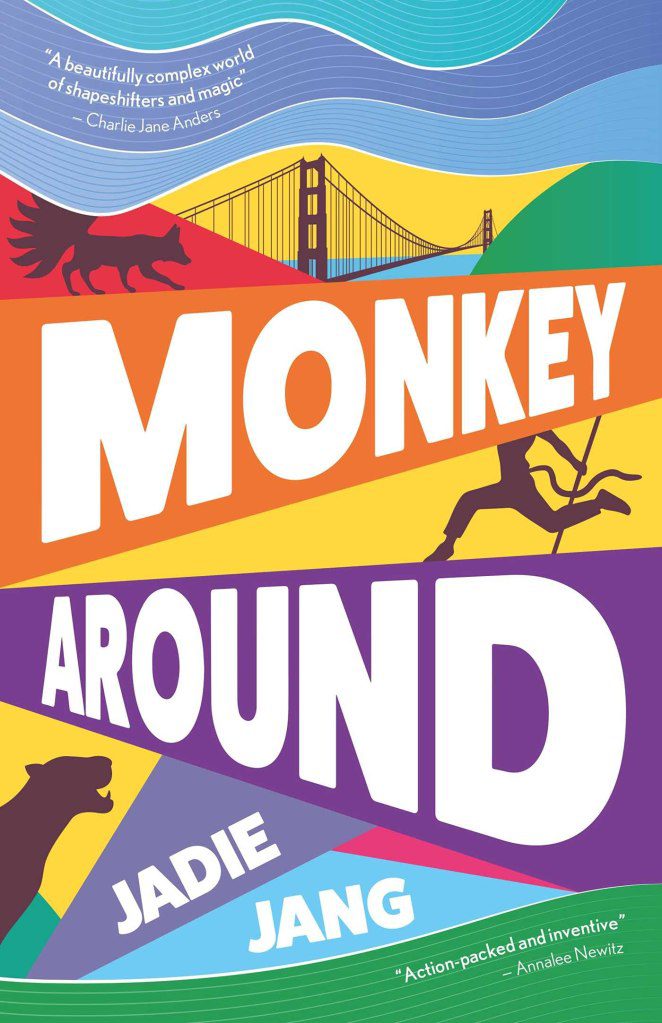 Monkey Around by Jadie Jang (08/03/2021)
Amazon | Audible | Book Depository | Goodreads
San Francisco has a Monkey King – and she's kinda freaked out.
Barista, activist, and were-monkey Maya McQueen was well on her way to figuring herself out. Well, part of the way. 25% of the way. If you squint.
But now the Bay Area is being shaken up. Occupy Wall Street has come home to roost; and on the supernatural side there's disappearances, shapeshifter murders, and the city's spirit trying to find its guardian.
Maya doesn't have a lot of time before chaos turns up at her door, and she needs to solve all of her problems. Well, most of them. The urgent ones, anyhow.
But who says the solutions have to be neat? Because Monkey is always out for mischief.
Journey to the West has always been one of my favorite stories, so when I saw that there was a new modern retelling of the legend of the Monkey King, I knew I had to check it out. I was lucky enough to get an ARC of Monkey Around and I can't wait to get into this Urban Fantasy debut very Soon™.
---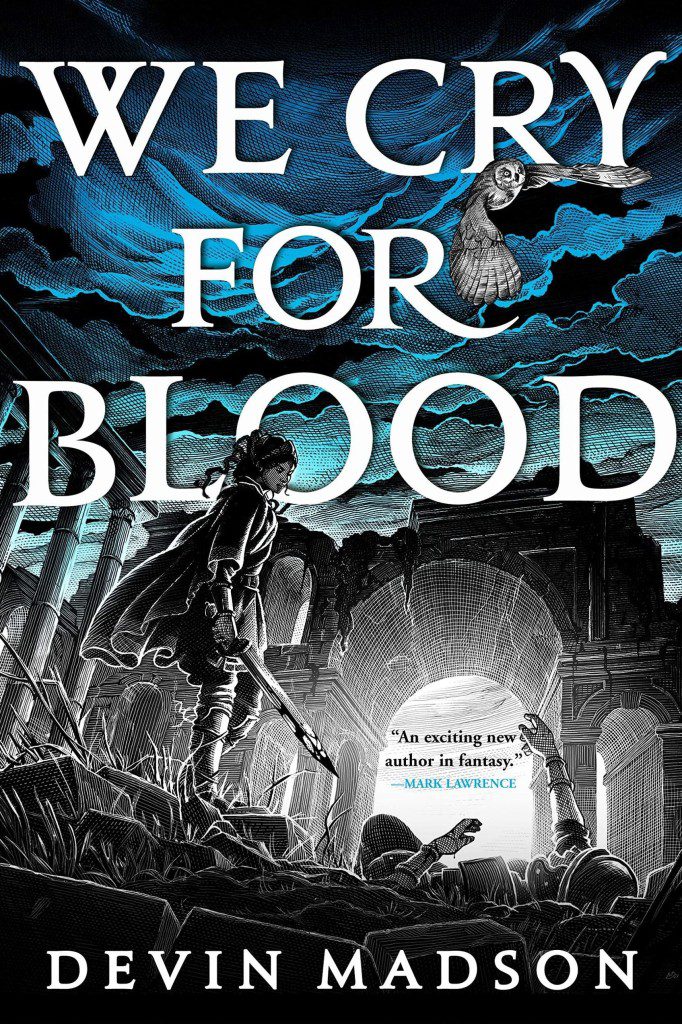 We Cry for Blood (Reborn Empire #3) by Devin Madson (08/03/2021)
Amazon | Book Depository | Goodreads
Ambition and schemes have left the Kisian Empire in ashes. Empress Miko Ts'ai will have to move fast if she hopes to secure a foothold in its ruins. However, the line between enemies and allies may not be as clear-cut as it first appeared.
After failing to win back his Swords, former Captain Rah e'Torin finds shelter among the Levanti deserters. But his presence in the camp threatens to fracture the group, putting him on a collision course with their enigmatic leader.
Assassin Cassandra Marius knows Leo Villius's secret—one that could thwart his ambitions to conquer Kisia. But her time in Empress Hana's body is running out and each attempt they make to exploit Leo's weakness may be playing into his plans.
And, as Leo's control over the Levanti emperor grows, Dishiva e'Jaroven is caught in his web. To successfully challenge him, she'll have to decide how many of her people are worth sacrificing in order to win.
The penultimate release in the Reborn Empire quartet is here! I know plenty of people have been champing at the bit to get at this next volume in the series. Personally, I am really excited to get started on it myself. I know that David W. is also a fan, having given the first book, We Ride the Storm, a glowing review. You can check out his thoughts on that here.
---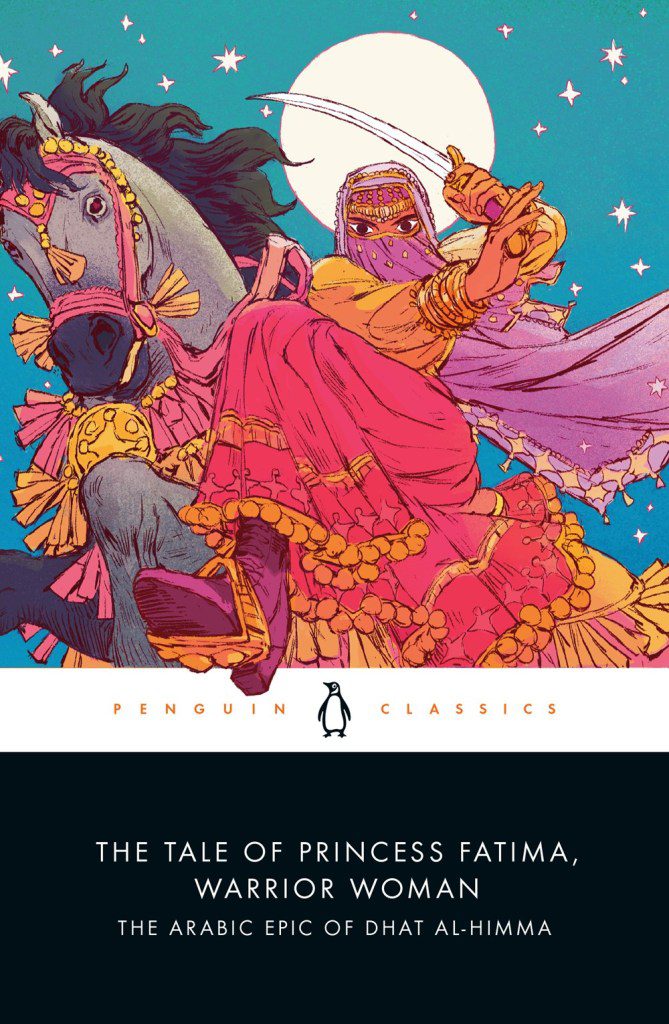 The Tale of Princess Fatima, Warrior Woman: The Arabic Epic of Dhat al-Himma by Melanie Magidow (Translator) (08/03/2021)
Amazon | Audible | Book Depository | Libro.fm | Goodreads
A fearsome, sword-slinging heroine who defeated countless men in stealth attacks on horseback, Dhat al-Himma, or Princess Fatima, was secretly given away at birth because she wasn't male, only to triumph as the most formidable warrior of her time. Known alternately as she-wolf, woman of high resolve, and calamity of the soul, she lives on in this rousing narrative of female empowerment, in which she leads armies of more than seventy thousand men in clashes between rival tribes and between Muslims and Christians; reconciles with her father after taking him prisoner; and fends off her infatuated cousin, who challenges her to a battle for the right to marry her. Though her cousin suffers an ignominious defeat, he impregnates Fatima against her will and, when she gives birth to a Black son, disowns his own son, who also grows up to be a great warrior, eventually avenging his mother's honor. The epic culminates in a showdown between Fatima and another formidable woman warrior, and earns Fatima a place alongside the likes of Circe, Mulan, Wonder Woman, Katniss Everdeen and other powerful women.
Available for the first time in English, this is the tale of a legendary medieval warrior known throughout the Middle East. I think fantasy could always do with more strong female characters and Fatima looks to be just that. Add in the fact that she's a heroine of Persian legend and I am practically foaming at the mouth. It's an unfortunate example of patriarchy that this story is just now being told outside of its native language, but I'm glad nonetheless.
---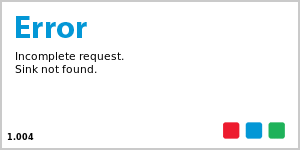 Nolyn (The Rise and Fall #1) by Michael J Sullivan (08/03/2021)
Amazon | Audible | Book Depository | Goodreads
After more than five hundred years of exile, the heir to the empyre is wary about his sudden reassignment to active duty on the Goblin War's front lines. His assignment to rescue an outpost leads to a dead-end canyon deep inside enemy territory, and his suspicion turns to dread when he discovers the stronghold does not exist. But whoever went to the trouble of planning his death to look like a casualty of war did not know he would be assigned to the Seventh Sikaria Auxiliary Squadron. In the depths of an unforgiving jungle, a legend is about to be born, and the world of Elan will never be the same.
Nolyn is the start of a new standalone series set in the same world as Sullivan's Riyria and Legends of the First Empire series. I must admit that I haven't yet read anything by Michael J. Sullivan, but I have purchased all of his books so far and eagerly anticipate the day in which I can finally see confirm how great everyone says it is. Both David W. and David S. have read this latest entry and had nothing but great things to say about it. Check out their reviews here and here.
---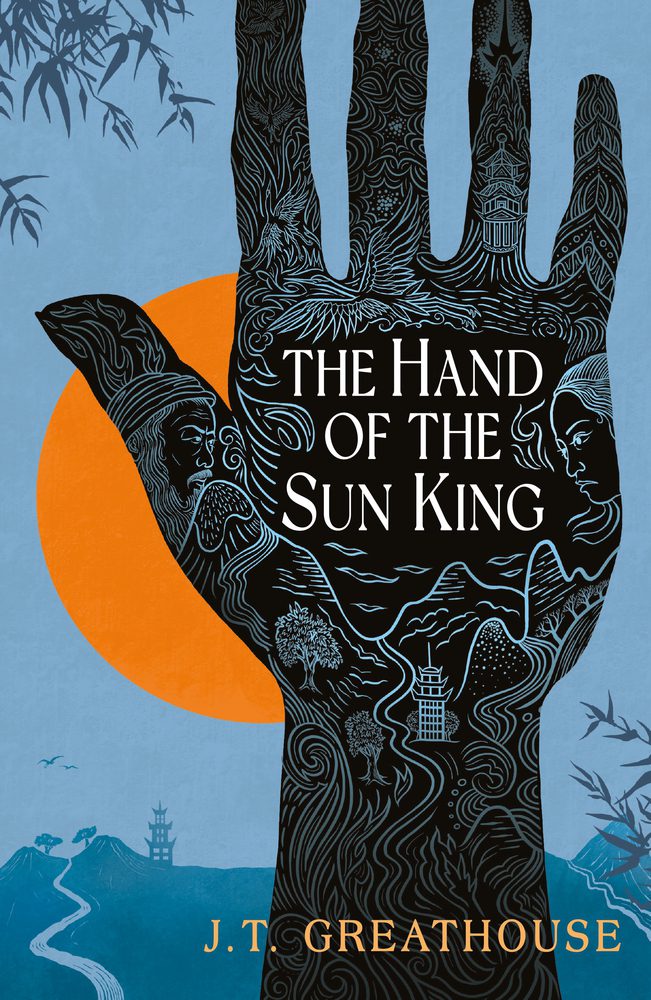 The Hand of the Sun King (Pact and Pattern #1) by J.T. Greathouse (08/05/2021)
Amazon | Audible | Book Depository | Goodreads
My name is Wen Alder. My name is Foolish Cur.

All my life, I have been torn between two legacies: that of my father, whose roots trace back to the right hand of the Emperor. That of my mother's family, who reject the oppressive Empire and embrace the resistance.

I can choose between them – between protecting my family, or protecting my people – or I can search out a better path . . . a magical path, filled with secrets, unbound by Empire or resistance, which could shake my world to its very foundation.

But my search for freedom will entangle me in a war between the gods themselves . . .
A main character, his loyalties split between that of his family and his empire, choosing to forsake both for what he really wants. While I have yet to read it, The Hand of the Sun King has been high on my TBR list for some time now and I can't wait to get to it. It looks like it'll be a great read and early impressions have only served to confirm that. In fact, our very own David W. and Dan had great things to say about it when they reviewed it. You can read their full reviews here and here, respectively.
---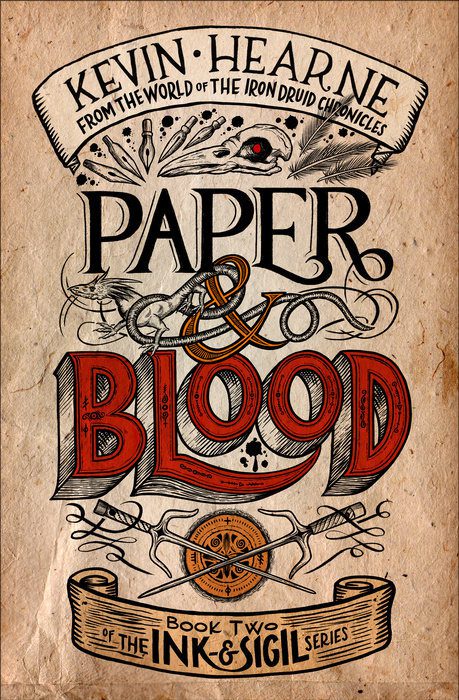 Paper & Blood (Ink & Sigil #2) by Kevin Hearne (08/10/2021)
Amazon | Audible | Book Depository | Libro.fm | Goodreads
There's only one Al MacBharrais: Though other Scotsmen may have dramatic mustaches and a taste for fancy cocktails, Al also has a unique talent. He's a master of ink and sigil magic. In his gifted hands, paper and pen can work wondrous spells.
But Al isn't quite alone: He is part of a global network of sigil agents who use their powers to protect the world from mischievous gods and strange monsters. So when a fellow agent disappears under sinister circumstances in Australia, Al leaves behind the cozy pubs and cafes of Glasgow and travels to the Dandenong Ranges in Victoria to solve the mystery.
The trail to his colleague begins to pile up with bodies at alarming speed, so Al is grateful his friends have come to help—especially Nadia, his accountant who moonlights as a pit fighter. Together with a whisky-loving hobgoblin known as Buck Foi and the ancient Druid Atticus O'Sullivan, along with his dogs, Oberon and Starbuck, Al and Nadia will face down the wildest wonders Australia—and the supernatural world—can throw at them, and confront a legendary monster not seen in centuries.
Between his Seven Kennings series and The Iron Druid Chronicles (You can read my review of the first book, Hounded, here), Kevin Hearne is one of my favorite authors currently working. I am really excited to Hearne has decided to continue writing in the world of Iron Druid because I really like the interplay between all of the different supernaturals and religions. While I have yet to read the first book, Paper & Blood continues the Ink & Sigil series.
---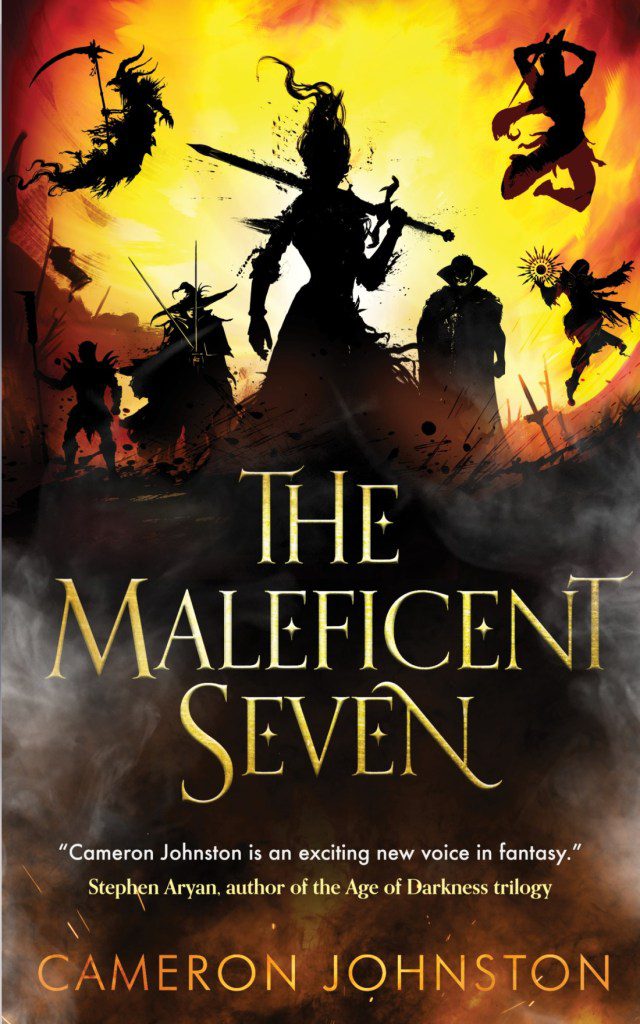 The Maleficent Seven by Cameron Johnston (08/10/2021)
Amazon | Book Depository | Libro.fm | Goodreads
When you are all out of heroes, all that's left are the villains.
Black Herran was a dread demonologist, and the most ruthless general in all Essoran. She assembled the six most fearsome warriors to captain her armies: a necromancer, a vampire lord, a demigod, an orcish warleader, a pirate queen, and a twisted alchemist. Together they brought the whole continent to its knees… Until the day she abandoned her army, on the eve of total victory.
40 years later, she must bring her former captains back together for one final stand, in the small town of Tarnbrooke – the last bastion against a fanatical new enemy tearing through the land, intent on finishing the job Black Herran started years before.
Seven bloodthirsty monsters. One town. Their last hope.
Honestly, this one just sounds like too much fun to leave off this list, not to mention the buzz leading up to its release! But, seriously, seven villains left as the last bastion against an even greater evil sounds like a wild ride. Bender had a lot of great things to say about The Maleficent Seven when he read it earlier this year. You can read his full thoughts here.
---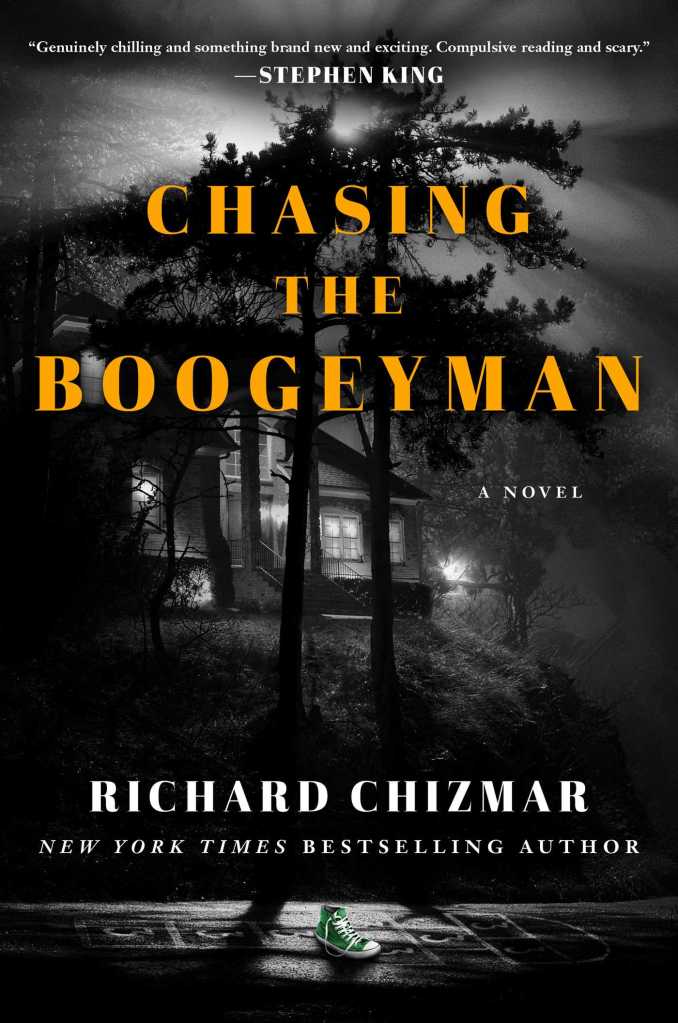 Chasing the Boogeyman by Richard Chizmar (08/17/2021)
Amazon | Audible | Book Depository | Libro.fm | Goodreads
In the summer of 1988, the mutilated bodies of several missing girls begin to turn up in a small Maryland town. The grisly evidence leads police to the terrifying assumption that a serial killer is on the loose in the quiet suburb. But soon a rumor begins to spread that the evil stalking local teens is not entirely human. Law enforcement, as well as members of the FBI are certain that the killer is a living, breathing madman—and he's playing games with them. For a once peaceful community trapped in the depths of paranoia and suspicion, it feels like a nightmare that will never end.
Recent college graduate Richard Chizmar returns to his hometown just as a curfew is enacted and a neighborhood watch is formed. In the midst of preparing for his wedding and embarking on a writing career, he soon finds himself thrust into the real-life horror story. Inspired by the terrifying events, Richard writes a personal account of the serial killer's reign of terror, unaware that these events will continue to haunt him for years to come.
Chasing the Boogeyman has one of the most interesting concepts I have ever heard of. It's a weird mix of horror and true crime that has readers wondering where the line is drawn between fiction and true crime. I'm not super well-read in the horror or true crime arena's, however this feels like something totally unique; I haven't heard of it being done before, anyhow. I'm excited to see how it all comes together.
---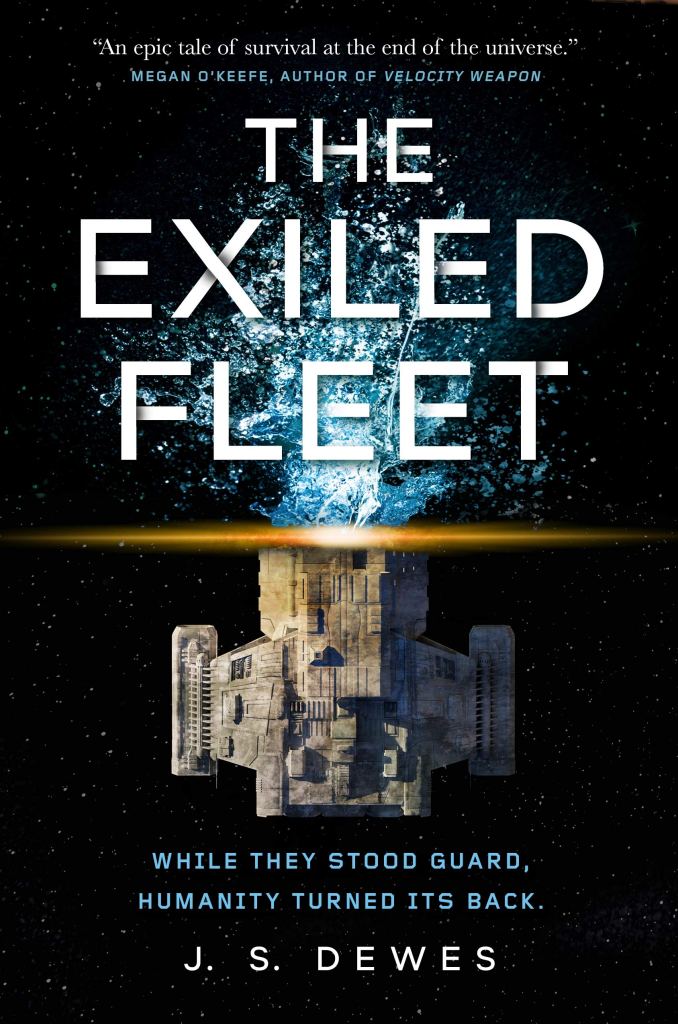 The Exiled Fleet (The Divide #2) by J.S. Dewes (08/17/2021)
Amazon | Audible | Book Depository | Libro.fm | Goodreads
The Sentinels narrowly escaped the collapsing edge of the Divide.
They have mustered a few other surviving Sentinels, but with no engines they have no way to leave the edge of the universe before they starve.
Adequin Rake has gathered a team to find the materials they'll need to get everyone out.
To do that they're going to need new allies and evade a ruthless enemy. Some of them will not survive.
I think included the first books in this series, The Last Watch, in my monthly list a few months ago and now I'm happy to add its sequel to this one. Billed as A Game of Thrones meets The Expanse, this series sees a ragtag group of criminals manning the Last Watch at the edge of the universe, which just so happens to be COLLAPSING! Both David W. and Jason (Traveling Cloak) were big fans of the first book. You can read their reviews here and here, respectively.
---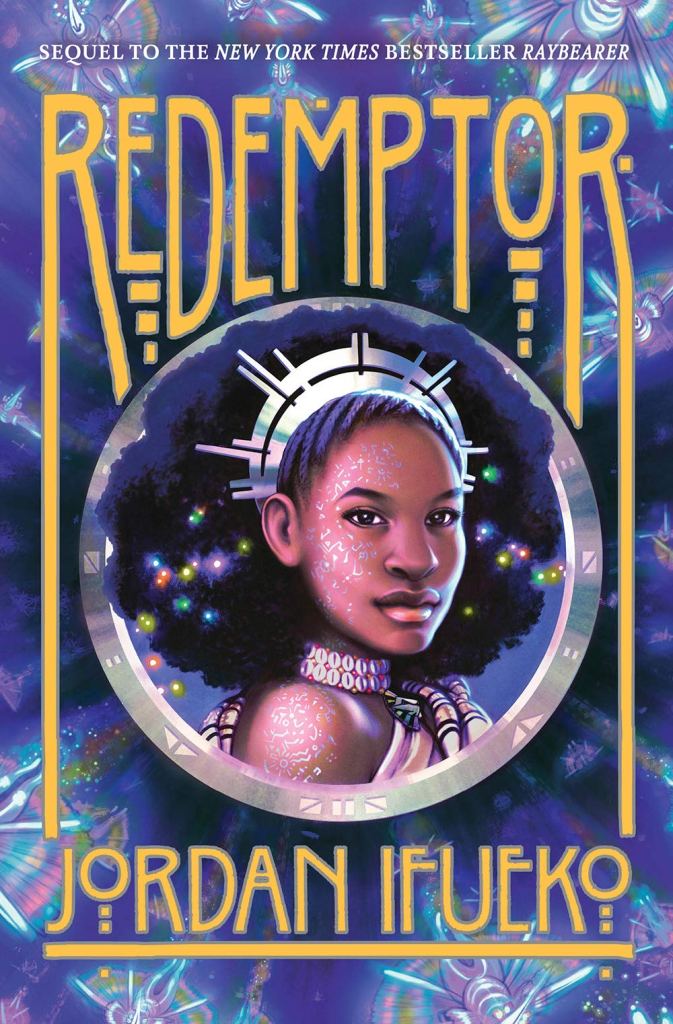 Redemptor (Raybearer #2) by Jordan Ifueko (08/17/2021)
Amazon | Audible | Book Depository | Libro.fm | Goodreads
For the first time, an Empress Redemptor sits on Aritsar's throne. To appease the sinister spirits of the dead, Tarisai must now anoint a council of her own, coming into her full power as a Raybearer. She must then descend into the Underworld, a sacrifice to end all future atrocities.

Tarisai is determined to survive. Or at least, that's what she tells her increasingly distant circle of friends. Months into her shaky reign as empress, child spirits haunt her, demanding that she pay for past sins of the empire.

With the lives of her loved ones on the line, assassination attempts from unknown quarters, and a handsome new stranger she can't quite trust . . . Tarisai fears the pressure may consume her. But in this finale to the Raybearer duology, Tarisai must learn whether to die for justice . . . or to live for it.
Redemptor is the sequel to last years Raybearer, an African inspired YA Fantasy. I don't know a whole lot about the plot of this series, but I have heard great things. Jason (Traveling Cloak) reviewed Raybearer shortly after it released last year and you can read his thoughts here, as he will do a much better job of selling than I would. What I want to talk about are the covers! HOLY JEEZ, ARE THEY GORGEOUS!
---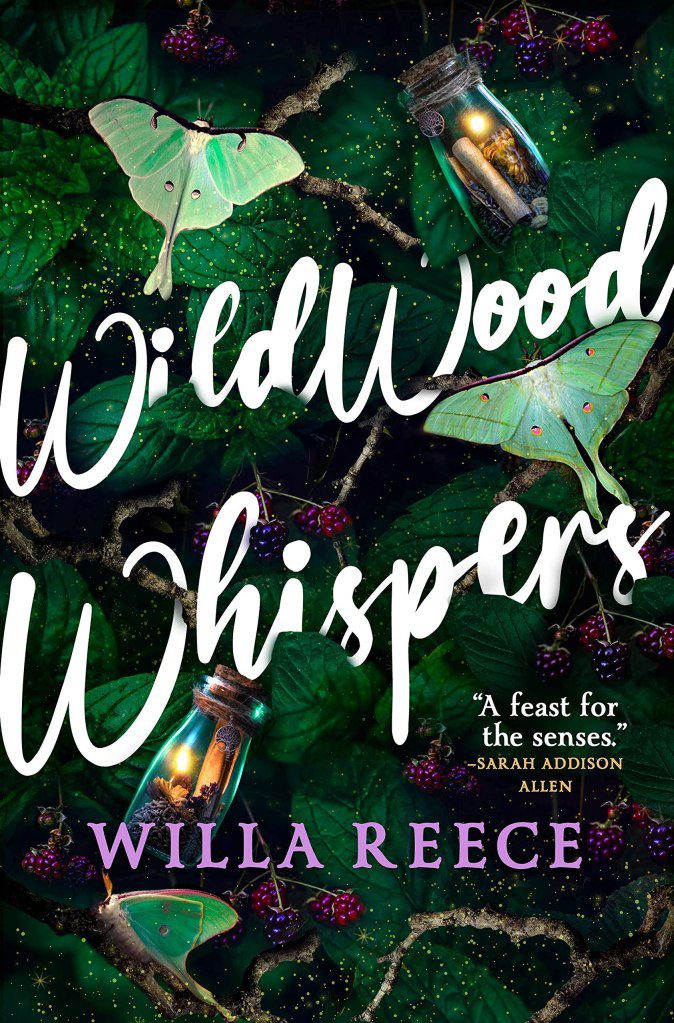 Wildwood Whispers by Willa Reece (08/17/2021)
Amazon | Audible | Book Depository | Libro.fm | Goodreads
At the age of eleven, Mel Smith's life found its purpose when she met Sarah Ross. Ten years later, Sarah's sudden death threatens to break her. To fulfill a final promise to her best friend, Mel travels to an idyllic small town nestled in the shadows of the Appalachian Mountains. Yet Morgan's Gap is more than a land of morning mists and deep forest shadows.
There are secrets that call to Mel, in the gaze of the gnarled and knowing woman everyone calls Granny, in a salvaged remedy book filled with the magic of simple mountain traditions, and in the connection, she feels to the Ross homestead and the wilderness around it.
With every taste of sweet honey and tart blackberries, the wildwood twines further into Mel's broken heart. But a threat lingers in the woods—one that may have something to do with Sarah's untimely death and that has now set its sight on Mel.
The wildwood is whispering. It has secrets to reveal—if you're willing to listen…
I have lived in Appalachia my entire life and I can't imagine life outside of the mountains. This area is rich in culture and history and is such a great source to pull from for a Magical Realism story and I can't describe how excited I was upon learning about this title. This one is right up at the top of my ever-growing TBR. Bonus points for the author actually being Appalachian and for the a (hopefully) realistic portrayal of mountain folk.
---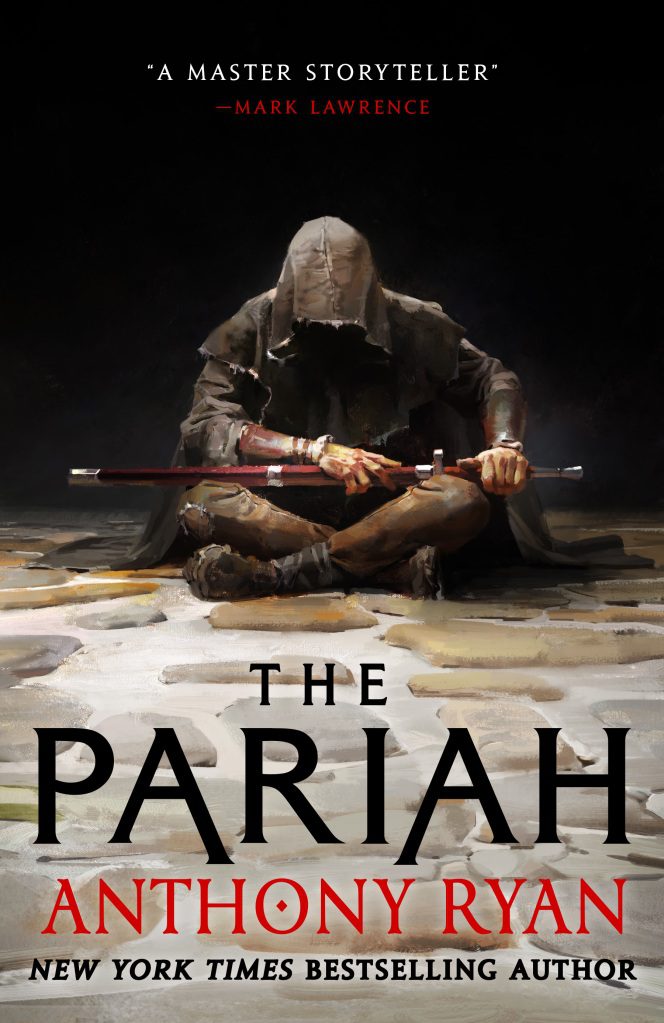 The Pariah (The Covenant of Steel #1) by Anthony Ryan (08/27/2021)
Amazon | Audible | Book Depository | Libro.fm | Goodreads
Born into the troubled kingdom of Albermaine, Alwyn Scribe is raised as an outlaw. Quick of wit and deft with a blade, Alwyn is content with the freedom of the woods and the comradeship of his fellow thieves. But an act of betrayal sets him on a new path – one of blood and vengeance, which eventually leads him to a soldier's life in the king's army.
Fighting under the command of Lady Evadine Courlain, a noblewoman beset by visions of a demonic apocalypse, Alwyn must survive war and the deadly intrigues of the nobility if he hopes to claim his vengeance. But as dark forces, both human and arcane, gather to oppose Evadine's rise, Alwyn faces a choice: can he be a warrior, or will he always be an outlaw?
The start of a new trilogy for Ryan, The Pariah features a rogueish main character in Alwyn. I have heard so many great things about this book and our fearless leader here at FFA, David W., has been championing this title for the past few months. I've even seen him put Alwyn in the list of his favorite character's of the year. High praise. Check out David's full thoughts on Alwyn and, well, the rest of story here.
---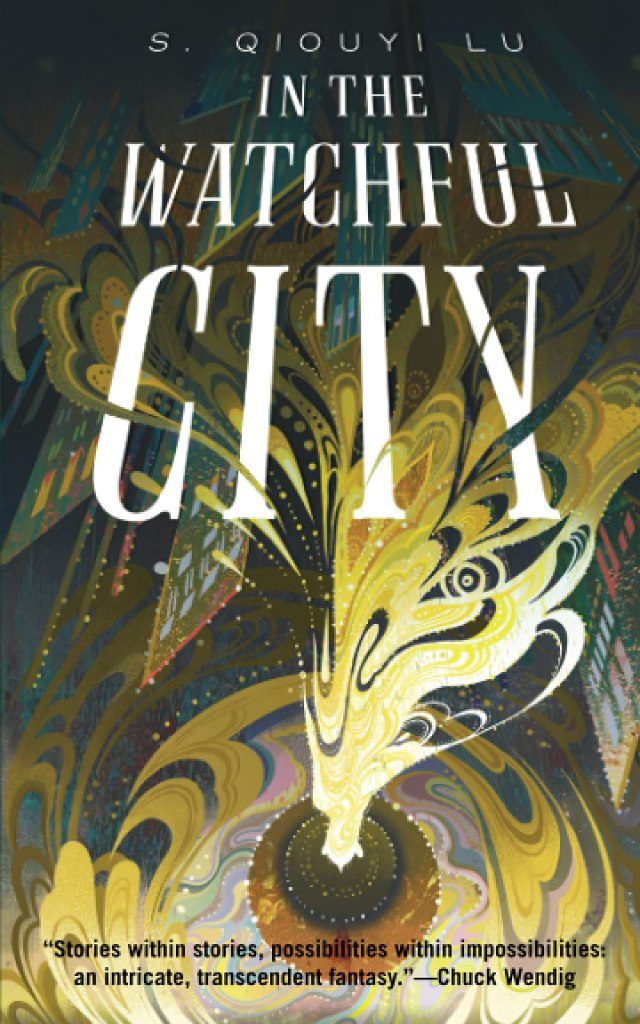 In the Watchful City by S. Qiouyi Lu (08/31/2021)
Amazon | Audible | Book Depository | Libro.fm | Goodreads
The city of Ora uses a complex living network called the Gleaming to surveil its inhabitants and maintain harmony. Anima is one of the cloistered extrasensory humans tasked with watching over Ora's citizens. Although ær world is restricted to what æ can see and experience through the Gleaming, Anima takes pride and comfort in keeping Ora safe from all harm.
All that changes when a mysterious visitor enters the city carrying a cabinet of curiosities from around the world, with a story attached to each item. As Anima's world expands beyond the borders of Ora to places—and possibilities—æ never before imagined to exist, æ finds ærself asking a question that throws into doubt ær entire purpose: What good is a city if it can't protect its people?
In the Watchful City is described by the author bio-cyberpunk, where the story is told through the POV of a person viewing the world through a surveillance system. Jason (Traveling Cloak), read it and had plenty of good things to say about it, described the narrative style as dreamlike and was taken in by the poetic style of the prose. Take a look at his full review here.
---
Malefactor (War With No Name #3) by Robert Repino (08/31/2021)
Amazon | Audible | Book Depository | Goodreads
Over a decade has passed since the ant queen began her apocalyptic war with the humans. In the aftermath, she leaves behind a strange legacy: a race of uplifted animals, the queen's conscripts in the war effort, now trying to make their way in the world they destroyed. While the conflict has left deep scars, it has also allowed both sides to demonstrate feats of courage and compassion that were never possible before. And now, after years of bloodshed, the survivors have a fleeting chance to build a lasting peace.

But peace always comes with a price. The holy city of Hosanna—where animals and humans form a joint government—finds itself surrounded by wolves who are determined to retake the land. A powerful matriarch has united the rival wolf packs, using a terrible power harnessed from the Queen herself.

Soon, the looming violence pulls in those who sought to escape. The war hero Mort(e) suspects a plot to destroy Hosanna from within, and recruits a team of unlikely allies to investigate. Falkirk, captain of the airship Vesuvius, must choose between treason and loyalty to save the city. And D'Arc, sailing aboard the al-Rihla, learns that the wolves may have triggered a new cycle of life for the Colony, bringing a final reckoning to animal and human alike. Once reunited, the three outcasts begin a journey into wolf territory to face the last remnant of the queen's empire. But while destiny has drawn them together, it may destroy them as well, for even love, courage, and honor may not be enough to stop the forces of destruction set to be unleashed on the world.
This is the finale to the series that started with Mort(e) and I am really excited to find out how everything ends. Having picked it up on a whim, Mort(e) was a really unexpected surprise for me. The title character is a former housecat turned biped who dedicates his life to finding someone he knew from his life before, the dog from next door. Oh, and did I mention that this is all after the world ends and humanity is exterminated? Yeah, turns out the ants of the world banded together, became hyper-intelligent and decided to get avenge themselves against the oppressive and destructive humans. Such a cool premise.
---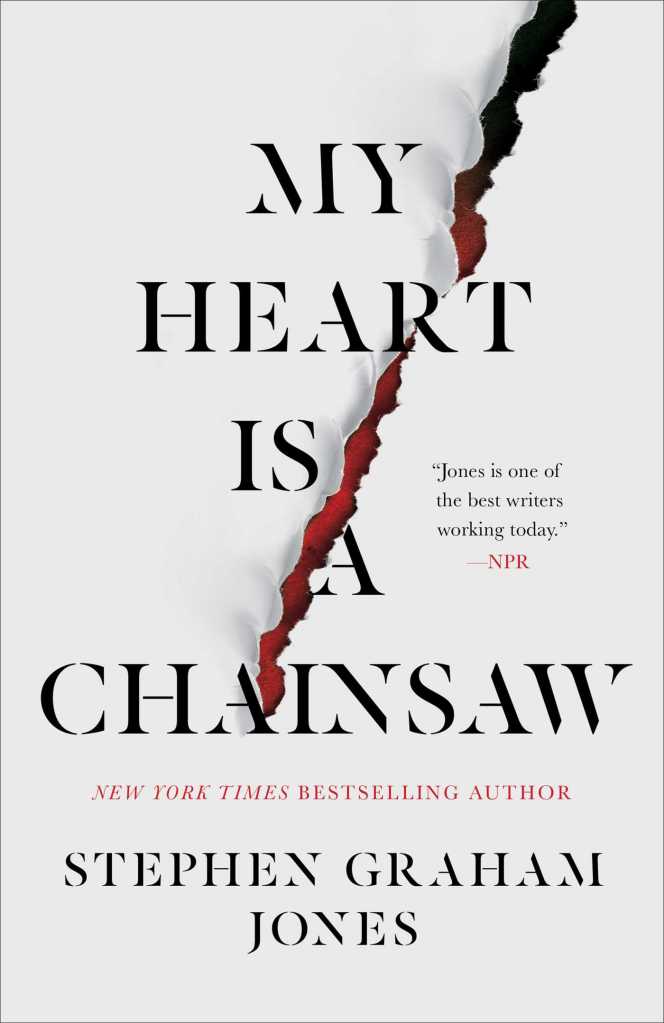 My Heart is a Chainsaw by Stephen Graham Jones (08/31/2021)
Amazon | Audible | Book Depository | Libro.fm | Goodreads
Jade Daniels is an angry, half-Indian outcast with an abusive father, an absent mother, and an entire town that wants nothing to do with her. She lives in her own world, a world in which protection comes from an unusual source: horror movies…especially the ones where a masked killer seeks revenge on a world that wronged them. And Jade narrates the quirky history of Proofrock as if it is one of those movies. But when blood actually starts to spill into the waters of Indian Lake, she pulls us into her dizzying, encyclopedic mind of blood and masked murderers, and predicts exactly how the plot will unfold.
Yet, even as Jade drags us into her dark fever dream, a surprising and intimate portrait emerges…a portrait of the scared and traumatized little girl beneath the Jason Voorhees mask: angry, yes, but also a girl who easily cries, fiercely loves, and desperately wants a home. A girl whose feelings are too big for her body. My Heart Is a Chainsaw is her story, her homage to horror and revenge and triumph.
A "What to Read This Month" with two horror novels on it! It's not even Spoopy Month yet! The premise of My Heart is a Chainsaw sounds so freakin' cool. Basically, a girl with a terrific knowledge of horror movies finds herself in the midst of a plot straight out of one of those films. So cool! David W. read it and gave it an absolutely glowing review, which has me even that much more hyped to read it. You can take a gander at his thoughts here.
---