Welcome to FanFiAddict's monthly list of Science Fiction and Fantasy books we think you should look out for. They are listed alphabetically as well as by release date, so a book appearing higher or lower on this list than you expected it to has no relative bearing on our hype-levels nor our expectation of quality. Now, buckle up, sit back, and enjoy the ride.
A Broken Darkness (Beneath the Rising #2) by Premee Mohamed (3/2/21)
Amazon | Audible | Book Depository | Goodreads
It's been a year and a half since the Anomaly, when They tried to force their way into the world from the shapeless void.
Nick Prasad is piecing his life together, and has joined the secretive Ssarati Society to help monitor threats to humanity – including his former friend Johnny.
Right on cue, the unveiling of Johnny's latest experiment sees more portals opened to Them, leaving her protesting her innocence even as the two of them are thrown together to fight the darkness once more…
A Broken Darkness is the follow up to last years Beneath the Rising, a science fiction tale which saw an alternate look at the beginning of the 21st century, where the MCs genius best friend has been solving the world's problems since she was four years old. Johnny, previously responsible for rewriting the laws of physics and curing cancer, turns her sights to renewable energy. When she does, she unknowingly summons an extradimensional Eldritch horror hellbent on claiming that energy for Them. With the sequel hitting shelves soon, there is no better time to jump into this series.
Edit: Since publishing this article we have learned that the release date for A Broken Darkness has been moved out to 3/30/21.
---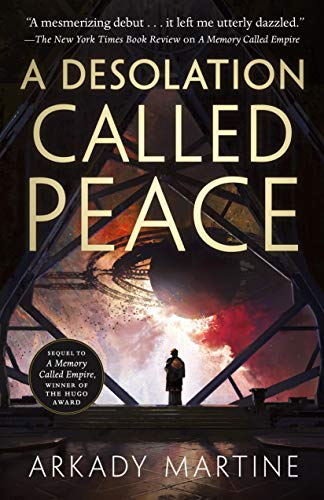 A Desolation Called Peace (Teixcalaan #2) by Arkady Martine (3/2/21)
Amazon | Audible | Book Depository | Libro.fm | Goodreads
An alien armada lurks on the edges of Teixcalaanli space. No one can communicate with it, no one can destroy it, and Fleet Captain Nine Hibiscus is running out of options.
In a desperate attempt at diplomacy with the mysterious invaders, the fleet captain has sent for a diplomatic envoy. Now Mahit Dzmare and Three Seagrass—still reeling from the recent upheaval in the Empire—face the impossible task of trying to communicate with a hostile entity.
Whether they succeed or fail could change the fate of Teixcalaan forever.
FanFiAddict's very own Mada gave 2019's A Memory Called Empire a 10/10 in his spoiler-y review, calling it "impressive in its worldbuilding, epic in its scale of description." Focused on a woman's quest to save the ever-expanding Teixclaanli Empire, it is one of recent memory's best space operas, and its forthcoming sequel looks to carry on that quality.
---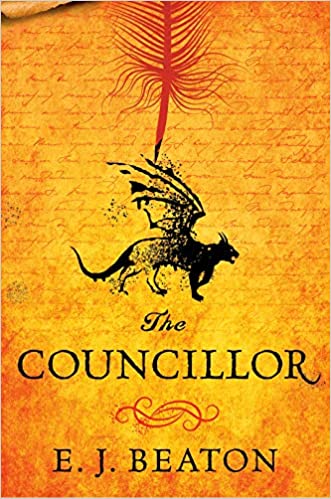 The Councillor by E.J. Beaton (3/2/21)
Amazon | Audible | Book Depository | Goodreads
When the death of Iron Queen Sarelin Brey fractures the realm of Elira, Lysande Prior, the palace scholar and the queen's closest friend, is appointed Councillor. Publically, Lysande must choose the next monarch from amongst the city-rulers vying for the throne. Privately, she seeks to discover which ruler murdered the queen, suspecting the use of magic.
Resourceful, analytical, and quiet, Lysande appears to embody the motto she was raised with: everything in its place. Yet while she hides her drug addiction from her new associates, she cannot hide her growing interest in power. She becomes locked in a game of strategy with the city-rulers – especially the erudite prince Luca Fontaine, who seems to shift between ally and rival.
Further from home, an old enemy is stirring: the magic-wielding White Queen is on the move again, and her alliance with a traitor among the royal milieu poses a danger not just to the peace of the realm, but to the survival of everything that Lysande cares about.
In a world where the low-born keep their heads down, Lysande must learn to fight an enemy who wears many guises… even as she wages her own battle between ambition and restraint.
This author's Doctoral thesis included analysis of Machiavellian politics in both Shakespearean drama and fantasy literature, so it's no surprise that their debut novel echoes the same. Because of this, we are bound to see plenty of political maneuvering and scheming from the different lords and ladies of the land. Seeing as how Lord Varys and Petyr Baelish were among the best parts of A Song of Ice and Fire, this is one that I'm very excited to read.
---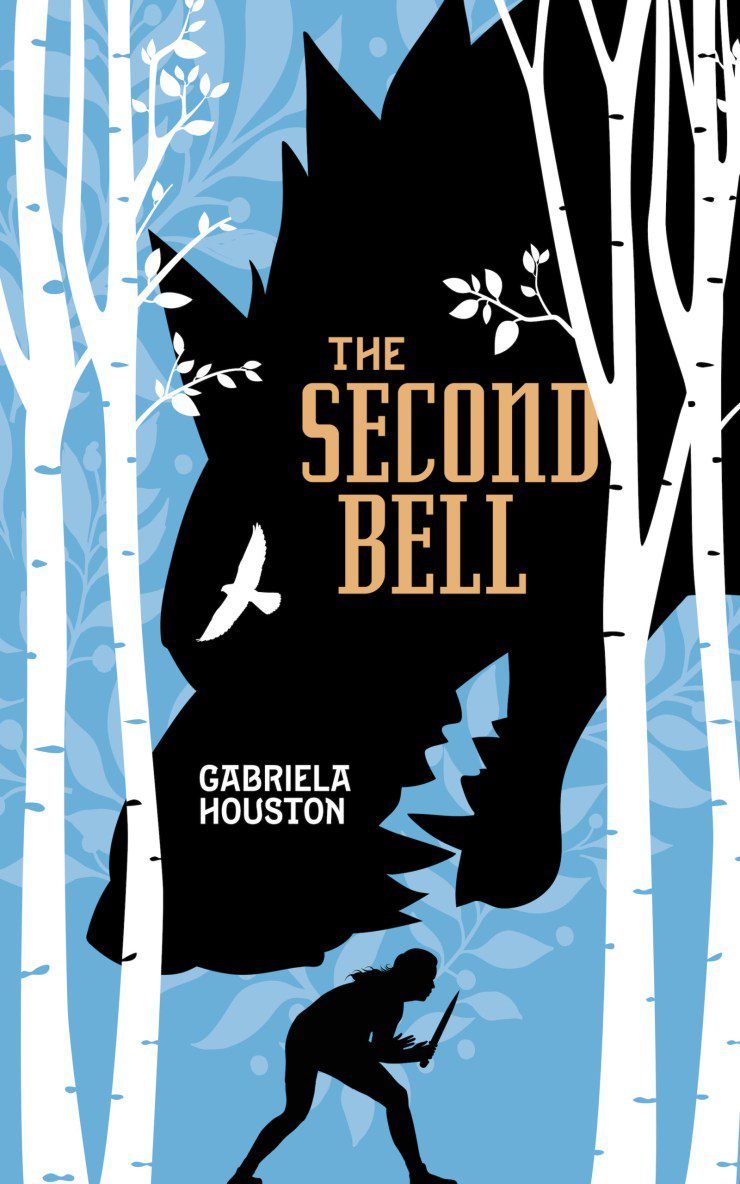 The Second Bell by Gabriela Houston (3/9/21)
Amazon | Book Depository | Libro.fm | Goodreads
In an isolated mountain community, sometimes a child is born with two hearts. This child is called a striga and is considered a demon who must be abandoned on the edge of the forest. The child's mother must then decide to leave with her infant, or stay and try to forget.
Nineteen year-old striga, Salka, and her mother, Miriat, made the choice to leave and live a life of deprivation and squalor in an isolated village. The striga tribe share the human belief that to follow the impulses of their other hearts is dangerous, inviting unspoken horrors and bringing ruin onto them all.
Salka, a headstrong and independent young woman, finds herself in a life threatening situation that forces her to explore the depths of her true nature and test the bonds between mother and child…
Probably the thing that makes me most excited for The Second Bell is that it is a fantasy tale inspired by Slavic folklore. There aren't many existing fantasy novels based on Eastern European myths that come to mind, The Witcher and The Bear and the Nightingale being some that I can think of. What's more is the myth that seems to be central to this tale in particular is the Slavic striga. Born human, but with two sets of teeth, two hearts, and two souls, the striga will turn into truly terrifying creatures that resemble a cross between an owl and a human; a sort of owl-like harpy. I look forward to seeing Houston's take on this myth and the exploration around it.
---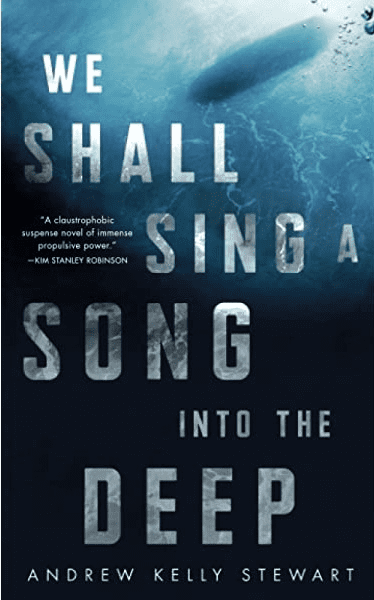 We Shall Sing a Song into the Deep by Andrew Kelly Stewart (3/9/21)
Amazon | Audible | Book Depository | Libro.fm | Goodreads
Remy is a Chorister, one of the chosen few rescued from the surface world and raised to sing the Hours in a choir of young boys. Remy lives with a devoted order of monks who control the Leviathan, an aging nuclear submarine that survives in the ocean's depths. Their secret mission: to trigger the Second Coming when the time is right, ready to unleash its final, terrible weapon.
But Remy has a secret too— she's the only girl onboard. It is because of this secret that the sub's dying caplain gifts her with the missile's launch key, saying that it is her duty to keep it safe. Safety, however, is not the sub's priority, especially when the new caplain has his own ideas about the Leviathan's mission. Remy's own perspective is about to shift drastically when a surface-dweller is captured during a raid, and she learns the truth about the world.
What happens when a zealot stages a coup aboard the nuclear submarine he is stationed on during the Cuban Missile Crisis? This upcoming novella from Tordotcom poses that exact question. If you have been following any of my recent reviews, you will know just how much I have come to love reading novellas. I am really looking forward to this one especially, as Tordotcom are the masters of the medium.
---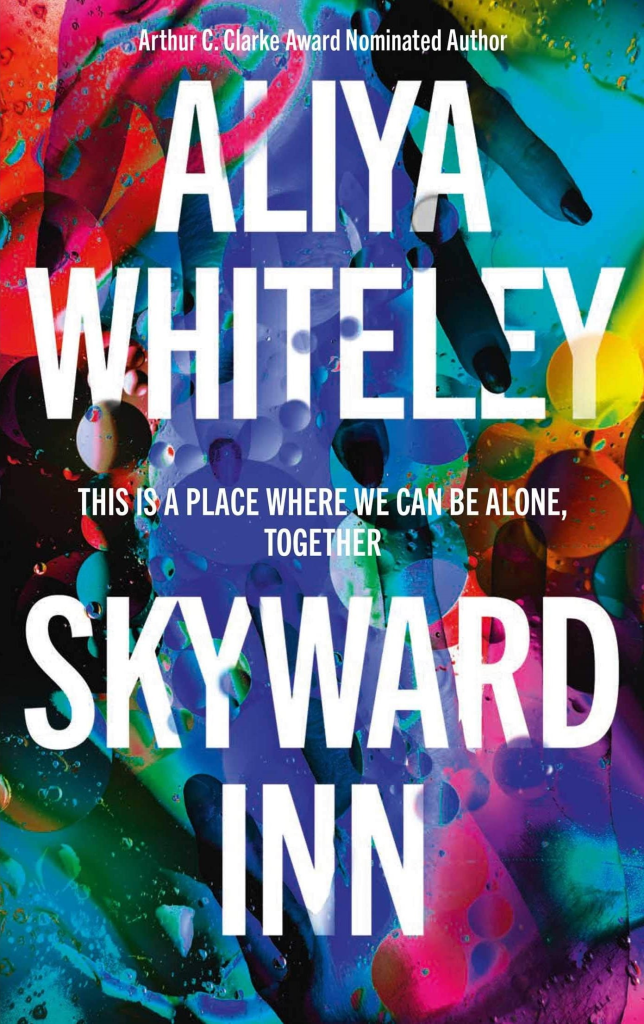 Skyward Inn by Aliya Whiteley (3/16/21)
Amazon | Audible | Book Depository | Goodreads
Skyward Inn, within the high walls of the Western Protectorate, is a place of safety, where people come together to tell stories of the time before the war with Qita. But safety from what?
Qita surrendered without complaint when Earth invaded; Innkeepers Jem and Isley, veterans from either side, have regrets but few scars. Their peace is disturbed when a visitor known to Isley comes to the Inn asking for help, bringing reminders of an unnerving past and triggering an uncertain future.
Did humanity really win the war?
Jason (Travelling Cloak) was really impressed by this upcoming release saying, "it is one of the trippiest books I have ever read." You can read his full review here, but suffice it to say that a winding narrative and atmospheric worldbuilding makes this one to watch. He ended up scoring it 8/10; high marks, indeed!
---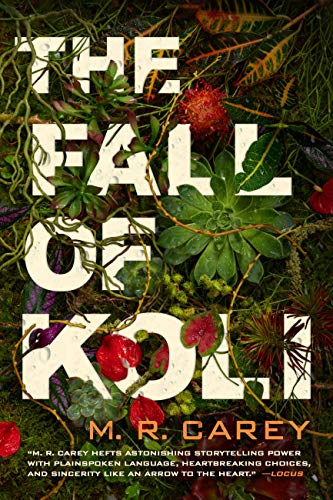 The Fall of Koli (The Rampart Trilogy #3) by M.R. Carey (3/23/21)
Amazon | Audible | Book Depository | Libro.fm | Goodreads
The world that is lost will come back to haunt us . . .
Koli has come a long way since being exiled from his small village of Mythen Rood. In his search for the fabled tech of the old times, he knew he'd be battling strange, terrible beasts and trees that move as fast as whips. But he has already encountered so much more than he bargained for.
Now that Koli and his companions have found the source of the signal they've been following – the mysterious "Sword of Albion" – there is hope that their perilous journey will finally be worth something.
Until they unearth terrifying truths about an ancient war . . . and realise that it may have never ended.
This is one of Jason's (Travelling Cloak) most anticipated reads of 2021 and with good reason! The Fall of Koli is the finale in the Rampart Trilogy that began with last years The Book of Koli and continued with The Trials of Koli, citing the former as being the cause for M.R. Carey becoming one of his favorite authors. You can read both of his reviews here and here, respectively.
---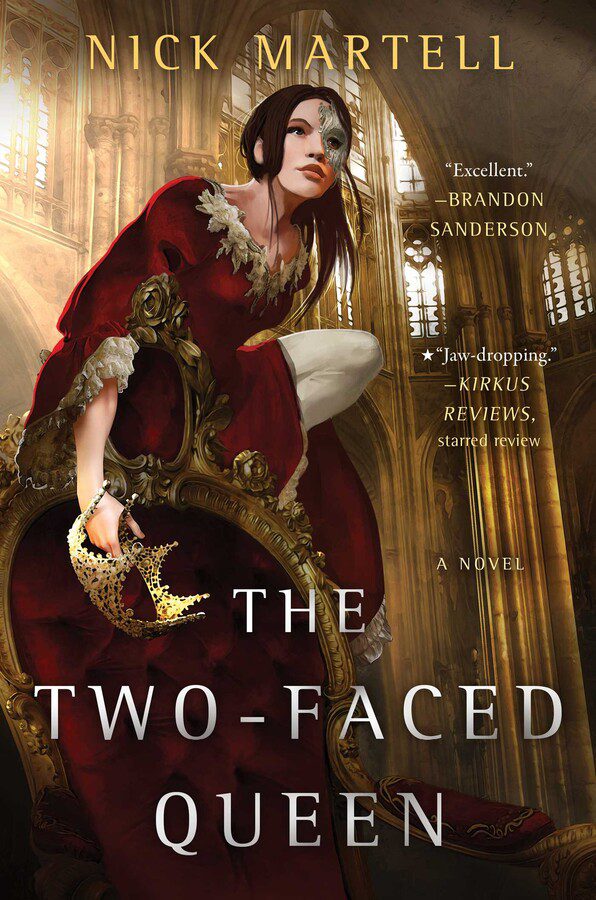 The Two-Faced Queen (The Legacy of the Mercenary King #2) by Nick Martell (3/23/21)
Amazon | Audible | Book Depository | Libro.fm | Goodreads
Michael Kingman thought he was going to die by the executioner's axe, forever labeled as a traitor. Still alive, and under the protection of the Orbis Mercenary company, Michael and his family and friends are deeply involved in the seemingly rival conspiracies that are tearing The Hollows apart. With the death of the King, both the Corrupt Prince and his sister Serena are vying for the throne, while the Rebel Emperor is spreading lies amongst the people, and all of them want Michael dead.
The follow-up to Martell's The Kingdom of Liars, this book recieved an early review from Mada and was given a perfect score of 10/10. He called it "a tremendous book," and, "one of those books you need to have on your bookshelf." You can read his spoiler-filled review here, either now or after reading it for yourself for some good discussion of the finer points of the novel.
---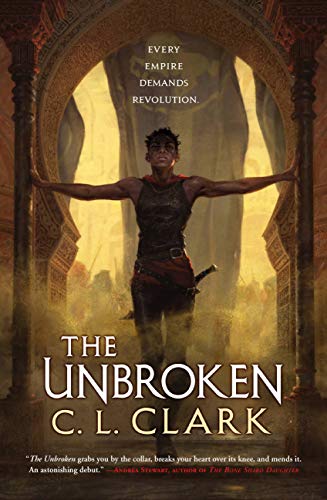 The Unbroken (Magic of the Lost #1) by C.L. Clark (3/23/21)
Amazon | Audible | Book Depository | Libro.fm | Goodreads
Touraine is a soldier. Stolen as a child and raised to kill and die for the empire, her only loyalty is to her fellow conscripts. But now, her company has been sent back to her homeland to stop a rebellion, and the ties of blood may be stronger than she thought.
Luca needs a turncoat. Someone desperate enough to tiptoe the bayonet's edge between treason and orders. Someone who can sway the rebels toward peace, while Luca focuses on what really matters: getting her uncle off her throne.
Through assassinations and massacres, in bedrooms and war rooms, Touraine and Luca will haggle over the price of a nation. But some things aren't for sale.
El Capitan of FanFiAddict, David W., wrote an early review for The Unbroken, calling it a, "heart-rending, unflinching tale of love, loyalty, and making the right choices despite the repercussions." This is one that I have personally had on my list for quite a while and I can't wait to get to it in the coming weeks. In the meantime, you can check out the rest of David's wonderful review here. Or, you know, just go buy the book. Go on.
---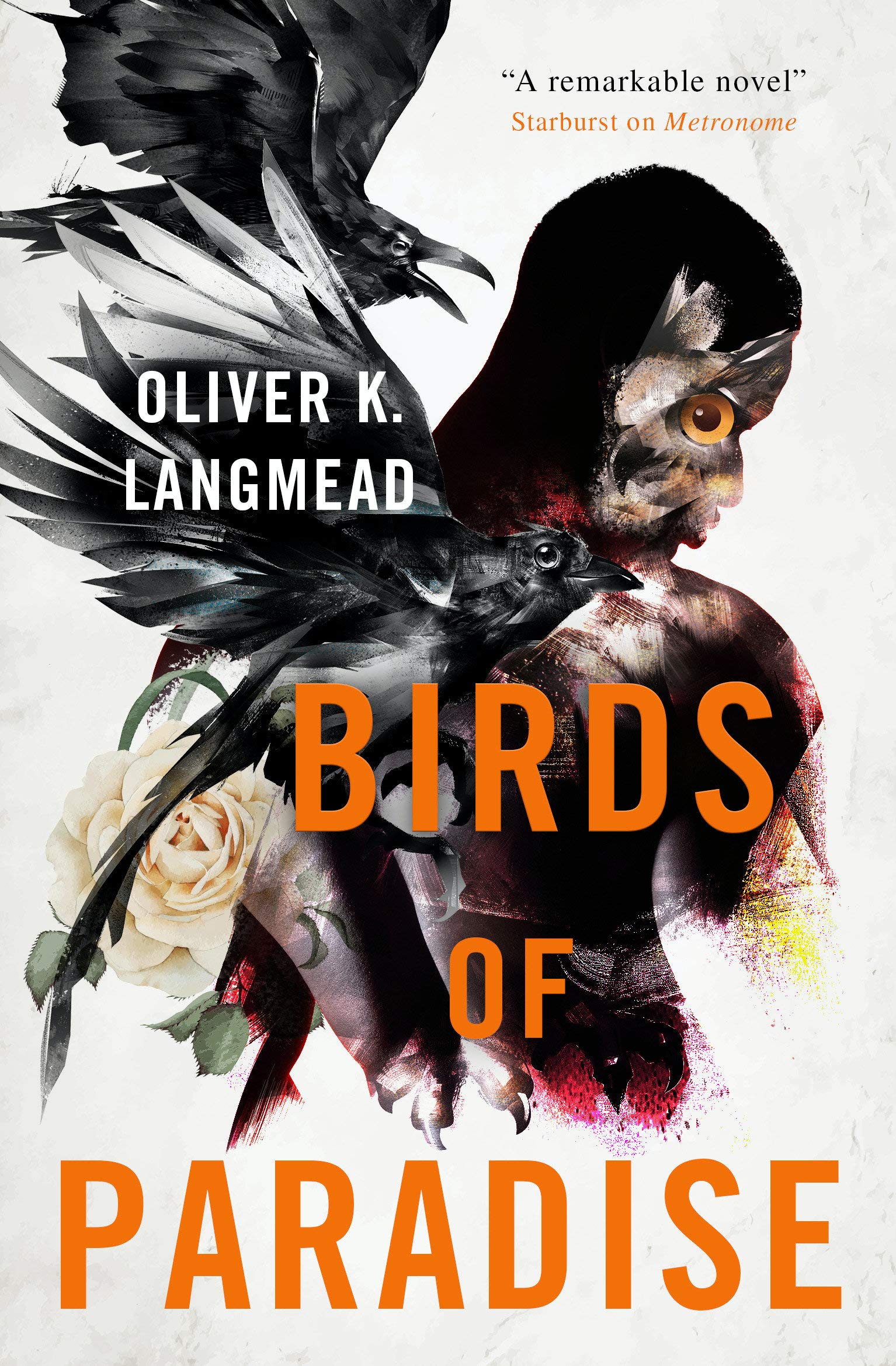 Birds of Paradise by Oliver Langmead (3/30/21)
Amazon | Book Depository | Libro.fm | Goodreads
Many millennia after the fall of Eden, Adam, the first man in creation, still walks the Earth – exhausted by the endless death and destruction, he is a shadow of his former hope and glory. And he is not the only one. The Garden was deconstructed, its pieces scattered across the world and its inhabitants condemned to live out immortal lives, hiding in plain sight from generations of mankind.
But now pieces of the Garden are turning up on the Earth. After centuries of loneliness, Adam, haunted by the golden time at the beginning of Creation, is determined to save the pieces of his long lost home. With the help of Eden's undying exiles, he must stop Eden becoming the plaything of mankind.
Adam journeys across America and the British Isles with Magpie, Owl, and other animals, gathering the scattered pieces of Paradise. As the country floods once more, Adam must risk it all to rescue his friends and his home – because rebuilding the Garden might be the key to rebuilding his life.
A story about the biblical Adam journeying across the world trying to collect the fragmented pieces of the Garden of Eden honestly sounds like one of the most original ideas I have ever heard. In particular, this one interests me because it sounds very similar to the Jewish idea of Tikkun Olam, where G-d's divine light was shattered and scattered across the world, leading to Adam's (and then on his failure, the Jewish nations) quest to restore it. I don't know if this is where Langmead got the inspiration for his story, but I am very intrigued and immensely hopeful to see such an important part of my religions tradition represented in the genre that I hold so dear.