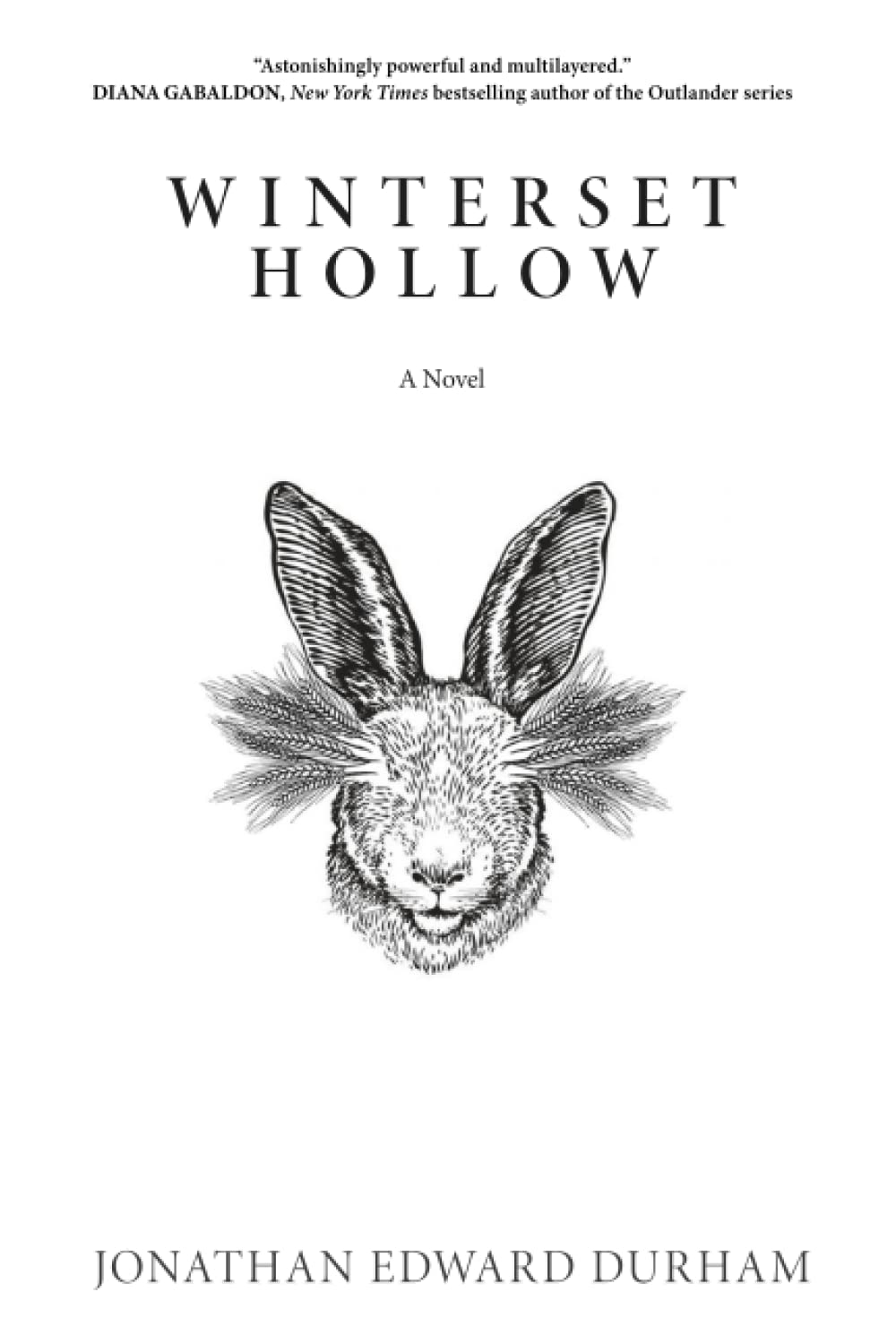 Rating: 9/10

Synopsis:
Everyone has wanted their favorite book to be real, if only for a moment. Everyone has wished to meet their favorite characters, if only for a day. But be careful in that wish, for even a history laid in ink can be repaid in flesh and blood, and reality is far deadlier than fiction . . . especially on Addington Isle.
Winterset Hollow follows a group of friends to the place that inspired their favorite book—a timeless tale about a tribe of animals preparing for their yearly end-of-summer festival. But after a series of shocking discoveries, they find that much of what the world believes to be fiction is actually fact, and that the truth behind their beloved story is darker and more dangerous than they ever imagined. It's Barley Day . . . and you're invited to the hunt.
Winterset Hollow is as thrilling as it is terrifying and as smart as it is surprising. A uniquely original story filled with properly unexpected twists and turns, Winterset Hollow delivers complex, indelible characters and pulse- pounding action as it storms toward an unforgettable climax that will leave you reeling. How do you celebrate Barley Day? You run, friend. You run.

Review:
Winterset Hollow is a little novel that centers around Eamon and his friends going to a private event centering around their favorite book and Barley Day, a special feast day within their favorite book.
Foxes, frogs, and rabbits—oh my! Creepiness comes into play when the creatures of this novel turn out to be real. It takes a turn for the worse when they reveal themselves to be out for blood, specifically towards admirers of the novel. Runny surely is no fluffy Easter bunny, but a decrepit, mutilated rabbit with a weariness for life. Finn is a sly and bloodthirsty fox who relishes in its own brutal nature. These are creatures that nightmares are made of.
Durham does an amazing job setting up the atmosphere of this novel. The rhyming fable woven throughout the novel adds to the sinister air. I love a good framed or nested story.
I really enjoyed Winterset Hollow! There were moments that made me cringe, in the best way. It was a fantastic blend of fantasy, horror, and thriller for me. I found it to be so unique. The writing style lured me in. I think what I found so appealing about it, was the fact that we all read books as kids with creatures like foxes, frogs, and rabbits in them. There's a simple purity to children's books like that and they stick with us, so taking those nostalgic feelings and twisting them into this grisly, traumatic experience was nicely done. Imagine your favorite childhood character chasing you with weapons? The imagery is enough to give me the creeps. Durham's ability to evoke that feeling within us speaks to his talent as a writer.
Thank you to the author for my copy of Winterset Hollow! Though I was sent a physical review copy, I also bought the audio, which was read by Jonathan Edward Durham, as well. I thought he did a fantastic job!