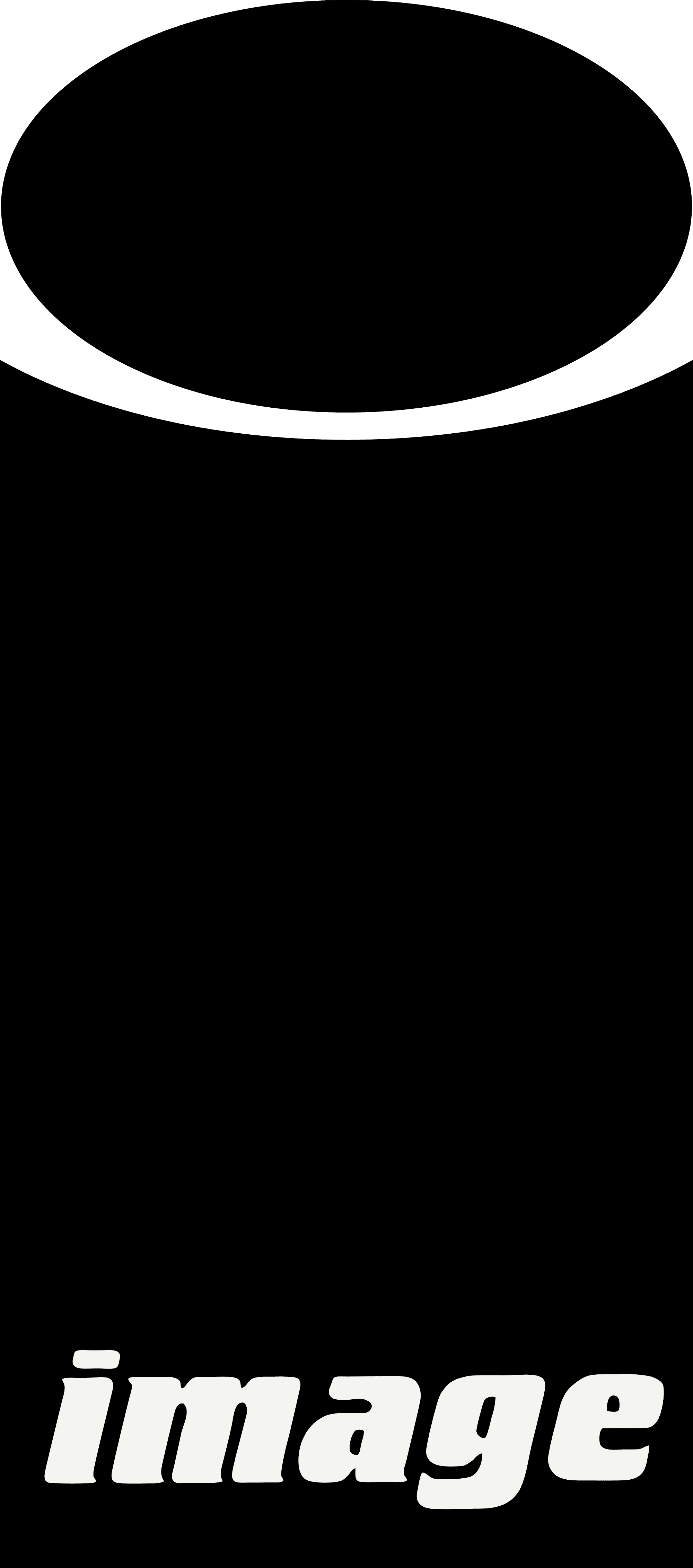 I have decided, since the people over at Image Comics seem to like me and send me ARCs of all their releases, I will begin sharing what I read throughout the week (in case you are into comics and graphic novels). I'll also share any that I have purchased.
While it can oft times be difficult to write a full review about a 30ish page issue of a series, I'll give the synopsis, my rating, and any comments I make about what I've read and why you should give it a shot. Maybe it'll be enough to persuade you to check it out? If not, at least you can enjoy the beautiful artwork.
*Click covers for individual links to Amazon*
–Reviews by David
Outcast, Vol. 1: A Darkness Surrounds Him
Synopsis:
NEW HORROR SERIES FROM THE WALKING DEAD CREATOR ROBERT KIRKMAN!
Kyle Barnes has been plagued by demonic possession all his life and now he needs answers. Unfortunately, what he uncovers along the way could bring about the end of life on Earth as we know it.
Collects OUTCAST BY KIRKMAN & AZACETA #1-6
Verdict: 
4/5 Stars. Another hit for Robert Kirkman (creator of The Walking Dead). Great artwork with a solid storyline. Looking forward to seeing what the next volume holds. It does contain some blood and language, but what doesn't nowadays? If you are a fan of Kirkman, or of demonic possession, pick up Outcast (Vol. 1 is currently $3.74 on comiXology. Click the artwork for deets.)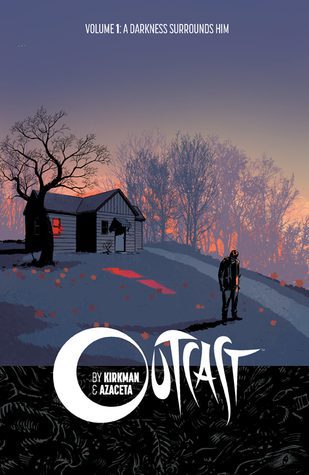 Gideon Falls #1
Synopsis:
A brand-new ongoing series from the acclaimed bestselling creative team of Old Man Logan and Green Arrow! The lives of a reclusive young man obsessed with a conspiracy in the city's trash, and a washed-up Catholic priest arriving in a small town full of dark secrets, become intertwined around the mysterious legend of The Black Barn, an otherworldly building that is alleged to have appeared in both the city and the small town, throughout history, bringing death and madness in its wake. Rural mystery and urban horror collide in this character-driven meditation on obsession, mental illness, and faith.
Verdict:
5/5 Stars. Though nothing "ground-breaking" happens in this issue, it sets up for what looks like a creeptastic story. This is one of those slow-burn comics that packs punch in the end. I am excited for issue 2 and to get more of a background on The Black Barn.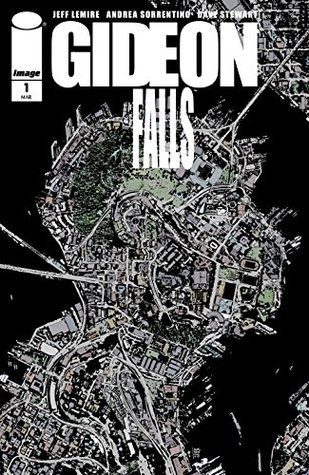 Injection, Vol. 1
Synopsis:
A few years ago, a public/private partnership between the British Government and a multinational company saw five clever people placed in university-owned offices and allowed to do whatever they liked. It was called the Cultural Cross-Contamination Unit, and the idea was that it would hothouse new thinking and new patents. Five actual geniuses, all probably crazy, very eccentric, put in one place and given carte blanche to think about ways to approach and change the future. What Could Possibly Go Wrong?
They did A Crazy Thing, which was referred to as The Injection. A mysterious Thing that they did in order to make the 21st Century better and stranger. It got out. It got loose into the fabric of the 21st Century, whatever it was, and now things are getting weird and ugly, faster and faster.
So a few years have passed. They've all gone their separate ways, into separate "jobs" that allow them to follow and sometimes deal with the repercussions of The Injection. We are in the period where the toxic load of The Injection is at such a level that events that are essentially paranormal in nature are coming faster and faster, headed towards a point where humanity won't easily be able to live on the planet any more. Not a Singularity of glory, but an irretrievable constant blare of horror coming too thick and fast for anything to deal with.
From the creators of Moon Knight: From the Dead: the story of five mad geniuses trying to save us all from themselves.
Collecting: Injection 1-5
Verdict:
4/5 Stars. First off, this series is a mind-screw. Basically, this "Injection" is creating its own future by bringing myths and legends to life, and the only people who can stop it are the ones who created it. The artwork is phenomenal and the storyline, while confusing in the beginning, really opens itself up and is explained, in detail, toward the end. This is my 2nd read-through as I plan to finally continue the series, and boy am I glad I did.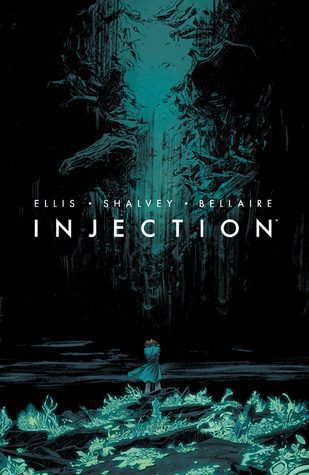 Ice Cream Man #3
Synopsis:
"GOOD OL' FASHIONED VANILLA"
In which a washed-up musician finds a sci-fi fantasy world of living lyrics in his basement. Can he write the song that'll save Harmony City? Or has his milkshake already run dry?
Verdict:
4/5 Stars. Still not as good as #1, but better than #2.
Buddy was flying sky high when his band's track was selling like hotcakes. #1 bestseller and sold millions upon millions of copies. Now, he drinks himself to sleep, wondering where he pissed it all away. If only he could come up with one…more…song… Maybe a free scoop of classic vanilla is all he needs.
Really enjoying these little one-offs. Ice Cream Man is like a box of chocolates, except with violence, drug use, and severe depression.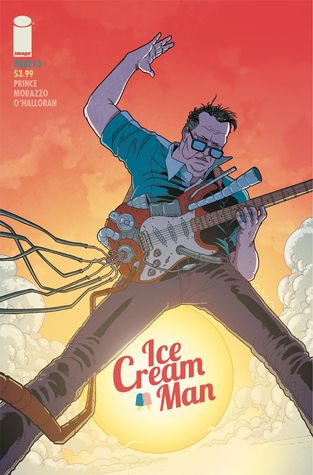 Curse Words #11-12
Synopsis:
Issue #11 – "THE HOLE DAMNED WORLD," Part One. The third arc of CURSE WORDS starts here! Wizord has won a mighty victory, but he's too busy to celebrate—his little pal Margaret has gone missing, and he's gotta find her before it's too late! Meanwhile, a deep dive into the history of the strange, savage Hole World begins, with the evil demon Sizzajee as your tour guide.
Issue #12 – "THE HOLE DAMNED WORLD," Part Two. Wizord's wizard-for-hire business has gotten itself a little competition as a mysterious new wizard opens up a shop down the way! Our hero is less than pleased, especially since he'd rather be searching for his still-missing friend Margaret. Meanwhile, Sizzajee lays out the surprising origins of the Hole World.
Verdict:
4/5 Stars. This series continues to be a fun and exciting thrill-ride. From the beautiful artwork that is just vomiting color all over the pages, to the slapstick humor and intense action, these comics have it all. Charles Soule really knows how to create an engaging story and Ryan Browne knows exactly how to put those words into action. Bravo.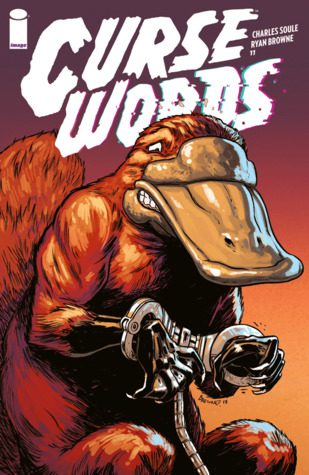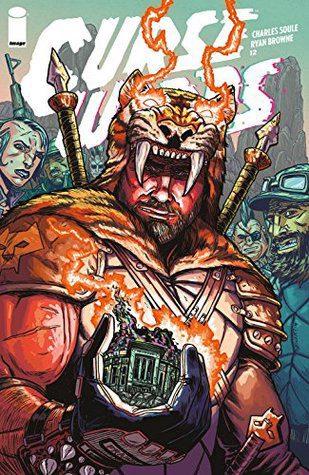 Attack on Titan, Vol. 1
Synopsis:
In this post-apocalyptic sci-fi story, humanity has been devastated by the bizarre, giant humanoids known as the Titans. Little is known about where they came from or why they are bent on consuming mankind. Seemingly unintelligent, they have roamed the world for years, killing everyone they see. For the past century, what's left of man has hidden in a giant, three-walled city. People believe their 100-meter-high walls will protect them from the Titans, but the sudden appearance of an immense Titan is about to change everything.
Winner of the 2011 Kodansha Manga Award (Shonen) and nominated for the prestigious Osamu Tezuka Cultural Prize for 2012.
Verdict:
4/5 Stars. Well, first off, I probably won't be continuing this series. While it is an original tale, I feel like it is going to be the same thing over and over again. Titans attack city, people die, the survivors move closer to the top of the mountain. Don't get me wrong, this was an enjoyable volume and the Titans are an interesting concept, but I just don't really see what can be added to the series to keep my interest. Plus, the characters are so whiny and weak. A few got very annoying very quickly. Also, the artwork is very meh in some places and you can't really tell what is going on, which made me scratch my head a bit.
Also, I borrowed this one from Amazon via Prime, which anyone with Prime can do (just FYI).