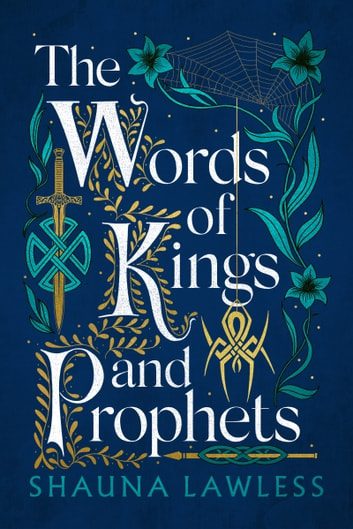 Rating: 10/10
Synopsis
Ireland, 1000 AD. Gormflaith is unhappily married to Brian Boru, High King of Ireland, and although a queen she struggles with her limited position. As an immortal Fomorian with the secret gift of magic, Gormflaith has a burning desire: to find and destroy the hidden fortress of her sworn enemies, the Descendants, who seek to kill her kind at all costs. She begins to use her magical powers, and discovers she is more skilled than she ever realised… but can she control what she will become?
Meanwhile Fódla, the Descendants' healer, mourns her banished sister but clings to life as the guardian of her young nephew. She seeks a place of safety for them both, but he has secrets of his own that could threaten everything – and Fódla must do all in her power to keep him hidden away from those who would use him for evil.
When a mysterious man comes to King Brian's court, his presence could spell disaster or deliverance for both Gormflaith and Fódla – and for Ireland herself. For he is Tomas, an ambitious immortal with few scruples – and he will do anything to see his plans become reality.
Soon, mortals and immortals alike are drawn towards a bitter conflict that could decide the future of Ireland and all her people.
Review
This book is the second in the Gael Song, the debut series by Shauna Lawless. It is a magical blend of Irish history, political intrigue and fantasy set in 11th century Ireland. I read the first entry, The Children of Gods and Fighting Men, last year and loved it and so was really eager to see what this book was like. The Words of Kings and Prophets once again reminded me why Shauna Lawless should be on every reader's radar. She effortlessly weaves elements of history, Irish mythology and folklore with fantastic characters and drama into a story I found utterly captivating
The story continues to follow the two main female characters, Gormflaith and Fodla. Both are well developed and explored. Each of them have so much they are going through, and so much they keep to themselves. But we, the reader, are shown it all and it's not pretty. The stress is real, and the stakes are rising higher and higher. This book goes into some dark places and the intrigue, politics and danger are increased a lot from the previous book. I found myself truly worried and anxious for our heroes while reading, which to me is a testament to the writing and the connections the author brought through here. Another aspect of the character work I really love is how well the villains are developed. There are many characters who are pretty ruthless and despicable, but they all have believable motives and feel like real, fleshed out people. Everyone felt well thought-out and nuanced, which is a tough ask and impressive for a debut series.
The book is quite heavy on political intrigue and it is the middle book in this series so things are being set up here for the next entry in a lot of ways. Often these things can effect how the book feels pace wise. However the author nails all of these elements and avoids all the common issues of middle or politically heavy books. The action is pretty light too, even though violence and war are just around the corner for all the characters. I found myself not missing these elements at all, as the story and the prose drew me in every step of the way and the characters were endearing and interesting as I said above.
Shauna Lawless has created a story that draws from historical events and folklore, but grows into a magical work that is all its own. If you love mythology, fantasy, historical fiction, beautifully realised settings, heart warming characters, villains who will make your skin crawl and intrigue and suspense to keep you flipping the pages, then please check this series out. This is among my top reads this year. A stunning sequel to what was a very memorable and magical debut novel.
Many thanks to the publisher and Netgalley for the advanced review copy. This book releases on Sept 14th.