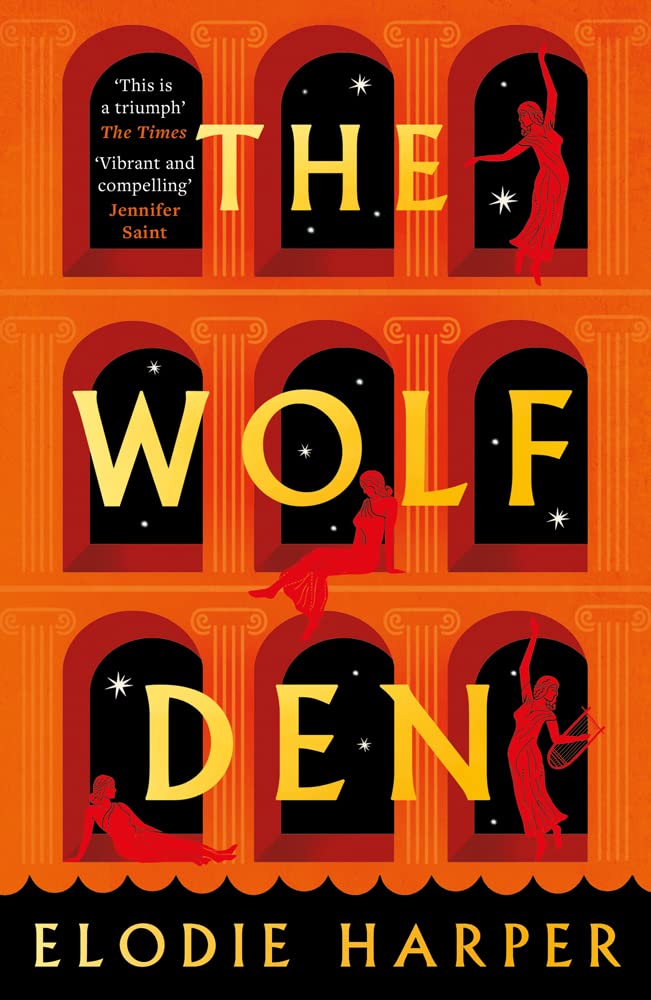 Rating: 9.5/10
Synopsis:
Sold by her mother. Enslaved in Pompeii's brothel. Determined to survive. Her name is Amara. Welcome to the Wolf Den…
Amara was once a beloved daughter, until her father's death plunged her family into penury. Now she is a slave in Pompeii's infamous brothel, owned by a man she despises. Sharp, clever and resourceful, Amara is forced to hide her talents. For as a she-wolf, her only value lies in the desire she can stir in others.
But Amara's spirit is far from broken.
By day, she walks the streets with her fellow she-wolves, finding comfort in the laughter and dreams they share. For the streets of Pompeii are alive with opportunity. Out here, even the lowest slave can secure a reversal in fortune. Amara has learnt that everything in this city has its price. But how much is her freedom going to cost her?
Set in Pompeii's lupanar, The Wolf Den reimagines the lives of women who have long been overlooked.
Review:
"There's a grief deep enough to drown in, if you let it rise unchecked. Amara never will."
The Wolf's Den by Elodie Harper is an all-consuming historical fiction about Amara, a slave to a brothel owner in Pompeii. This book was filled with sad moments, but despite that, it kept my attention wholly. I kept wishing I had more time to read it because I wanted to get back to my book to find out what happened to Amara.
Most of the book is centered around Amara trying to find a way to escape her life as a slave, as she wasn't always one and once knew the taste of freedom. Amara is cunning and daring, and because of her situation, she has been a bit cold-hearted at times to get out of her situation. Alternatively, there's time she has to ignore her heart's desires or even lay them bare, accepting vulnerability, to start making a change for herself. It can be tough to read all that she went through but Amara is such a strong character despite all that has happened to her. Unfortunately, there's times she makes some callous decisions to pave her way, but I didn't hold them against her. Our author shows us through many avenues where desperation can lead you.
"She has been enslaved longer than Dido, but not so long she doesn't remember the agony of losing her own freedom."
This book was enlightening, entertaining, and highlights women in a time in history where they were deemed insignificant and more of a good/service than a person. It was gorgeously written and kept me engaged. I am fully looking forward to the next book, I can't wait to see where Amara's story takes her and whether her mistakes will catch up with her or if good fortune will shine upon her. I'm happy this is going to be a trilogy, as this was such an emotive and well-written novel!
Thanks to Union Square and Co for the review copy!