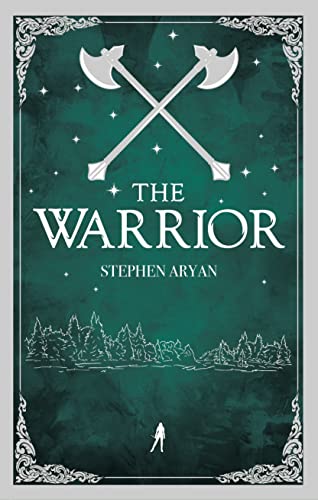 Rating: 7.5/10
Synopsis
The story of Kell Kressia continues in Book II of the gripping fantasy duology. Kell, two time saviour of the Five Kingdoms, is now the King of Algany. He has fame, power, respect, and has never been more miserable…
Bound, by duty and responsibility, Kell is King only in name. Trapped in a loveless marriage, he leaves affairs of state to his wife, Sigrid. When his old friend, Willow, turns up asking him to go on a journey to her homeland he can't wait to leave.
The Malice, a malevolent poison that alters everything it infects, runs rampant across Willow's homeland. Desperate to find a cure her cousin, Ravvi, is willing to try a dark ritual which could damn her people forever. Journeying to a distant land, Kell and his companions must stop Ravvi before it's too late. While Kell is away Reverend Mother Britak's plans come to a head. Queen Sigrid must find a way to protect her family and her nation, but against such a ruthless opponent, something has to give…
Review
Stephen Aryan follows up his success of The Coward with a worthy Sequel in here.
Post events in The Coward, Kell's wish to be left alone to fade into obscurity is taking a beating after being crowned as the King and married to ex-Princess and now Queen Sigrud. His desire to do good by his wife, battles constantly to his apathy to be doing any kind of 'kingly' responsibilities resulting in a compromise that makes neither of them happy. When a face from the past returns seeking his help. Kell's departure on a the journey coincides with tumultuous events happening in the kingdom during his absence that Queen Sigrud has to navigate. How both fare against their challenges make up the plot.
The highlight of this book, similar to the previous one, is obviously the writing. The prose is light and simple and easy to follow all the while had me magically transported me to Algany. It is delightfully immersive as we get pulled into a mysterious journey and a geopolitical conflict at the same time. The plot alternates between Kell's journey and Queen Sigrud's political crisis as we move to the climax. The bleakness of Kell's journey when faced against harrowing odds made me wince in anticipation more than once! Special shoutout to the familial crisis sections between Kell and Sigrud as we get pulled into two characters, both victims of circumstance, suffering through a relationship no fault of their own all the while trying to be better version of themselves. It can't get more authentic than this! And this is special, as I really don't like familial drama, so getting me hooked is just all credit to the author and his writing!
As to characters, Queen Sigrud takes the cake as the character I loved the most in this book. A complex character as she plays being the wife to a indifferent king, a mother wanting the best for her son, a queen trying to keep the Kingdom intact all rolled into one spectacular package. Despite being good, I felt Warrior Sigrud wasn't really as unique or gripping as Queen Sigrud both as a character and as a mover of the plot. Kell was good as usual and his journey was quite absorbing, but subconsciously I always had a feeling that the plot structure was a bit similar to book 1 just in a different setting, which took away some of the shine.
An aspect which I had some trouble wrapping my head around was the timeline switches. The chapters have abrupt jumps in time as between we have sometime from weeks to months to years. They serve to move the plot didn't feel like a smooth transition. This is more complicated as due to the world, the timeline differs between Kell's journey and Queen's issues adding to the complexity that at many times I was actually lost as to when the events were happening in context of fixed point, being the beginning of the plot.
These minor niggles aside, I really enjoyed The warrior and would gladly recommend this to all who love a good diet of adventure fantasy with a delicious side of political intrigue.