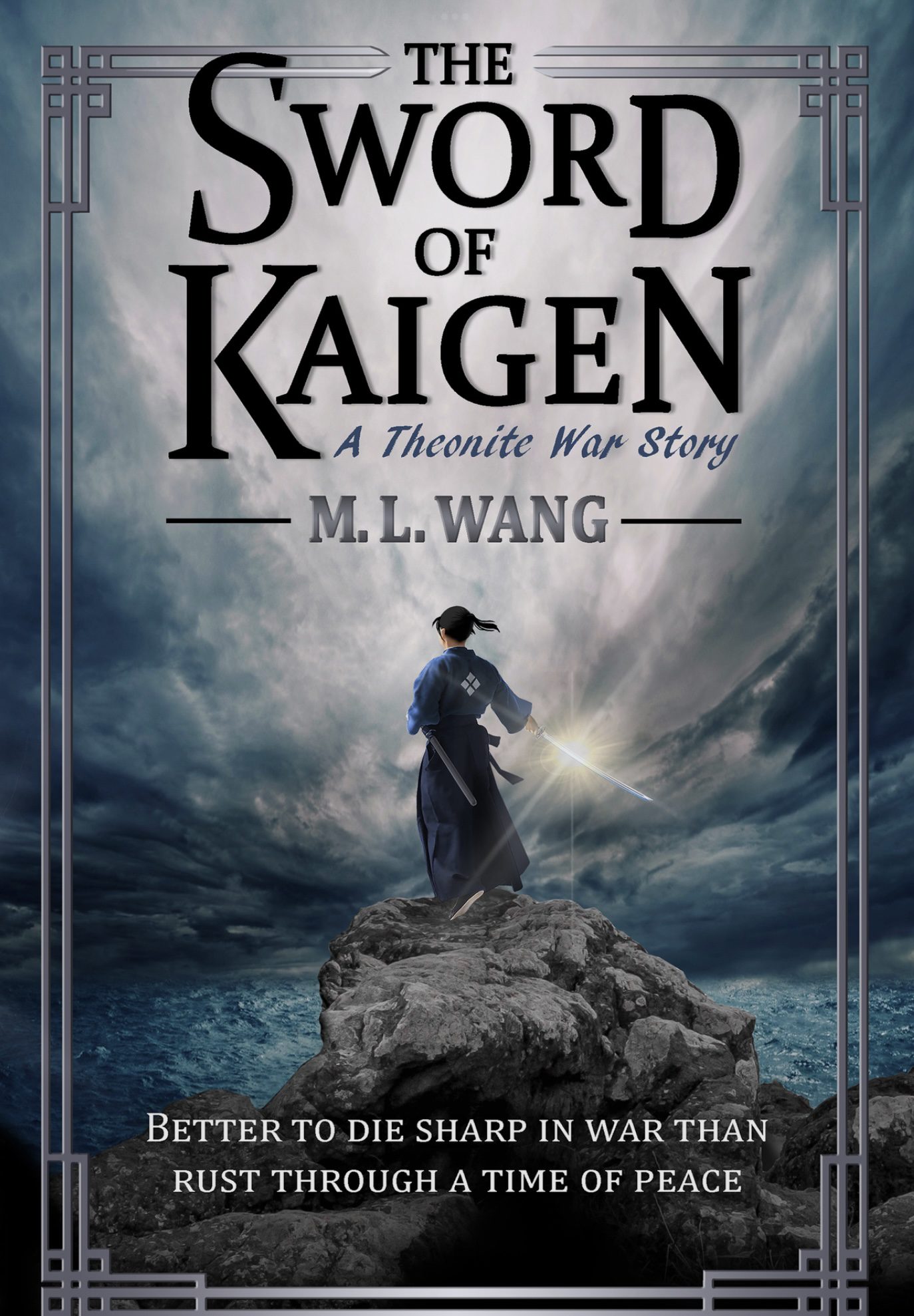 Rating: 10/10
Synopsis
On a mountainside at the edge of the Kaigenese Empire live the most powerful warriors in the world, superhumans capable of raising the sea and wielding blades of ice. For hundreds of years, the fighters of the Kusanagi Peninsula have held the Empire's enemies at bay, earning their frozen spit of land the name 'The Sword of Kaigen.' Born into Kusanagi's legendary Matsuda family, fourteen-year-old Mamoru has always known his purpose: to master his family's fighting techniques and defend his homeland. But when an outsider arrives and pulls back the curtain on Kaigen's alleged age of peace, Mamoru realizes that he might not have much time to become the fighter he was bred to be. Worse, the empire he was bred to defend may stand on a foundation of lies.
Misaki told herself that she left the passions of her youth behind when she married into the Matsuda house. Determined to be a good housewife and mother, she hid away her sword, along with everything from her days as a fighter in a faraway country. But with her growing son asking questions about the outside world, the threat of an impending invasion looming across the sea, and her frigid husband grating on her nerves, Misaki finds the fighter in her clawing its way back to the surface.
When the winds of war reach their peninsula, will the Matsuda family have the strength to defend their empire? Or will they tear each other apart before the true enemies even reach their shores?
Review
This book is self-published fantasy novel. It is inspired by Japanese culture and has a heavy military fantasy aspect. Though it is marketed as a 'war story', which it is, it is also so much more than that. It's a story of a woman who has to come to terms with her dreams of what she wanted from life and the reality she ended up with. It's a story of a son trying to find his place in the world as he is trained as a brutal soldier. Of what it means to be a mother, and how your dreams for yourself often get lost or left behind when you raise children. Of those growing up in a family with a cold, distant father. Of loss, loneliness and breaking free of societal constraints. There are elements of higher politics and world-scale events too, however it is the deeper character driven story here that really makes this book what it is.
I wouldn't call this book epic fantasy, though it does have some battle scenes that are truly epic. It is a much more close nit story following two characters in particular in a small rural village; a mother and a son. I'm a character driven reader and the characters here were wonderful. Almost too wonderful, as the impending sense of dread that I had while reading scared me so much that I didn't want to believe that what I thought was coming for them would actually come to pass. If that's not the sign of a well written cast of characters, I don't know what is. Misaki and Mamoru both stole my heart in every way. Misaki in particular we get to see from so many different angles and each one made her overall journey all the more wonderful to follow.
I really loved the way the book was structured as a whole. The first section sets everything up, and rather than have the epic battle scene happen in the final act it actually happens in the middle. The final section of the story then deals with the aftermath. This choice was a refreshing way to have a story told and I found it really worked here. The middle sequence was amazing to read, and I remember literally having to close the book several times as it was so intense, but at the same time I didn't want to stop reading. The action sequences are among the most well written I think I've read in a book that I can remember. They rival Sanderson's in terms of their cinematic scope. Every word is carefully chosen and the descriptions perfectly crisp to create a vivid picture that leaps right off the page and had me literally unable to put this book down.
The pacing for the story overall was perhaps something not everyone will enjoy but I found it worked well for this story that the author was telling and it was something fresh and different to the 'norm'. And I really appreciated that.
The magic system is often compared to The Last Airbender. However the author takes this elemental magic concept and spins it in such a unique, deep and exciting way. The idea of warriors welding the forces of nature was taken to the next level, while being kept sharp and simple at the same time.
My only minor misgivings were occasionally there were sections where lots of exposition was told (usually about the wider world building) that I think could have been integrated in a more digestible way. But honestly, that is inconsequential to my enjoyment for this book.
I will also throw in here that this book contains what is possibly the most emotional scene I've ever read in a book ever. When I say it made me feel all of the emotions, I'm really not kidding.
I would highly recommend this to any reader, not just fantasy fans. A top book of the year for sure, and an all time favourite as well. This book was one that many people told me "You have to read it. It's incredible." And it was. It really, really was.