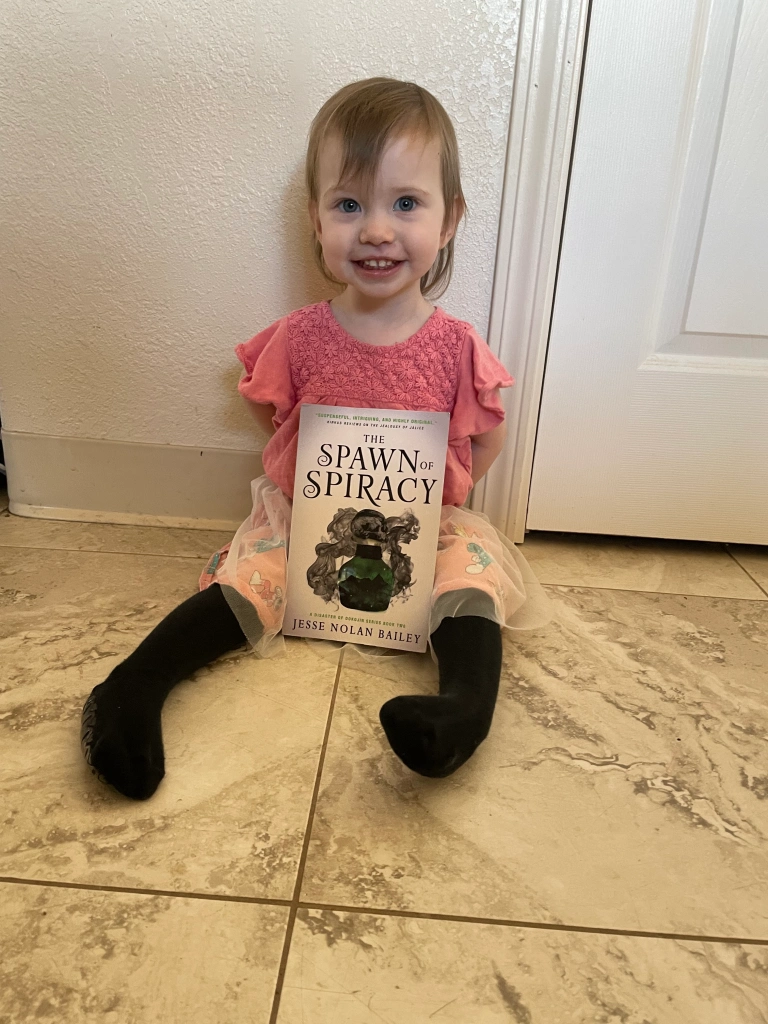 Rating: 10/10
Synopsis
The Sachem has fled his Fortress. Many fear that he intends to turn on the Decayer Device.
Hoping to stop this, Annilasia resolves to track down the Sachem. But her plan falters when she discovers that, should the Sachem succeed in turning on the Device, the dokojin attached to her will rip her apart. Before she can save the world from the Sachem, she must first find a way to save herself.
Meanwhile, Jalice sets out to locate her long-lost brother, Kerothan. It is only with his help that she can hope to save the Sachem from his own wickedness. But the sins of the past are not soon forgotten, and Kerothan has no intentions of mending old wounds. He's more concerned with the infestation of twisters that scheme to unleash a new evil…
…a new evil that eludes detection and festers in a forsaken place.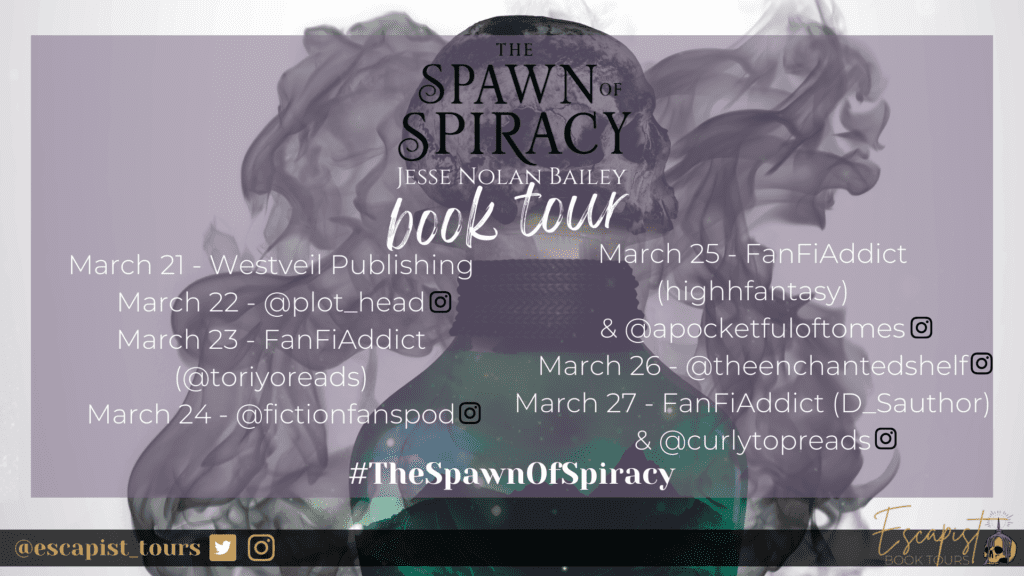 A special thank you to Jesse Nolan Bailey for sending me a complimentary paperback and Escapist Book Tours for putting this whole thing together.
Review
The Spawn of Spiracy does everything a great sequel should, and then some. Jesse Nolan Bailey upped the stakes in every possible way, the horror, the character development and the world building.
Let's start with the horror. Horror was my door into reading, as I've said before, and the Disaster of Dokojin series reminds me why. By melding horror and fantasy together as seamlessly as Cypress Hill did rock and rap, ADoD is destined to become a favorite of mine.
TSoS introduces us to a few new characters, as well as catches us up with the survivors of book one. I find this difficult to get specific about without spoilers so let's just say that it is amazing, gripping and totally believable. The trials, training, successes and failures are vivid and emotional and JNB makes you feel what they feel.
The world of ADoD is explored much further and we start to get a feel for just how ancient and big this world really is. More questions than answers, but not without some answers, deepen the lore and history, bringing to life a rich tapestry that feels real and lived in.
The Spawn of Spiracy has solidified JNB's place on my authors to watch list. A Disaster of Dokojin is hitting all the right notes with me and I cannot wait to see what Atrocities Annilasia will commit in book three, The Atrocities of Annilasia.
SIDE NOTE: I absolutley LOVE the titles and their common theme of letters. The Jealousy of Jalice, The Spawn of Spiracy, The Atrocities of Annilasia and the series name A Disaster of Dokojin. Bravo, Jesse Nolan Bailey.