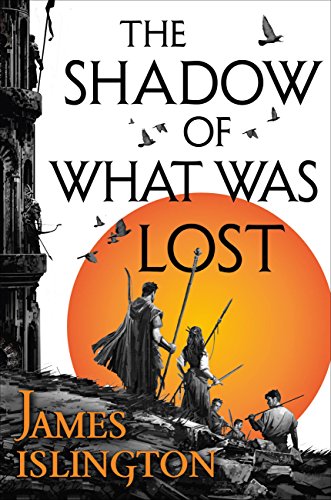 Rating: 8.5/10
Synopsis
It has been twenty years since the end of the war. The dictatorial Augurs—once thought of almost as gods—were overthrown and wiped out during the conflict, their much-feared powers mysteriously failing them. Those who had ruled under them, men and women with a lesser ability known as the Gift, avoided the Augurs' fate only by submitting themselves to the rebellion's Four Tenets. A representation of these laws is now written into the flesh of any who use the Gift, forcing those so marked into absolute obedience.
As a student of the Gifted, Davian suffers the consequences of a war fought—and lost—before he was born. Despised by most beyond the school walls, he and those around him are all but prisoners as they attempt to learn control of the Gift. Worse, as Davian struggles with his lessons, he knows that there is further to fall if he cannot pass his final tests.
But when Davian discovers he has the ability to wield the forbidden power of the Augurs, he sets into motion a chain of events that will change everything. To the north, an ancient enemy long thought defeated begins to stir. And to the west, a young man whose fate is intertwined with Davian's wakes up in the forest, covered in blood and with no memory of who he is…
Review
In my quest to read all the books I own, the next book on my list was this one. I am now wondering why I never picked it up sooner.
At first the book appeared to be following the typical 'chosen one at a magical school' pattern. It quickly became so much more than that. The story is complex; covering an array of areas across the world, four main POV characters, all with their own stories, two magic systems; Augurs and Gifted, and dealing with not only present events but events that happened thousands of years in the past that have a huge impact on the current events.
At first I had so many questions, almost too many, but the way the author gives us information as we go along quickly became one of the things I loved about this book. As questions are answered, more are asked and new secrets revealed around every corner. I was constantly theorising and guessing what was going to happen and didn't expect the story to dive as deep as it did, but I am here for all of it. While at first I was apprehensive, with a bit of trust and time everything slowly fell into place, and it was all done with no info-dumps whatsoever. It's as if you are learning things alongside the characters through their point of view, and everything is revealed just at the right time to have the most impact. This is hard thing to get right, and could have easily become convoluted and confusing. However, Islington nailed it and made this a really complex, engaging and yet still accessible fantasy story. My recommendation would be to just enjoy the book and not stress about figuring things out too early on, it will all come together.
The characters we follow; Wiir, Davian, Asha and Caeden, were all a lot of fun. I found myself really enjoying all of them pretty equally. I do think I would have liked to see the characterisation of them go a little bit further, although I did enjoy them as I said. For example, Caeden stands out by far as the most 'unique', while the other three remind me more of other characters I've read before. Which isn't a bad thing, but I found myself wanting to know more details about them and what makes them tick at some points. But it's still only book one so hey, we still have heaps of time for more depth in that area.
I liked the way the 'time travel' aspect of the magic system was handled. Normally time travel is a big turn off for me personally, (I cringed a but when it first became apparent in this book) but here it added another layer to the story, elevating it beyond the realm of many other fantasy books I've read, without messing things up at all. Overall, the magic systems were both really solid and fun.
I also quickly want to mention how much I loved the twists and turns in the story, especially the epilogue. Never has an epilogue made me want to go straight to the next book so fast before.
Overall, a really strong start to a trilogy and an impressive debut novel.