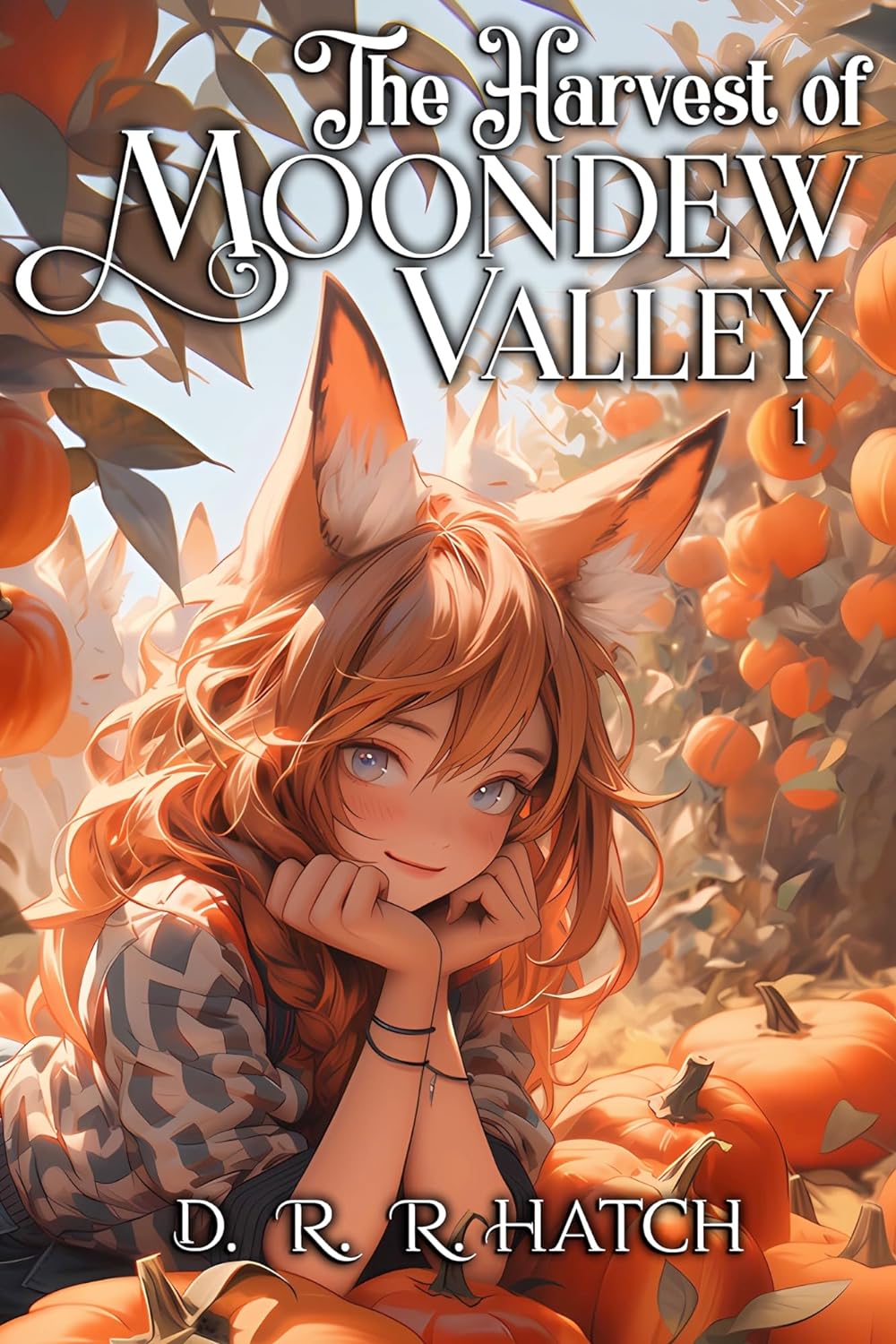 Rating: 7.5/10
Synopsis
Alden Bramblethorn's job at The Whispering Willow is wearing on him.
But it's not just that. His family is broken, and he has no living relatives. Lonely, he seeks answers from the GoldenRoot Ancestral Repository. It doesn't take long for him to strike gold.
There, he finds an ancient letter with a deed to Starshine Farm—a chance to leave everything behind, make real connections, and start over. And, besides, he's a [Level 4] Chloromancer. Plants love him. Farming can't be that difficult. Right?
Well, turns out, it can. Especially when the property was abandoned one hundred years ago. Which begs the question: Why did his ancestor, Balthazar Wildewood, leave the farm behind and disappear? The people of Twilight Haven don't know. Most are scared of the property, and don't want anything to do with it. But all that changes when Alden grabs a shovel, and starts digging away.
Pick up The Harvest of Moondew Valley: Well of Shadows today and join Alden as he uncovers the mystery of Balthazar's past, makes connections with the villagers of Twilight Haven, and embarks on a journey of self-discovery and unexpected romance.
Review
With three former stepfathers, three ex-girlfriends, a stepbrother he barely sees despite living together, no friends, and now no job, Alden has all the emotional baggage. In a desperate search for extended family, Alden obtains the deed to a farm once owned by some distant relative. It is, more or less, the standard farm game intro fleshed out a bunch.
The world of Harvest of Moondew Valley is steeped in elemental magic. Alden is a grasskin, with green hair, an affinity with plants, and can regain energy from sunlight. He's also a Chloromancer, doubling down on the plant stuff. There are also earth people, fire people, and shadow people. They co-exist but have traits and abilities related to their elements as well as different cultural practices. There are also Vespin, the fox folk, Scyllian, a kind of fish folk, and other things we only see in passing. Everything has names with familiar roots, so it's easy to keep up.
There are elemental sprites and beings all over the place, not visible or understood by most people. Most exciting, there are elemental pets! Alden is accompanied by a plant wyvern – a verdivern – and other characters have their own critters. The pets help their persons but also do their own thing.
Restoring the farm turns into a much bigger task than Alden can handle alone. He's scared to open his heart again and people in the slowly dying town have their own emotional scars. Alden's stepbrother shows up to try to repair their relationship as well. The farming itself mostly focuses on growing not-turnips and a few other random seeds Alden gets.
The only thing that doesn't work for me is the romantic storyline. There are two young women in Twilight Haven, so one of them must become Alden's romantic partner. It feels obligatory. Stats putting a numeric value on relationships and quests listing romance as a possible outcome dampen any chemistry or drama.
LitRPG elements
Everyone has health, stamina, and essence (magic points). Alden has limited Social Energy for dealing with people. People have abilities that cost stamina or essence and other passive abilities. My favorite is Alden's Thorned Barrier, where he grows spikes to defend himself like some kind of pufferfish porcupine.
There are quests to track projects and an inventory system that takes up no physical space.