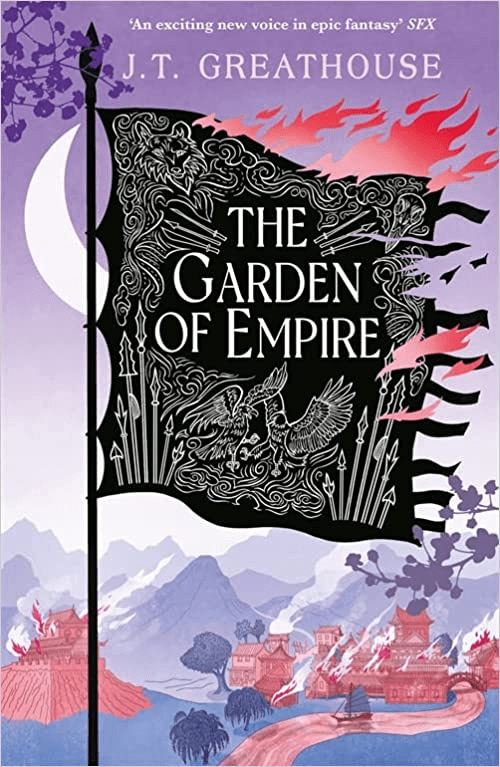 Rating: 8/10
Synopsis:
J.T. Greathouse continues his Pact and Pattern fantasy series, hailed by New York Times bestselling author Anthony Ryan as "a captivating epic of conflicted loyalties and dangerous ambition."
The boy once known as Wen Alder has become the rebel witch Foolish Cur. Schooled in both the powers that bound him to serve the emperor as well as the furious, wild magic of his mother's ancestors, he was torn between two worlds, until he realized the brutal nature of the emperor and his rule. Joining the rebellion, he soon experienced the painful sacrifices that come with defiance.
Now the emperor—covetous of all the magic he controls—has decided to take his ruthless quest for power to the gods themselves. If he succeeds, the gods will unleash a storm of death and destruction unlike any even imagined. Only Foolish Cur has the skills and strength to stave off such a nightmare.
While Foolish Cur fights the Empire in Nayen, others wage their own rebellions. A successful tutor opens a school to preserve his own dying culture while a warrior of the plains discovers powers long thought lost. And a servant of the empire begins to question the violence that threatens to engulf them all…
Praise for The Hand of the Sun King:
"An original fantasy filled with magic and culture." — New York Times bestselling author Kevin J. Anderson
"An outstanding debut novel with … twists that will keep you reading late into the night." — Michael Mammay, author of the Planetside series
Review
The Garden of Empire is a great novel, it's quite the novel indeed. It mixes first and third person very well, creating an overall arching story of perhaps an Empire that is going to fall. Specifically, the Siennese Empire is basically just a disguise for the Emperor to shield his true purpose of enmity with the Gods that we have here. Many characters from the previous novel come back and have some great entry points. Especially as we get to see more of Koro Ha, I feel that he really is the star of the novel.
The novel does have excellent descriptions, showcasing a lot of its Asian influence. I really like that a lot. It shows the rebellious powers that hate the Siennese and what they do to combat it. I think the novel did have some issues when it came to pacing as it tried sometimes in my opinion to showcase a lot of events, which isn't bad and they are necessary to the novel. But some parts could have been trimmed down in my opinion. Nothing too note-worthy, but just felt like wanting to point out that. Then again, I disliked Hissing Cat A LOT!
That being said, I think Foolish Cur did take a step back during the novel, though it did kind of limit his character, I suppose that was a good decision. He's not a thief/roguish character but more of a man trying to figure out his own legacy while having to deal with an uncle that dislikes him and many other characters that don't trust him for the time being. The characters are the most vital point in this book, and J.T does a brilliant job of showcasing these characters. Honestly, it's a great sequel, and I really recommend it!