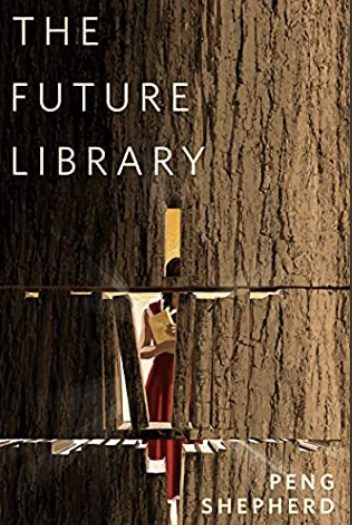 Rating: 10/10
Synopsis
More than a hundred years from now, an arborist fighting to save the last remaining forest on Earth discovers a secret about the trees — one that changes not only her life, but also the fate of our world.
The novelette is inspired by the real-life "Future Library," a long-term environmental and literary public art project currently underway in the Norwegian wilderness.
Review
After reading The Cartographers earlier this year and absolutely adoring it, I decided to try Peng Shepherd's other books, The Future Library, and The Book of M.
The Future Library is a tender, soulful novelette that will touch your heart and stir your mind.
It tells the story of Ingrid, an arborist who lives on a future Earth where trees are almost gone. She falls in love, shares her passions, and discovers a secret that could change her world — a secret that could change the world for everyone.
Ingrid is likeable, relatable, and believable. She'll make you laugh, cry, and everything in between. She's sensitive, self aware, and alert to love. In a few short pages, I felt as though I'd lived a lifetime with her. Ingrid's story is one that stayed with me long after I'd finished reading it.
The marvel of this book is in how it so brilliantly incites your feelings. Just like a tree that buries its roots below the surface, The Future Library will reach down and draw up your emotions, and in the process, you'll see it grow into something magical. It'll root itself in your heart, and blossom in your imagination. The experience of reading it is truly remarkable.
There's an intrigue about the way The Future Library is written which will draw you in right from page one. It's impossible to fight it. This is one of those stories that you can't stop reading until it's done because you're itching to know what's coming next. The conclusion, and the secret of the book itself, are very satisfying, and they make all the build up and mystery feel worthwhile.
The Future Library is the perfect title, because in a lot of ways, the book mirrors the 'library' itself. On the surface, it's sensational. But when you slice it open and peer inside, what you find is surprising, hopeful, prophetic, important, and emotive. Once you open it up, you won't want to stop. It may only be short, but it's definitely worthy of preservation. It's an experiential, expertly crafted story that deserves pride of place in any library. I loved it.

Next stop, The Book of M…