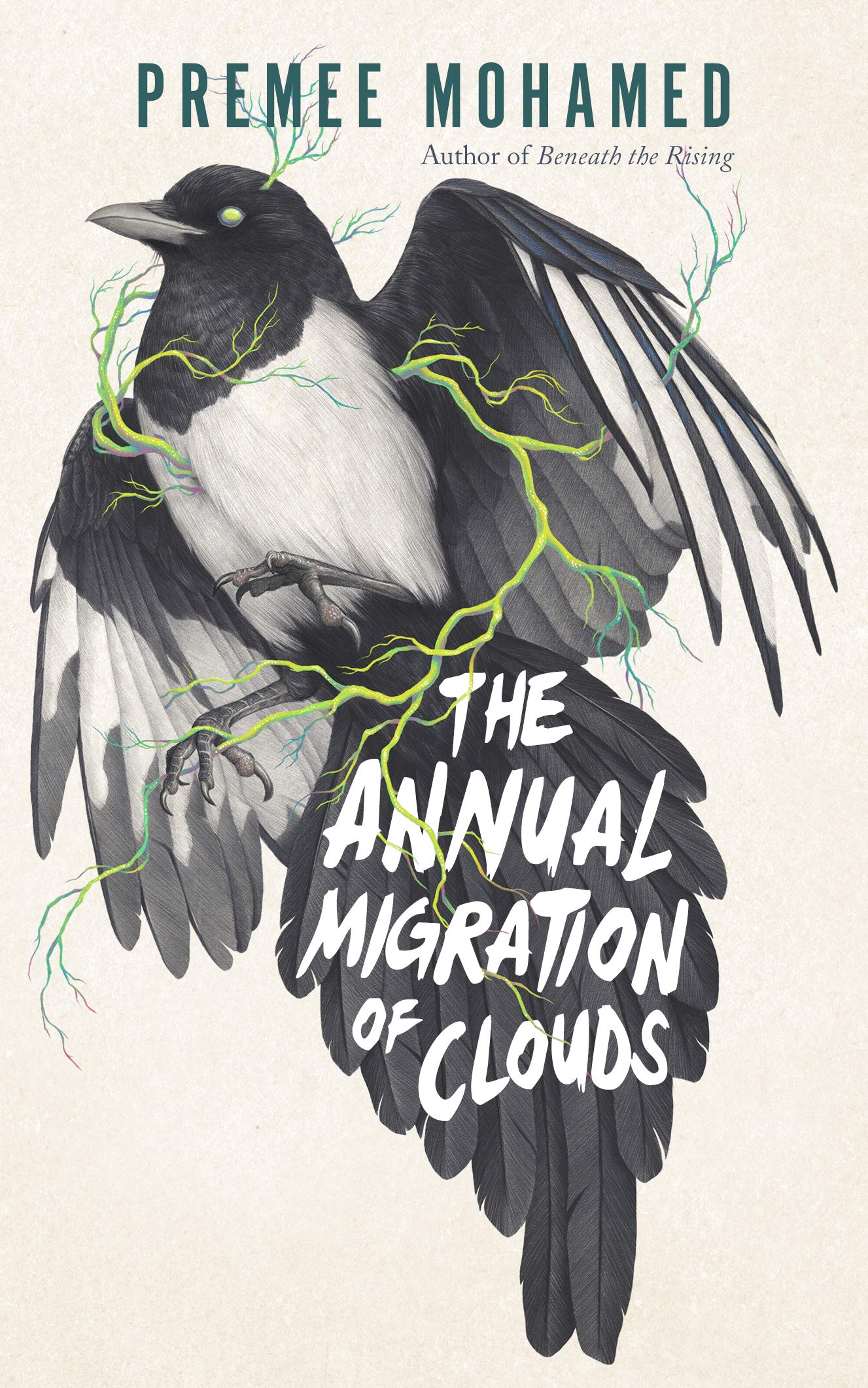 Rating: 8/10
Summary:
In post-climate disaster Alberta, a woman infected with a mysterious parasite must choose whether to pursue a rare opportunity far from home or stay and help rebuild her community.

The world is nothing like it once was: climate disasters have wracked the continent, causing food shortages, ending industry, and leaving little behind. Then came Cad, mysterious mind-altering fungi that invade the bodies of the now scattered citizenry. Reid, a young woman who carries this parasite, has been given a chance to get away – to move to one of the last remnants of pre-disaster society – but she can't bring herself to abandon her mother and the community that relies on her.

When she's offered a coveted place on a dangerous and profitable mission, she jumps at the opportunity to set her family up for life, but how can Reid ask people to put their trust in her when she can't even trust her own mind?
Review:
Much to my own detriment, this was my first experience reading Premee Mohamed's work ever though I have been super interested in reading Beneath The Rising, but I thought this 168 page novella will give me a taste of what to expect.
The story is one of perseverance, of following your desires in the face of those who want to oppress you, of exploring new opportunities. A small town girl, Reid, is given an opportunity to follow her dreams, but doing so means leaving her friends and family behind. When electricity is a thing from the 'before' and everyone in town plays a vital role to the survival of the self-sustaining town, which path would you choose?
During our time with Reid, we discover the symptoms of this disease known as 'Cad' and here is where the book shines. The disease evolves in the book to become it's own character, is it really just cells, or is it something more sentient and possibly sinister. I really loved this concept and how the stigma around it came to be and how it's effected different people in different ways. It definitely scored high on the originality and execution within this small package. The natural way that this 'pandemic' comes about and the way it could possibly manipulate someone's wants and desires was very engrossing to me.
The setting and world here is also intriguing. There are moments in this book that feel vivid and rich, but also in this post-apolcalyptic-pandemic world. You can also feel the soot and dirt in your mouth as you walk through the characters and the setting lifts you off the page. I felt Reid's conflict and dedication was 'real' and the way she handles it, by taking a chance to do something selfless to show those how much you love them, though the display falls on deaf ears.
Mohamed weaves us through an lush and ominous character-driven tale of life in a ravaged world, where we examine the oft-overlooked consequences to 'following your dreams' and rising above those who may doubt you. I can't wait to read more of this author's work.