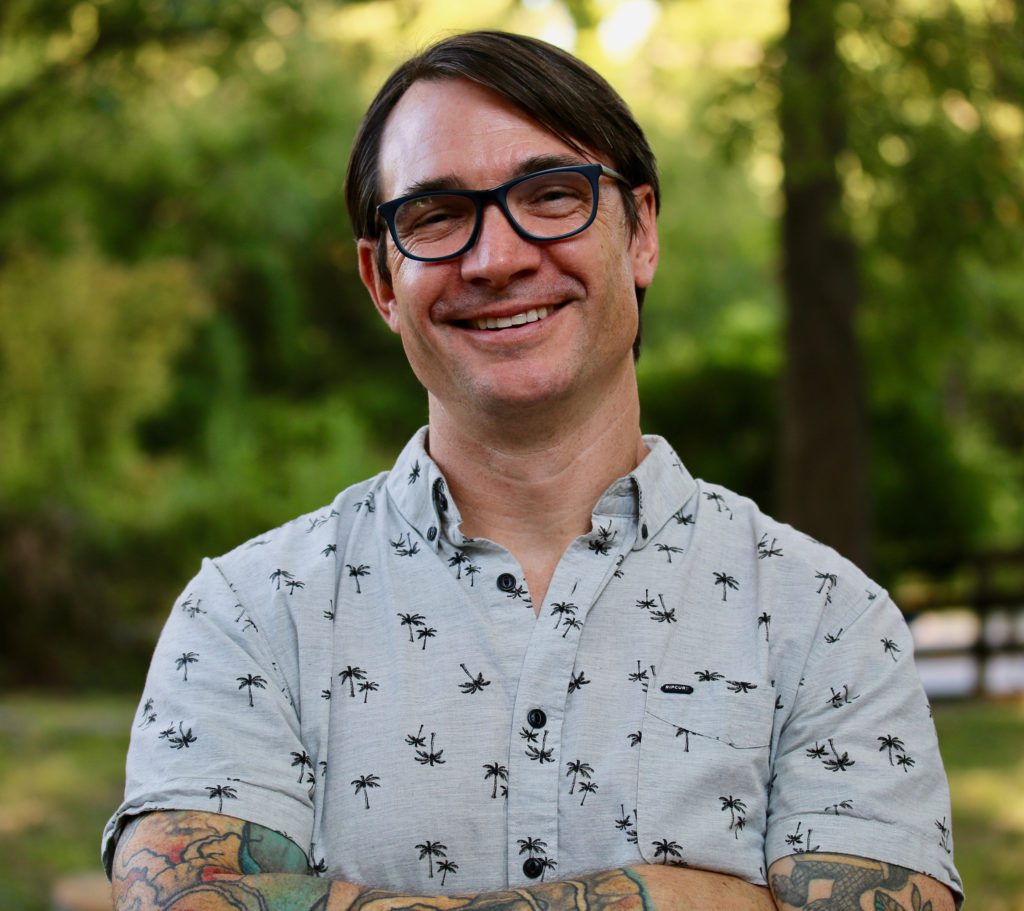 File Under: Science Fiction[ Bloom of God | Patton you on the back | Eels Aplenty | Some Aliens Just Suck ]
Being a science fiction fan, the landscape of books out there could look fairly similar and synopsis oftentimes doesn't do the book justice. The books that really shine are the ones that manipulate the root notes of science fiction to create a lush, exciting, engaging, and all around fun composition. Stringers is one of those books.
Stringers was high on my anticipated list after reading Chris Panatier's debut The Phlebotomist. The first things I read about this book was a mention of space opera, Hitchhikers Guide, a jar of pickles, Becky Chambers, alien bounty hunters, and mating habits of Brazilian bark lice. If that isn't a collection of wtf items that triggers your 'must read' senses then check you pulse.
After i finished reading the book, the thing that surprised me the most was the aspect of the 'dredge' – a coffin shaped device used to mind-map shapes into images, and layering of afterimages that reaches past 'priors' memories. The creativity and execution of this layer of consciousness, thoughts, reincarnation, and the 'oblivion fray' amongst this semi-silly frame really puts this into a deeper read than the goofy-humor the synopsis may lead you to believe.
All in all Stringers is a unique multi-layered space-opera-adventure-romp sprinkled with top-tier self aware humor. A great selection to beat the reading slump and definitely one that will get readers talking. There's so much more i can say about this categorically nebulous read, but I digress. On with the interview!
Thanks so much to Chris for taking the time to answer some questions for me.
Interview:
Between all of the facts and blood-related information contained in The Phlebotomist and now we get a hefty dose of bug-f*ckery in Stringers. Do you approach your writing process with the amount of research in mind?
Thanks for having me! Research sort of comes naturally as I get into a project. The need will arise or I'll simply be curious and end up on a Google journey. If anything, research becomes problematic because I want to include everything I've just learned. Sometimes I'll drop some notes at the front of my manuscript with a notation that says "CHRIS: FIND A WAY TO USE THIS". Most of it ends up getting cut.
Does the research ever become too overbearing, or do you feel that in order to write a book on something, it's an obligation?
If you want to write anything that is even remotely based on a subject you don't understand, you not only shoot yourself in the foot, but probably in the hands and face if you eschew research. So, while it's not an obligation, it's absolutely a necessity. Research is a bell curve. You go from knowing nothing, to knowing a lot more than you need, to whittling it back down to the bits that get you where you need to go. I've found that no research is wasted. You'll call on it eventually, whether it be another book, short story, or Pictionary.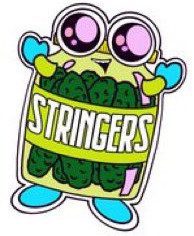 It totally perks my interest when i hear Stringers described as "a heartfelt sci-fi vehicle for potty jokes." The humor and situational comedy here is really great. I read in one of your previous interviews that there were inspirations for this from Hithchikers Guide to (one of my favorite reads) Hollow Kingdom by Kira Jane Buxton. Do you find levity in the stories you write (or even read) sparks a stronger connection with the characters as opposed to a more darker and serious tone?
We could spend a lot of time in a deep discussion about what, exactly, it is that humor does. I think human beings are prewired for comedy and finding that expression is just as important to our healthy wellbeing as making sure we give ourselves room to feel anger, despair, sadness, and joy. I do believe that characters who can experience humor fully will connect with readers because there's a wider emotional spectrum. Kira Jane Buxton uses humor to great effect even in the most dire of scenarios. Humor serves us. It helps us survive when things look darkest. It certainly did for Ben and Patton. 
The Humor, the hard sci-fi, the physiology of the brain, the spaceship technology. Where do you feel the ideas for those things came from and how did you map them out during the writing process?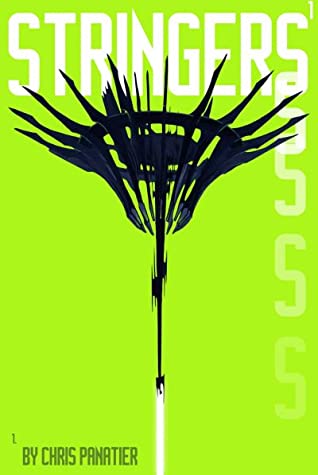 Fun question! Usually my ideas are a single concept that I build out from. The Phlebotomist was me going, "What if throughout all time, the absolute richest people were not just bloodsuckers, but *actual vampires*?" For Stringers it was, "Hey what if you just had all this weird knowledge in your head? How would you explain that?" Both books bloomed from a single, central idea.
As for the process, most of my writing is like water coloring in thin washes. The shape changes, lines harden, little runnels of color go places you didn't expect. Ah, analogies.
My writing process feels less like drafting and more like "development". In other words, I get a basic story down and then run back over it again and again, focusing, sharpening, reinventing. I try to make every element of the story the most "that thing" that it can be. Everything I do is geared at turning each dial to "10". That goes for naming things, worldbuild, spaceships, languages, conceits, and even jokes. An example: I remember in the final revision before Stringers went to print, Ben's brain calls him an "asshole". I looked at that word and thought it was too plain. Most readers would just glaze over it. I found another word, this time with the help of my wife, who suggested "dick knuckle". Talk about upgrading. So that's an example of taking things to the next level. I tried to "dick knuckle" every element of the whole story.
The Footnotes. Who finally drew the line with the usage or inclusion/exclusion on the amount or punchlines in the footnotes?
Footnotes are a hot topic. Very controversial. I knew this going in. Nevertheless, the only way to really convey the battle that Ben had with his own brain was to have it chirping at him from the footnotes. I experimented with putting that stuff in-line, in parentheses, in a different font, and it just failed. Footnotes were it. And in the end, they served the story. They aren't some unnecessary feature I wanted to use to be annoying to readers. There's a lot going on in those footnotes, some of it very important to arc of Ben. Moreover, they served almost like comedic timing for some of the jokes and gags.
There are also so many awesome ideas packed in here about the mind, thoughts, mass, pipes, and air pressure, and the theory of reincarnation. There's also a mention of a real scientist from the 1920s. I'm always curious and awed when authors mix fact with fiction. Bizarre question – Do you subscribe to the notions of the different levels of consciousness or theories of something 'more' out there?
Thank you! What I subscribe to is the idea that we know incredibly little about our universe and that each new finding should be met with the curiosity and enthusiasm of a child who sees bubbles for the first time. The more we learn about our world from an astrophysical and cosmological perspective, the more I go "holy shit" this goes way deeper than any of us thought. It was that sort of attitude that allowed me to try and build some audacious concepts. One of the characters, when explaining the Oblivion Fray (raw matter of consciousness) quips that "It's all matter these days." And that's kind of true if you follow physics stuff (a technical term). And look, I am—ahem—NOT an expert on astrophysics. But I've processed enough to know I can steal some real-wolrd ideas, inject them with imagination steroids, and maybe get a fun sci-fi concept out of it that sounds marginally plausible. But to answer your question, I do think consciousness is way bigger than we currently know it to be.
"Don't let happy myths about trial and redemption cloud the reality of the way things are. The universe is life and death. Everything else is a nudge in one direction or the other. In the end, we only have ourselves."
Do you think (when we finally do communicate) aliens will comprehend and adopt our sense of 'snarkiness' through absorbing our 'media', or will it need to be learned through human interaction?
Well, for better or for worse, aliens are probably going to learn about us through our media long before they meet us. We've been projecting it into space at the speed of light for over 100 years. Contact illustrated that pretty clearly with the aliens shooting back video of Hitler that we'd passively transmitted into the cosmos.
I would think that any alien species sophisticated enough to *understand* our language would be able to digest our snarkiness. Babies are basically aliens and they learn snarkiness pretty quick. Only took my daughter about seven years. Aliens with spaceship-level technology are likely to get there even quicker than she was. The tougher question is will we be able to stop them from being so snarky, and if my kiddo is any indication, the answer is a hard "NO".
If you could hop in a dredge (with no risk) and experience someone else's memories – of your choosing- who would you possibly choose?
That's a good question but I'm going to punt. The idea of seeing someone else's memories is so utterly repulsive to me (as it becomes for Ben, even though he has no choice). It's the most private thing someone has. More private even than their current thoughts or secrets. Memories are sacrosanct. I wouldn't ever want to be party to something that the person didn't purposefully share. I wanted the dredge to be a terrifying thing and it is in a lot of ways. I surprised myself by how much I hated what it did.
If Stringers was given an official soundtrack, what are some tracks that would be included?
Now you've done it! Got me on the subject of music. Wow. My answers would be different depending on the day, gotta tell you. Clearly, Patton is a fan of any Metallica that is Black Album or earlier, so we'd do Enter Sandman for Patton (he belts out the chorus in the book). Other bands would have to be the ones that write audacious music. A few of those are: Vektor, Spirit Adrift, Hail Spirit Noir, Beneath the Buried and Me, Mastodon, Ghost, Crypta, Borknagar. That's a lot of metal. How about some Agnes Obel for floating in space music, and some tender Kishi Bashi and Jonathan Hultén for The Instrument Maker chapters.
Do you ever find the need to illustrate or create portraits of any of your characters?
I don't. As with the rest of the story, my characters begin to take shape as their motives become clear. They begin very two dimensionally and grow up with the rest of the story. I usually don't know who my characters truly are until I've finished the first draft. Diving into that initial revision is when they really come to life.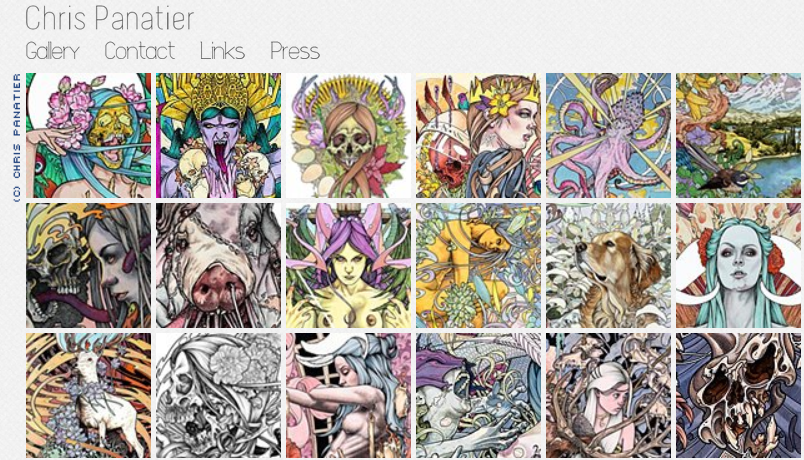 What's a recent read that you would recommend?
Murderbot series by Martha Wells, Mercury Rising by R.W.W. Greene (out in May), and the Ambergris trilogy by Jeff Vandermeer.
What's next for you?
Working on this super crazy dark fantasy. It's not a retelling, but the best way I can communicate the tone and idea is Black Metal Wizard of Oz.
These were great questions. Thank you for having me!
Order from Interabang Books in Dallas!
Instagram: @angryrobotbooks | @chrispanatier
Twitter: @angryrobotbooks | @chrisjpanatier
TikTok: @angryrobotbooks |chrispanatier
Chris Panatier: Chris Panatier lives in Dallas, Texas, with his wife, daughter, and a fluctuating herd of animals resembling dogs (one is almost certainly a goat). He writes short stories and novels, "plays" the drums, and draws album covers for metal bands. Chris's debut novel, The Phlebotomist, was on the "Recommended Reading" list for Bram Stoker Award 2020. Plays himself on twitter @chrisjpanatier.