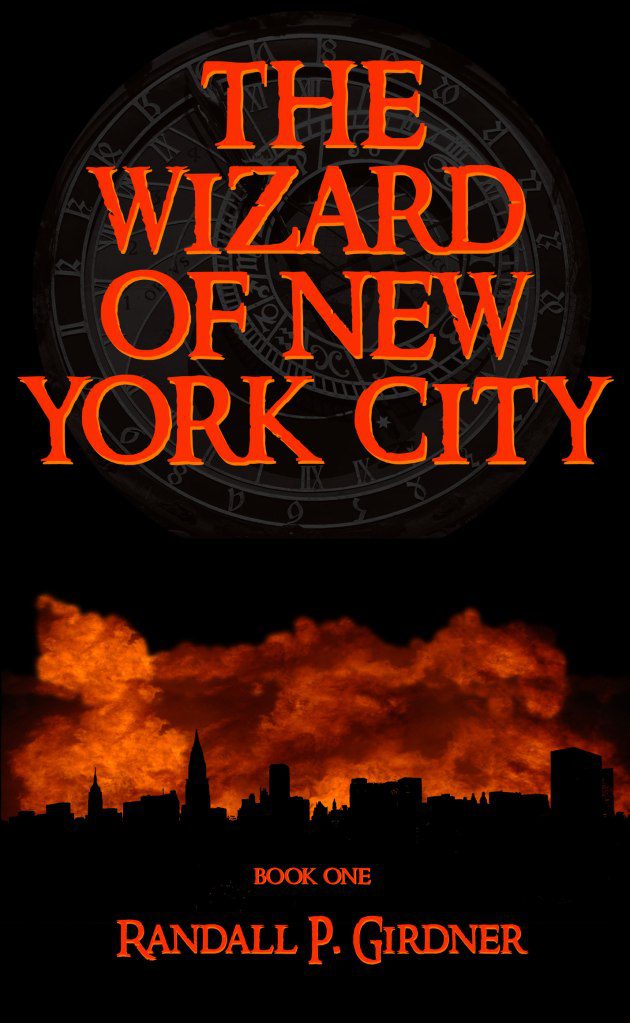 ---
Hello everyone and welcome to our latest guest post for the 7th annual Self Published Fantasy Blog Off! I have been working on reaching out to each of the authors who have landed in our batch of books for the competition to see if they would be interested in being interviewed or contributing a guest article in an attempt to drum up a little extra excitement for their book and (hopefully) get to know them a bit better. And now, we are joined today by Randall P. Girdner who talks a bit about his road to writing fantasy!
If you want to check out the rest of our SPFBO coverage, be sure to check our SPFBO 7 landing page here. On to the article!
---
When I was asked to create a guest post for SPFBO 7, I was trepidatious. Why? For the exact same reason I was scared to go into the comic shops when I was younger. I was venturing into a world where some people knew a LOT more than I did about a particular subject. I was an outsider; lurking at the fringes of a place where it didn't feel like I belonged. Quite frankly, I wasn't sure I was worthy enough to contribute.
Let me explain…
I was raised in a small town in northeastern Oklahoma. There were not a lot of outlets for being a creative person where I grew up. My father was a truck driver and my mother was a secretary. We had a one screen movie theater in my town and most of my family would go to the horse races on the weekend to gamble away their wages.
There are two things that helped me see that there was more to this world than what I was experiencing. One was MTV and the other was comics.
When you grow up in Oklahoma, your world is small. MY world was small. There wasn't a lot of upward mobility there and no one had much ambition. But my ambition skyrocketed in 1981 when MTV came to town. You see, MTV was a fledgling network that couldn't really break into the larger cable markets in big cities. So, their strategy was to get involved in smaller markets. My small town in Oklahoma was one of those places and we had MTV from day one.
Seeing Boy George and Kajagoogoo and U2 and Twisted Sister really opened up my world to possibilities. By watching copious amounts of MTV, I was able to see that there was a whole world out there that was bigger than the one in which I lived.
But that was only a part of who I was.
I also grew up on a steady diet of comic books when I was a little kid. My only outlet for comics was a convenience store in the center of town called Mr. O's. I knew that new comics came out every Monday there. They came with the magazines. And I also knew that my mother (bless her heart) would give me three dollars a week for comics. At the time, comics were 75 cents each, so that meant I could get four comics every Monday. It was always a stressful experience when more than four good comics arrived, and there were many days that I spent in negotiation with my mother to give me that extra fifty cents for a "Fantastic Four" annual or that special, double-sized issue of "Superman."
Comics opened up my world. They inspired my imagination and made me think about science fiction and fantasy in ways that I had never seen before. I loved it. But while I was reading, comics slowly started to go to the direct market, which meant that the good ones ("The New Teen Titans", "The Legion of Super-Heroes") would only appear in comic shops. So, once every couple of months, my mom would take a trip to Tulsa to see her sister, and I could always convince her to stop by the comic shop so I could buy a few of these books.
The comic shop was an intimidating place. I thought I knew a lot about super-heroes, but these guys knew a lot more than I did. As a teenager, I would walk in and they would be having an in-depth conversation about things that I knew about but had never talked about. They knew the ins-and-outs of comics. They knew the writers. They knew the artists. They had arcane knowledge of the history of these characters.
But even more interesting was the fact that they knew about other things that I had never heard of. I knew what Star Trek was, but I didn't realize the fandom that surrounded it. And fantasy? There were all kinds of books on their shelves that had the most amazing covers and seemed so utterly intriguing, but it was impenetrable for me, because I didn't know where to begin.
And there was no way that I was going to ask any of the guys at the counter. As sad as it is, the guys who ran this comic shop were the equivalent of Comic Book Guy from The Simpsons. If you were to ask a stupid question, you would be mocked and/or ignored.
It was intimidating.
Needless to say, it did not stop me from collecting. I kept collecting comics until I could no longer afford it, and reading those comics inspired my imagination.
But fantasy novels? I never went near them. I just didn't know where to even begin.
But that didn't stop me from being interested in them. For years, I would spin story ideas around in my head, trying to think of a way to tell a fantasy story in a way that wouldn't embarrass me. And then, one day, the inspiration came and I decided to write one.
I had been writing for a while at that point, and considering I like to genre hop, I thought it would be fun to take what I perceived to be the central tenets of fantasy and turn them on their ear. I was, by no means, breaking new ground, but I was having fun. Writing The Wizard of New York City was an attempt for me to break into a genre that passed me by when I was a kid; a genre that I was too shy to get involved with because I was intimidated by the gatekeepers.
The glory of writing it was that it rekindled that feeling I had when I was younger; that feeling of infinite possibilities, that the world was limitless, that all it took was a bit of imagination to really open up the world for me.
So, it's been fun to make this attempt to write something in the fantasy genre. Hopefully, that joy translates onto the page. And though I don't expect to win any prizes for what I've written, I certainly hope that the people who live in this world welcome me into its gates. After forty years of being too intimidated to join the ranks, perhaps it's time that I do.
---
About the Author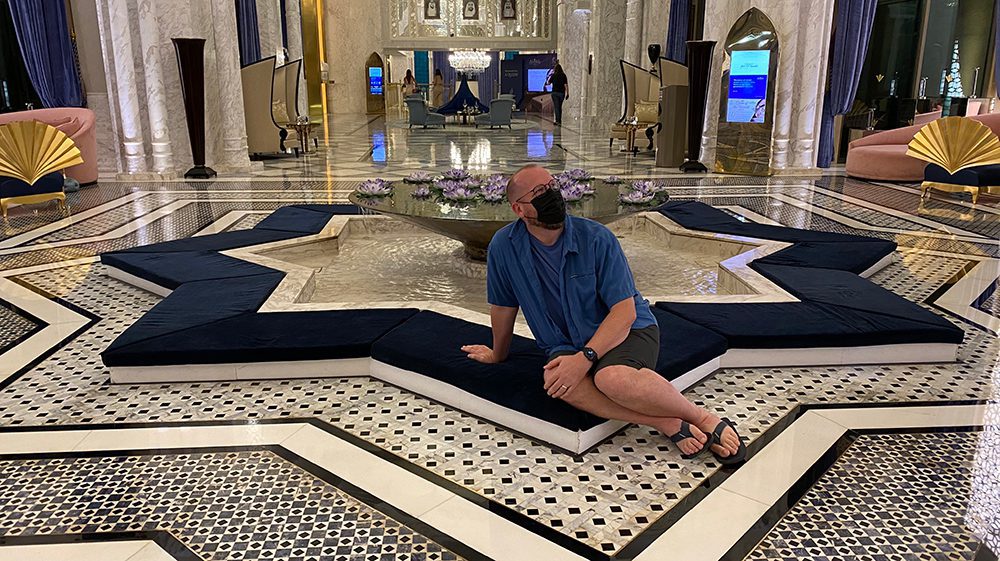 ---
Raised by wild chimps on a rural Oklahoma drive-thru safari, Randall P. Girdner survived his youth with the help of comics, movies, books, and television. Since then, he has continued to write and draw. He has been a teacher since 1995 and has taught middle and high school students around the world. His adventures have led him and his family to extended stints in Tahlequah, Scottsdale, Vancouver, Toronto, Shanghai, Dhaka, Accra, and, currently, Abu Dhabi.
His biggest achievement is his middle grade novel, entitled, "Mr. Ping's Almanac of the Twisted & Weird presents Boyd McCloyd and the Perpetual Motion Machine". This award-winning* series of books follows the infamous Boyd McCloyd, his sister Cindy, a yeti, and a talking crocodile as they run Acclimated Spooks, Light & Power and produce yearly editions of Mr. Ping's Almanac of the Twisted & Weird. It is the series that Randall writes to this day.
Randall writes plays, draws comics, and inspires students (mainly by yelling at them for little or no reason at all). He is still abroad with his wife and two lovely daughters, still teaching, and still creating, and hopes to continue to do so for many years to come.
Website: www.gracelandwest.com
Twitter: @randallpgirdner
Instagram: @ gracelandwest (Home of the world famous Maurice the Beaver comics!)
The Wizard of New York City on Amazon
---