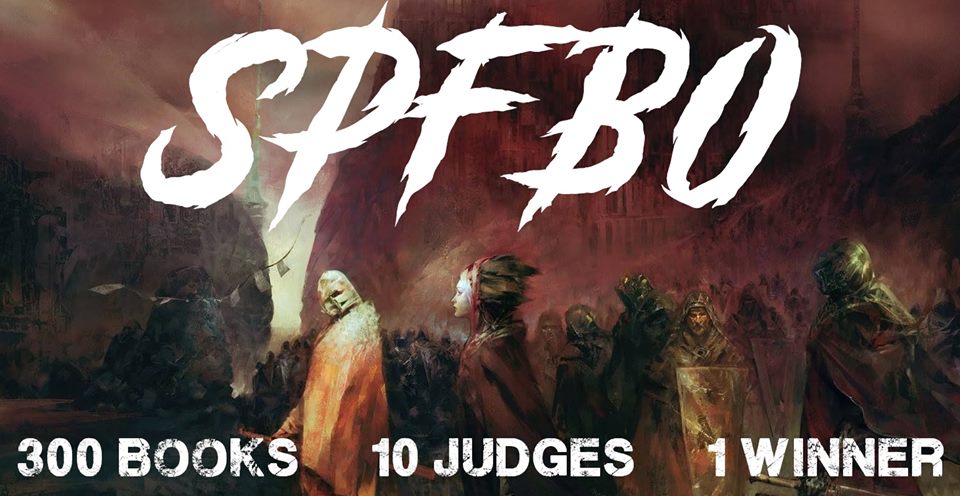 ---
Hello everyone and welcome to our latest author interview for the 7th annual Self Published Fantasy Blog Off! I've been working on reaching out to each of the authors who have landed in our batch of books for the competition to see if they would be interested in being interviewed or contributing a guest article in an attempt to drum up a little extra excitement for their book and (hopefully) get to know them a bit better.

Today, we are joined by the author of Waking the Witch, W.V. Fitz-Simon!
---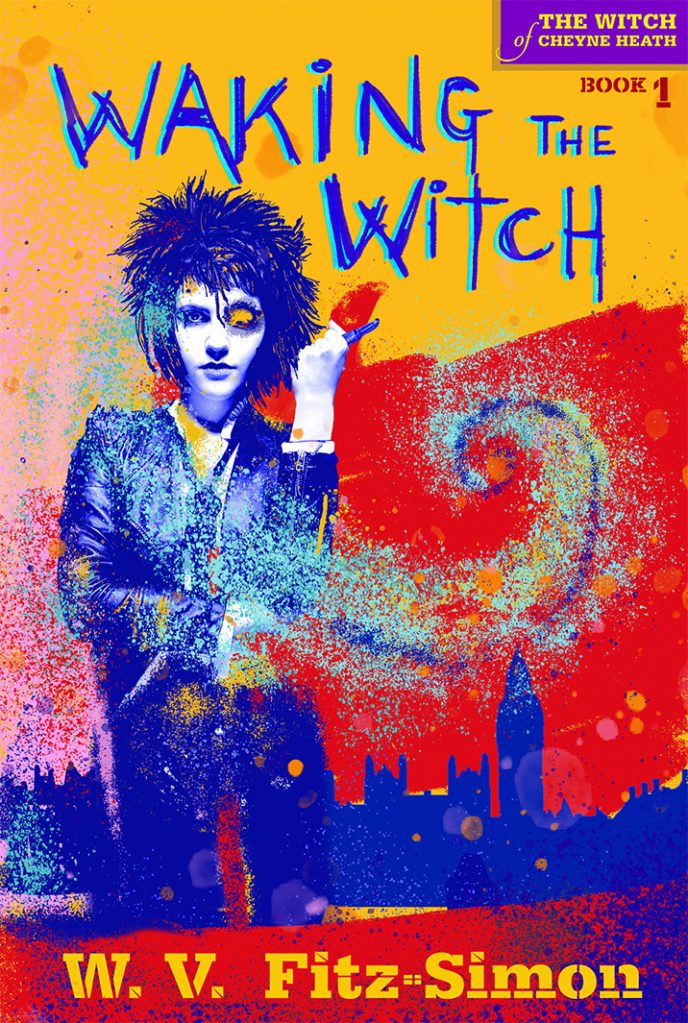 ---
Thank you so much for joining us for this short Q&A! Before we get going, please tell us a bit about yourself.
I was born in the UK and grew up in London and in São Paolo, Brazil, but wanted to pursue a career in film and tv, so I moved to New York to get my bachelor's degree at NYU, fell in love with the US and stayed. I worked in the industry for ten years, but I found it too stressful, so I quit my job and trained to be a yoga teacher. This was in the nineties, right before the big yoga boom, and it was easy to get teaching jobs then, so I was able to get established in my new career fairly quickly.
When I first met my husband, we connected through our love for science fiction and fantasy. We both love Star Trek and Doctor Who, and had read a lot of genre fiction, but not all the same writers, so we had a lot to talk about. Through him I got involved in gaming. I've been playing World of Warcraft for a few years now thanks to him, and we play a lot of board games together and go to Gen Con, the big gaming convention in Indianapolis, every year, which ended up being the spark for me to start writing again. We've been together for eleven years and divide our time between New York City and Maine.
I want to start things off by asking: what is a great book that you've read recently and why should we give it a go?
I'm working my way through the Murderbot Diaries series by Martha Wells. They're a fabulous combination of an exciting read and a really great main character. They're written from the perspective of an agendered nonhuman entity, and Wells manages to make them more human than the characters around them. Most of the books are novellas, so they're these snackable treats, and, like all good treats, you can't consume just one.
Do you have any hobbies or interests outside of reading/writing? Do you care to elaborate?
I'm an avid knitter. I picked it up several years ago when my husband and I went to Gen Con. The con has a "spouse's track" with lots of arts and crafts sessions. I took a class in it and became obsessed.
Tell us about your road to writing. What made you want to become an author?
I wanted to be a writer in high school, but had neither the confidence to pursue it nor the encouragement. I specialized in screenwriting in college, and had always wanted to work as a writer, but when I was in film and tv, I used the writing as an escape from the stress. I worked on a number of projects, including a script with my father, which we completed just before he passed away from cancer when I was in my twenties. Once I was out of that environment, I had no motivation to write fiction anymore, and I shifted to writing nonfiction as part of my job as a yoga and Alexander Technique teacher. It wasn't until I attended the Gen Con Writer's Symposium for the first time that I thought I would give writing fiction another go, and I fell in love with it. Five years later, I've published four novels and have a fifth underway.
Writing is a hard and lonely affair in the best of circumstances, but it can be even more so as a self-published author. How do you achieve a good work/life/writing balance?
I really love both my jobs, writer and yoga/Alexander Technique teacher, and they go together really well, one being physical and the other mental, and both being creative in their own way. I've been practicing yoga for almost thirty years, and teaching it for over twenty, so I understand the value of practice, and of rest and recuperation. I try to include three habits in every day: yoga or another physical practice, writing, and reading for pleasure. I might not be able to do all three things every day, but if I can get two out of three, it usually keeps me in good mental shape.
Is this your first book? If so, what lessons have you learned from writing it? If not, what lessons did you learn from writing earlier books that you brought into this one?
Waking the Witch is the third book I wrote, but the first one I published. The very first book I wrote I never finished. The second was about the main character of Waking the Witch, but when she's in her seventies. It wasn't until I finished the first draft of that book that I realized the character's story started when she was thirty, so I put it to one side and wrote Waking the Witch. I've learned two big lessons from my process that these projects taught me.
The first is take care of the details and the big picture will take care of itself. I'm a combination of an outliner and a discovery writer. I like to have the big picture sketched out, but I can only take that so far, then I have to get into the characters, the locations, and the story. I have a very different perspective when I'm writing scenes than when I'm planning. The planning is necessary to not go astray, but I don't really understand a story until I'm inside it.
The second big lesson is to finish things. When you finish the last chapter and write "The End," something changes in your mind. The story is complete, and you can look at it differently. It's much easier to revise a finished piece than one that's in progress.
Do you usually write to background noise, music, etc. or do you prefer silence?
If I'm starting a story, or introducing a new character or situation, I like silence, but once I'm into it, I like to work to music, especially when I'm in the middle of the story and I have to make life really miserable for my characters. It helps me be mean to them. I have all sorts of different playlists for different stories and for different parts of the story. And then sometimes I listen to the same song on repeat for hours. I listened to "Bela Lugosi's Dead" by Bauhaus for a week straight for one book.
Is this your first time entering SPFBO? Why did you decide to enter this book?
It is the first time. I stumbled across SPFBO several years ago before I started writing and thought it was a really great idea just as a reader. And then, when I finally had something to submit, I jumped at the chance.
What made you want to write in the fantasy genre? Do you write (or plan to write) in any other genres?
I love reading science fiction as well as fantasy, but I don't think I have the mental rigor necessary to do that kind of granular world building. I have a parallel worlds story in mind, and I've always wanted to do a big space opera like Dune, but I know they would end up being more science fantasy. I don't mean to imply that mental rigor isn't necessary in fantasy – you need it in spades if you're going to write a convincing magic system or secondary world – but starting with actual science and extrapolating outwards from there doesn't quite fit with the way my mind works.
There are so many roads to releasing a book these days (which is wonderful!). Why did you decide to self-publish?
I decided to self-publish because I like to get involved with every part of the process. About a decade ago I self-published two yoga books, now out of print, and I really enjoyed it, so I was excited to go the same route with my fiction.
Are there any advantages or disadvantages to self-publishing rather than going the route of the traditional or independent presses?
The advantage is that there's no one to tell you that you can't do something. The disadvantage is you have to do it all yourself, so it's a huge amount of work, especially if you want to be financially successful.
What is one thing that you love about the current state of fantasy and what is one thing that you wish you saw more of?
I really love the diversity that's coming in. I'm queer and would have loved to see myself represented in the science fiction and fantasy stories I read as a kid. I just read a great traditionally published book called The Unspoken Name. The author is queer, and the main character is as well. She falls for another woman, and it's no big deal. I loved that.
In traditional publishing, I wish there was better attention paid to story. Increasingly, I pick up a current traditionally published book and the characters are fun, the world is interesting, but the story isn't there. I used to be very serious about reading every book to the end. Now I find myself losing interest halfway through in books that are being highly promoted because the story loses steam.
Who are your favorite current writers and who are your greatest influences?
My favorite writers are Ty Franck and Daniel Abraham who write the Expanse books as James S. A. Corey. Their ability to balance intricate and engaging storylines with complex world-building and amazing characters is so inspiring. Clare North, who wrote The First Fifteen Lives of Harry August has an imagination I just want to crawl inside. Robert Jackson Bennett who wrote the Divine Cities trilogy is another one with a great imagination and a real gift for storytelling.
My greatest influences, neither of whom I think I will ever approach in skill, are Terry Pratchett and Angela Carter: Terry Pratchett for his ability to balance fantasy, humor, and emotional depth, and Angela Carter for her ability balance fantastical storytelling with literary prowess.
What do you think characterizes your writing style?
It wasn't intentional, but looking back over the books I've written, I would say I write fantasy page-turners driven by the emotional lives of characters at odds with their environment.
Are you a plotter or a pantser?
I'm a combination of both. My dream is always to have a book plotted out in every minute detail before I write it, but after a certain point, I have to put the outline to one side and get to writing.
What are your favorite types of characters?
I like characters who forge their own paths, but are willing to learn from others and make emotional connections along the way.
How much of yourself do you write into your stories?
Both a lot and not very much. Sometimes I'll work in elements of my lived experience into my books, but rarely anything concrete. You couldn't point to any character and say, "that's Witold's mother," or "that's the place he grew up." On the other hand, if you know me and you read one of my books, I think you wouldn't be surprised to learn that I'd written it.
For those who haven't read Waking the Witch, give us the elevator pitch.
While I was planning the book I told myself: "Absolutely Fabulous meets Buffy the Vampire Slayer."
Describe your book in 3 adjectives.
Fast-paced, imaginative, and FABULOUS, darling. (All caps intentional.)
What do you think is the overarching theme?
Embracing who you are without shame.
Were there any specific challenges with writing Waking the Witch? Or, did you find anything to be easier?
The biggest challenge was finding the right voice and tone for the book: fun, but still with emotional weight behind it.
If you had to do so in just one or two sentences, how would you describe the plot of Waking the Witch?
A reluctant witch must embrace her heritage and reconcile with her mother to save her best friend from death at the hands of an evil sorcerer in search of immortality.
They say to never judge a book by its cover and maybe that's true in the philosophical sense, but it certainly happens with books. Can you tell us about the idea behind the cover of Waking the Witch?
I worked with a dear friend, and an amazing artist, by the name of Curtis Wallin on the cover. We wanted to evoke the 80s new wave and punk rock spirit behind the book. We had a great time looking at old 80s album covers together so Curtis could give the book a grungy, tactile feel that had some energy behind it.
One of my favorite things is highlighting quotes that really resonate with me and sharing them in my reviews. Do you have a favorite quote from Waking the Witch that you can share with us?
"A witch is a woman who does what must be done when no man will."
What can you tell us about what's coming up next for you?
I'm finishing up the first novel in a high fantasy trilogy, which I hope to release in September, and I'm getting started on a novella about one of my favorite characters in Waking the Witch. I've also just finished a novelette about the characters in the Witch of Cheyne Heath series, an exclusive for subscribers to my newsletter, that I'm excited for people to read. That should be available at the end of August.
Thank you so much for taking the time to answer a few questions for us! I always enjoy this little peek behind the curtain. Do you have any parting thoughts or comments you'd like to leave for our readers?
If you're curious about Waking the Witch and its world, check out my website, wvfitzsimon.com, and subscribe to my newsletter. I have all sorts of fun info there about my inspirations, including some great playlists.
---
About the Author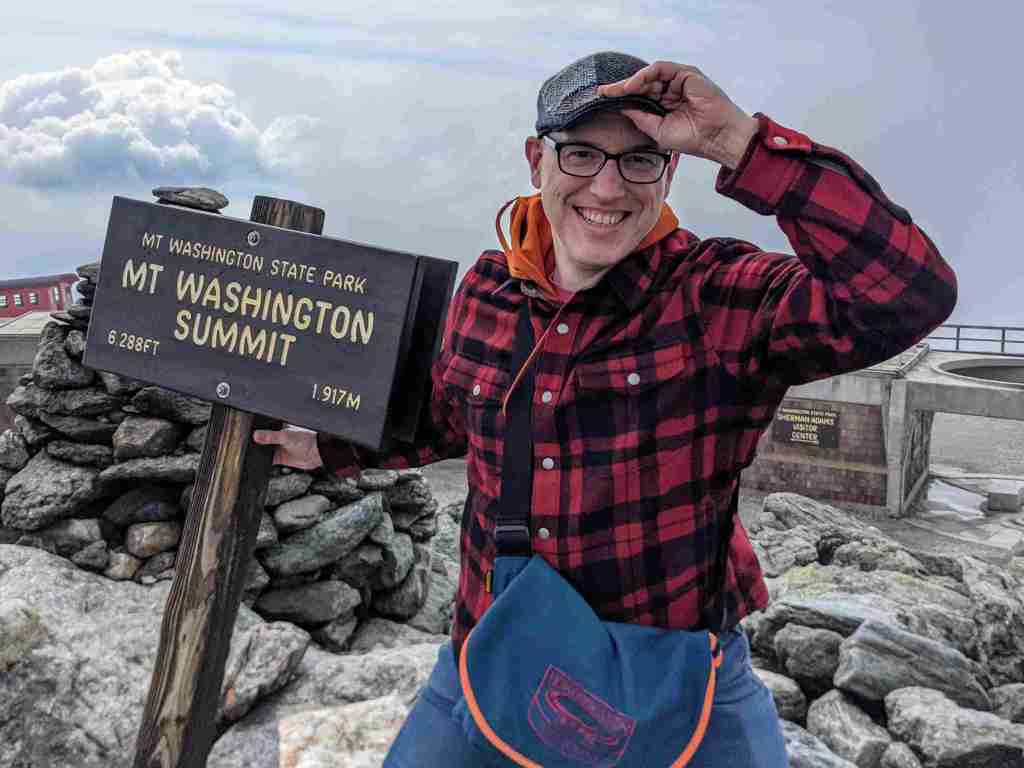 ---
W. V. FITZ-SIMON is author of the Witch of Cheyne Heath series of supernatural thrillers. His books combine occult traditions, otherworldly realms, New Wave synthpop, camp, humor, and adventure. He lives in New York City with his husband where he knits sweaters (slowly), plays board games (frequently), and teaches yoga (joyfully).
The Witch of Cheyne Heath Series Page on Amazon
---