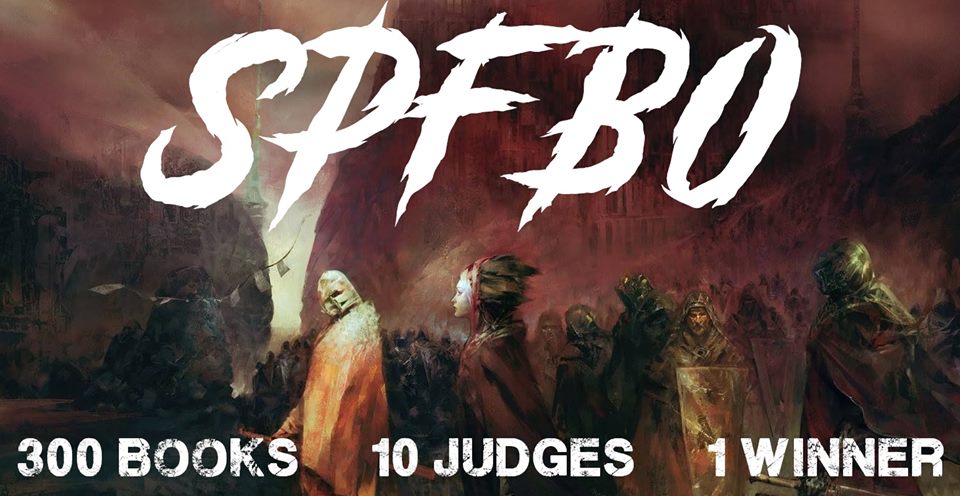 ---
Hello everyone and welcome to our latest author interview for the 7th annual Self Published Fantasy Blog Off! I've been working on reaching out to each of the authors who have landed in our batch of books for the competition to see if they would be interested in being interviewed or contributing a guest article in an attempt to drum up a little extra excitement for their book and (hopefully) get to know them a bit better.
Today, we are joined by the author of The Sand Prince, Kim Alexander!
If you want to check out the rest of our SPFBO coverage, be sure to check our SPFBO 7 landing page here. On to the Q&A!
---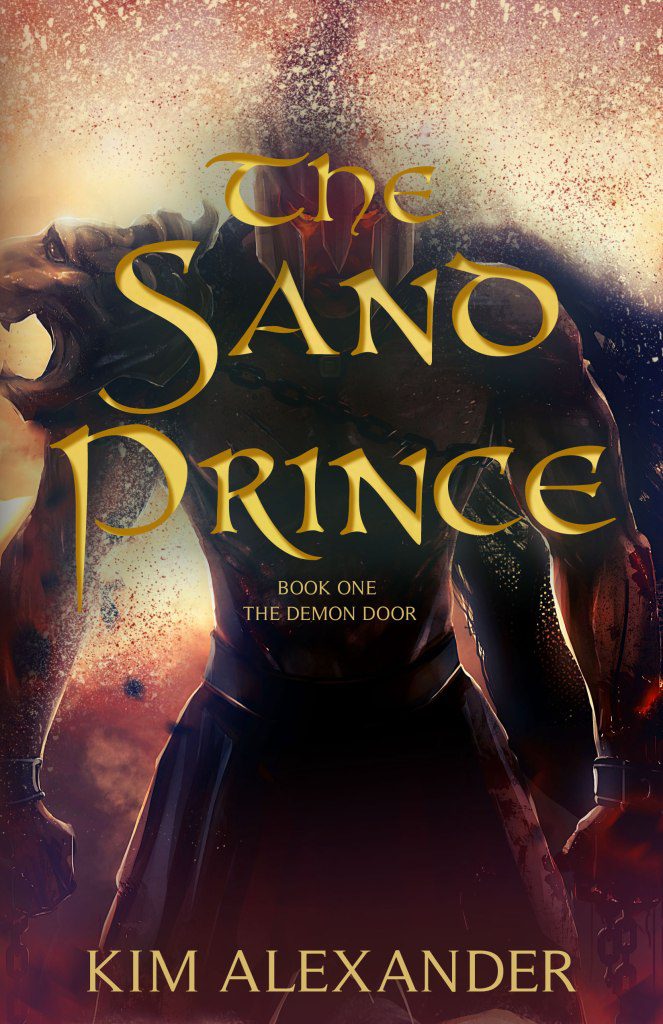 ---
Thank you so much for joining us for this short Q&A! Before we get going, please tell us a bit about yourself.
I made my way from the mean streets of suburban Long Island to the fabulous boulevards of Key West before winding up in my beautiful home city of Washington D.C. I live across the street from the zoo, and I share my house with two cats (Onion, a goober, and Frida the Destroyer) a nervous fish and oh yeah my husband! I was a D.J. (club and radio variety) a traffic reporter (yes, I went up in a helicopter. Yes, it was both hard AND boring.) Then, in a dramatic career upgrade, I co-hosted Sirius XM Book Radio. My whole job was to read books and interview authors, so I basically had a five year master class in writing. When that job ended in 2013 (sob) I began writing full time. I currently have seven going on eight books out in the world, along with three audiobooks.
And I'm delighted to be here!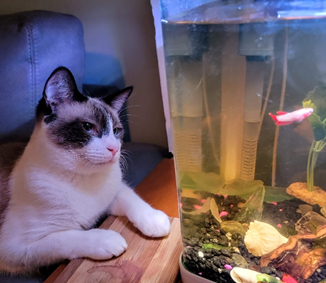 I want to start things off by asking: what is a great book that you've read recently and why should we give it a go?
I just finished Helene Wecker's The Hidden Palace, the sequel to The Golem and the Jinni. It's a fantasy set in turn of the last century New York, mainly in Little Syria, and it's sad and beautiful and romantic.
Do you have any hobbies or interests outside of reading/writing? Do you care to elaborate?
I do! We have a good-sized rooftop garden which takes a ton of work, but it's worth it when we harvest peaches, tomatoes, figs, herbs, apricots, berries, and of course loads of flowers. I'm also a faithful servant to my two cats, I spend a lot of time flying my exotic S-class spaceship in VR, and I've been working on perfecting my challah and my downward dog although not at the same time.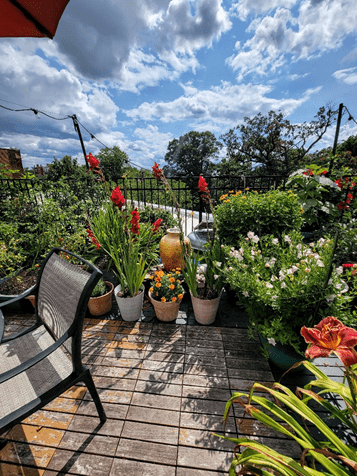 Is this your first book? If so, what lessons have you learned from writing it? If not, what lessons did you learn from writing earlier books that you brought into this one?
The Sand Prince was my debut novel, and since it came out I've finished the series. (Four novels and one novella.) I learned so much—really, I learned how to write a book. I didn't do any sort of outlining, which led to a lot of scribbled post-its on the wall to figure out who was where and who did what to whom. There are about 40 named characters, so it was a big chessboard. I also decided to go with two worlds and two not-quite lined up timelines, so I was really setting myself up for quite a lot of extra behind the scenes work. I don't regret it because I'm proud of the final product, but it was definitely A LOT for a first book.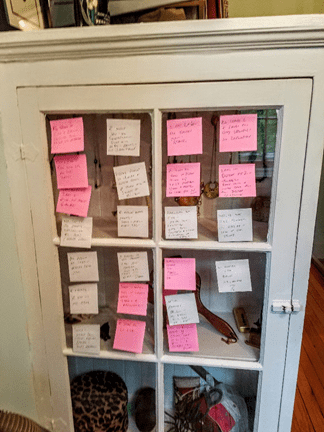 What made you want to write in the fantasy genre? Do you write (or plan to write) in any other genres?
This is what I grew up reading, it's the world (worlds) I want to live in. The evolution from the young white male savior to the endless variety of heroes and heroines (and those who identify as neither) has been a beautiful thing to see. I spent my childhood searching for myself in the pages of the books I loved, and finding myself as an adult is quite gratifying. I also love the fact that fantasy is not just one thing. It doesn't have to be save the princess, kill the dragon, complete the quest, the end. I don't mean to shit on those books, because I love them too. There's just more room now! This series, The Demon Door might be classified as character driven epic fantasy, which I'm not certain was even a thing back in Ye Olden Times. There are no dragons or great battles. My main male character has social anxiety and a substance abuse problem, but that doesn't stop him from trying to save his world.
As far as other genres, my current series is called New World Magic. It's a paranormal romance set here in D.C. where all the mythical creatures we know and fear (or lust for) come out of the shadows and live as our neighbors. I figured the only time you get to see Washington in fiction, there's usually a politician and a dead hooker. I wanted to show the magical side of my town.
There are so many roads to releasing a book these days (which is wonderful!). Why did you decide to self-publish?
I didn't! Well, I didn't at first. I was picked up by a small publishing house in Seattle, and they put out The Sand Prince. When the sequel, The Heron Prince, was one week away from launching, I was on the phone waiting to do an interview on the radio when I got the email that the company was going out of business. Surprise! Thank God they gave us our rights back. At that point I could abandon this half written series, because it was highly unlikely an agent or a publisher would take on something half done and published by someone else, or try my hand at self-publishing. I'm so grateful I did.
Are there any advantages or disadvantages to self-publishing rather than going the route of the traditional or independent presses?
There are certainly plusses and minuses! On the one hand, I'm the boss. I don't have any deadlines except those I set for myself, and the look, the style, the cover, and each and every word is mine. I'll never hear that book one didn't do that well, so there won't be any book two. I won't hear that unicorns are out, and the hot new thing are goats. I get to work with my cover artist, and I pick the title. So sink or swim, it's all on me. On the other hand, it's a huge undertaking with no real road map. The best advice I can give is to gather your team. Who is on your team? The indispensables: editor, cover artist, proofreader, promotions. You can't do it alone, and even though the end result will only have your name on it, it absolutely is a group effort.
What do you think characterizes your writing style?
I love writing dialogue. I think perhaps all my years in broadcasting tuned my ear, because my absolute favorite scenes involve lots of fast-paced, snappy patter. And I'm much more interested in how people live—what they eat, what they wear, how they speak to each other—than hashing it out on the battlefield. So I'd characterize my writing as sophisticated and intimate, despite the fact that the stakes remain high–two civilizations at a deadly turning point in their histories.
What are your favorite types of characters?
As I said, I love dialogue, so my favorite characters tend to be witty in themselves. I tend towards powerful women who don't need weapons to take you apart, and morose, cranky, yet soft hearted men with dark secrets. I love scenes between old friends, and scenes with not-yet lovers. In the former, there's a lifetime of history and inside jokes, and it can feel very lived-in. In the latter, there's loads of tension. Put all these folks in a room together and you've got a party scene with fabulous bitchy sniping!
How much of yourself do you write into your stories?
All of me! And none of me. My characters seem to arrive full-blown in my head. I get to know them as I write about their lives, struggles, passions, defeats and victories, but they tell me who they are and dictate what they want to say. I'm not crazy, I know that of course it's all coming out of my brain, but it doesn't feel that way sometimes.
The character I should have felt closest to—that should have been the easiest to write–is probably the female lead of The Sand Prince. Lelet is an upper middle class well-educated woman, bored with her life and longing for adventure. Now, I myself have lots of experience being almost exactly the same thing (I never ran off with a mysterious, red-eyed stranger, to be fair) but for whatever reason, I had a harder time finding Lelet's voice than any of my other characters. I found it easier to slide into the skin of a demon princess, her older, male military advisor, and the advisor's gay son than a young white woman. Maybe I'm intentionally trying not to write myself into a book? I finally did find Lelet's voice, and now we're best friends. 😊
For those who haven't read The Sand Prince, give us the elevator pitch.
In the ruined city of Eriis, a lonely young demon prince finds a special book, written by the forbidden humans. Fascinated, he studies it his whole life.
In the human city of Mistra, a bored heiress dreams of running away, and longs for an adventure.
When fate forces Prince Rhuun to flee to Mistra, he finds his beloved book—an old-fashioned romance novel—wasn't exactly a travel guide. And Lelet finds out that demons are far more than a bedtime story.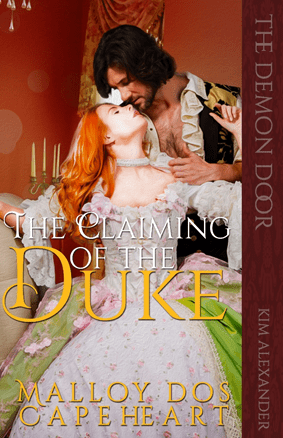 Speaking of magical books, this is the cover of the trashy romance novel Rhuun finds in the royal library. Knowing next to nothing about humans, he treats it like its a documentary. I opened some chapters of The Sand Prince with quotes from this book, which I made as over the top as I could. Between books 3 and 4, I decided to gather those little excerpts together and write the whole thing. So Rhuun's book is now a real book that you can read. It was so much fun to write, and frankly kind of dirty!
Were there any specific challenges with writing The Sand Prince? Or, did you find anything to be easier?
The thing I found the most challenging was keeping the timeline consistent. As I mentioned, the dual timelines led to a lot of math (I am not a math person) because time moved slower in the demon realm of Eriis than the human city of Mistra. But it wasn't constant—the timelines were slowly lining up again. So I had to always remember how old each person was in relation to everyone else, depending on how long they were in either world. And in later books when there was quite a bit of movement between worlds, it led to some late nights and hair tearing.
The easiest thing for me has always been dialogue. I have pretty bad insomnia, and instead of sleeping, many nights are spent 'listening' to my characters in conversation. I do my best to remember what they say, and in the morning I scurry to write it all down. I've found that these overheard chats are the parts of my books that require the least amount of editing. It's like I'm getting the words directly from the source.
They say to never judge a book by its cover and maybe that's true in the philosophical sense, but it certainly happens with books. Can you tell us about the idea behind the cover of The Demon Door?
I'm so glad you asked! I love all my covers for The Demon Door series, made by Pretty AF Designs. I asked for something dramatic but with no faces, so I got blurred or obscured features which I was very happy with—as you can see in book one, The Sand Prince, the warrior's face is hidden. For some reason, I don't like faces on book covers. Maybe it muddies the idea I have in my head about what the characters ought to look like. But my favorite cover is for The River King, the final book in the series. I made it the box set cover because I am madly in love with it. It's just so evocative of the beauty and wonder that Rhuun sees all around him, along with the isolation and loneliness he carries inside. Here's the artwork for the series, featuring that cover: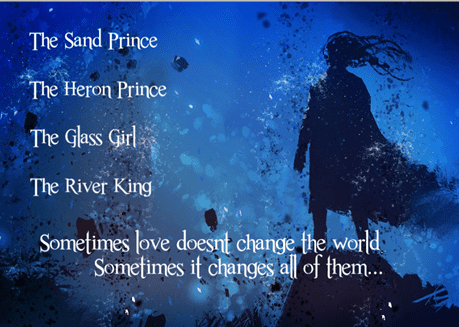 One of my favorite things is highlighting quotes that really resonate with me and sharing them in my reviews. Do you have a favorite quote from The Sand Prince that you can share with us?
This is from a scene very early in The Sand Prince, hours before the war between the humans and the demons closes The Door between the two worlds for a generation. But the seeds of future trouble have been planted!
No, (Princess Hellne) thought, it was her obligation to draw as many eyes as possible when she ventured out into the Quarter. And today she offered a gift: not only did the residents get to see their princess and her retinue, but on this day the demons at the market square got to look at a human, and that was rare indeed. And if you had to look at a human, this was a fine one—young, and as pretty as they came. Of course, 'pretty' for a human was grotesquely ugly for a demon. Still Hellne had gotten used to Malloy's looks, even to appreciate them. She smiled to herself. If her father or his counselor knew how much she appreciated them, there wouldn't be enough of him left to sweep up. It was terribly exciting.
The woman who had presented her with the oranges was talking with Malloy—something about climate? And how it agreed with the trees. Trees?
Ah, Hellne thought, so that's where the oranges come from.
"The air," the woman was saying, "it moves all night, and the trees like that."
Hellne pouted. Just because he drew all eyes shouldn't mean he was allowed to let his own eye drift away from her.
"Malloy, we'll be late for dinner, I need to get ready." He nodded at the older woman and the party continued through the market. "I know, let's make the orange a gift for Daddy. He loves things from Mistra." They all knew her father the King did not love things from Mistra, and did not care for the young assistant to the ambassador, most particularly. The human gave him no specific cause for complaint, though. Malloy was scrupulous in his behavior in public. This was not his first assignment.
What can you tell us about what's coming up next for you?
I'm currently writing a paranormal romance series called New World Magic. Book Three: The Great Shatter is due out late summer! And if you've been vaxxed and you want to say hello, I'll be signing at Books Books Books on September 18th in Carlisle PA, and then at Page After Page at the Maryland Renaissance Festival on October 3rd!
---
About the Author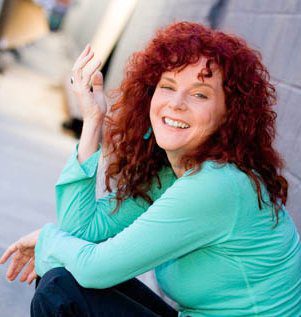 Kim Alexander grew up in the wilds of Long Island, NY and slowly drifted south until she reached Key West. After spending ten years working as a disc jockey in the Keys, she moved to Washington DC, where she reported the traffic and spun the Oldies. After a career upgrade, she became the co-programmer of Sirius XM Book Radio, which gave her the opportunity to interview some of her writing heroes, including Anne Rice, George RR Martin, Neil Gaiman, Stephen King and Margaret Atwood, among many hundreds of others. She began writing when she ran out of authors to interview (and they pulled the plug on her channel.)
She currently lives with two cats, an angry fish, and her extremely patient husband close enough to the National Zoo to hear the lions and the monkeys, at least she hopes that's what those noises are.
---