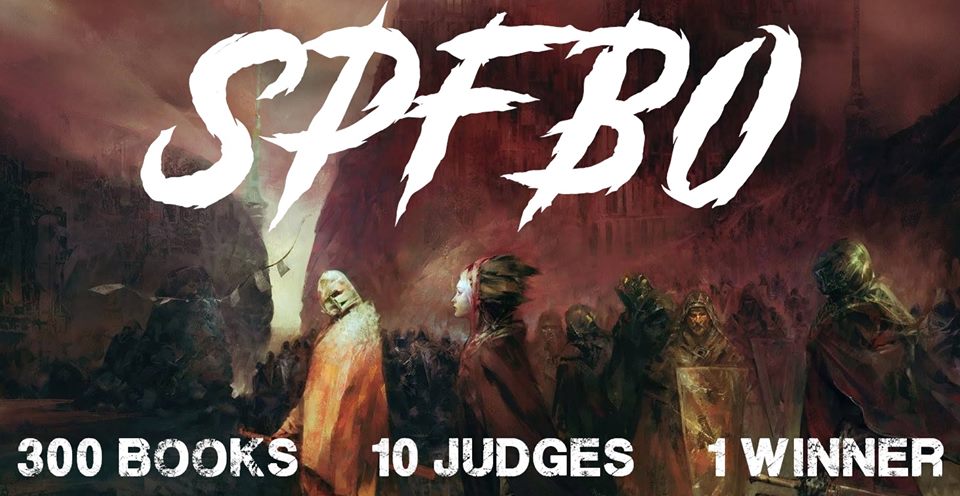 From Ashley Brennan: Here are some of the FanFiAddict team's thoughts on Reign & Ruin, the official synopsis, and our final rating. I have enjoyed discovering many new authors through this competition. J.D. Evans is one of those authors. Reign & Ruin is filled with political intrigue, romance, and a well crafted magic system.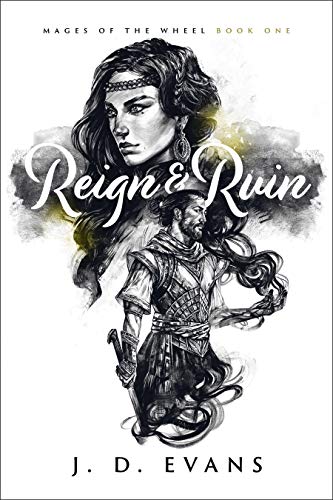 Synopsis
"All magic is beautiful," she said, "and terrible. Do you not see the beauty in yours, or the terror in mine? You can stop a heart, and I can stop your breath."
She is heir to a Sultanate that once ruled the world. He is an unwanted prince with the power to destroy.
She is order and intellect, a woman fit to rule in a man's place. He is chaos and violence and will stop at nothing to protect his people.
His magic answers hers with shadow for light. They need each other, but the cost of balance may be too high a price. Magic is dying and the only way to save it is to enlist mages who wield the forbidden power of death, mages cast out centuries ago in a brutal and bloody war.
Now, a new war is coming. Science and machines to replace magic and old religion.
They must find a way to save their people from annihilation and balance the sacred Wheel—but first, they will have to balance their own forbidden passion. His peace for her tempest, his restlessness for her calm…
Night and day, dusk and dawn, the end, and the beginning.
Our Reviews & Ratings
Jared: 6.5/10
While this book isn't my type of fantasy (it's romance fantasy) it has an interesting cast of characters and some fun magic. The focus here is on the romance which was well done, even if it doesn't appeal to me very much. My largest critique of the book lies with the fact that it was all pretty predictable. Once the cast had all been introduced, I pretty much figured out where all the main plot beats were going to end. Even though I had my complaints, this is a very well written book and had some good political intrigue. If that sounds like it appeals to you, you may love it more than I did.
Hamad: 6.0/10
Tyra: 7.0/10
A bit insta-lovey at the beginning but by the end I was sold on the relationship at the center of the story. I think the magic system is interesting and the plot moved quickly.
Ash: 8.0/10
Upon first impressions, I knew I would this. The cover is what immediately captured my attention with the blurb quote leaving me no choice but to read now. Reign & Ruin was on my mind every time I had to put the book down to participate in the real world. As soon as I had a moment of downtime, I would pick it back up to learn what would happen next.
The romantic interest between the two characters was sort of instant however the development of the romance was super slow burn and was executed perfectly. From burning looks, to lingering touches, Evans did a marvelous job creating an intimate atmosphere that enveloped me inside. I think these moments were where Evan's writing shined. I read a lot of romantic fantasy and yet I was hanging onto every word. I loved the magic system and how interesting it was. I loved how the use of magic cost something and how that was worked into the plot and character development. The political intrigue was a great element to this story. If you enjoy strong female leads, you will love what you find.
I think my only critique of Reign & Ruin is that I would've liked to see some things shaken up as we approached the end with some more risks taken, as the writing felt a little safe. I think that would've really hit that mark for me. I absolutely will continue with the series because I need to know what happens – and the magic system and romance make it worth it.
Final Rating: 6.88/10
Rounded Up: 7.0/10
---
About the Author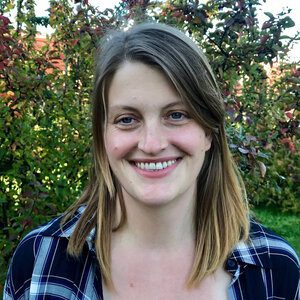 J. D. Evans writes fantasy and science fiction romance. After earning her degree in linguistics, J. D. served a decade as an army officer. She once spent her hours putting together briefings for helicopter pilots and generals. Now she writes stories, tends to two unreasonable tiny humans, knits, sews badly, gardens, and cultivates Pinterest Fails. After a stint in Beirut, J. D. fell in love with the Levant, which inspired the setting for her debut series, Mages of the Wheel.
Originally hailing from Montana, J. D. now resides in North Carolina with her husband, two attempts at mini-clones gone rogue, and too many stories in her head.