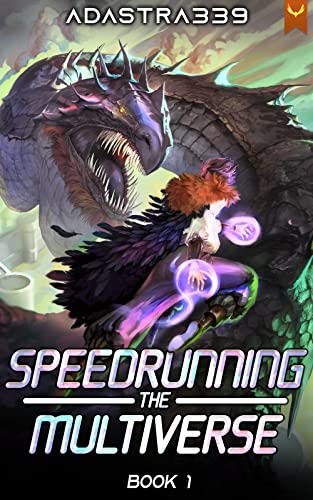 Rating: 8.5/10
Synopsis
Dorian achieved his life's reach the peak of power. What now?
Do it all over again, of course.
But faster.
Review
Having been burnt many a time by books in this genre, I was very skeptical of the premise expecting cliched characters and tropey plot, but I couldn't have been more wrong. It was was a fun book that kept me binging all the way to the end and left me wanting for more.
The book follows the life of Dorian, a person who has climbed the ranks of Cultivation to achieve supreme power in the multiverse. Rather than sit back and enjoy his power and position, his hobby is to challenge himself to do it faster by reincarnating himself randomly and trying to beat his own time. But then, things don't really happen as expected in his latest cycle….
First off, what grabbed me from the get go was the prose. It was a really well written book very easy to consume and just the right balance between character building, world building, plot progression and action. Very satisfying read.
The character work is also top notch. Io (reincarnated Dorian) is such a well written character. The personality is balance on a knife's edge between the expected naivety of Io and the casual ruthlessness of Dorian. The way his inner voice of conscience alternates between his relationship with the rest of the cast and the utter lack of empathy in disregarding anything that will hinder his speedrunning goal was very realistic and excellently done. Rather than an OP MC, the way he tries to work his powers organically to fit within the structure of the current environment really shines.
The plot is very unique. You'd expect a traditional plot where MC who overcomes hurdles and progresses in quick time. But here, from his step one, the world is steeped in mysteries that he can't unravel. Various interferences that cannot find the source of. Adds a bit of mystery element to the plot which was very refreshing.
Overall, an unexpected surprise and a gem of a read.
Highly recommended!