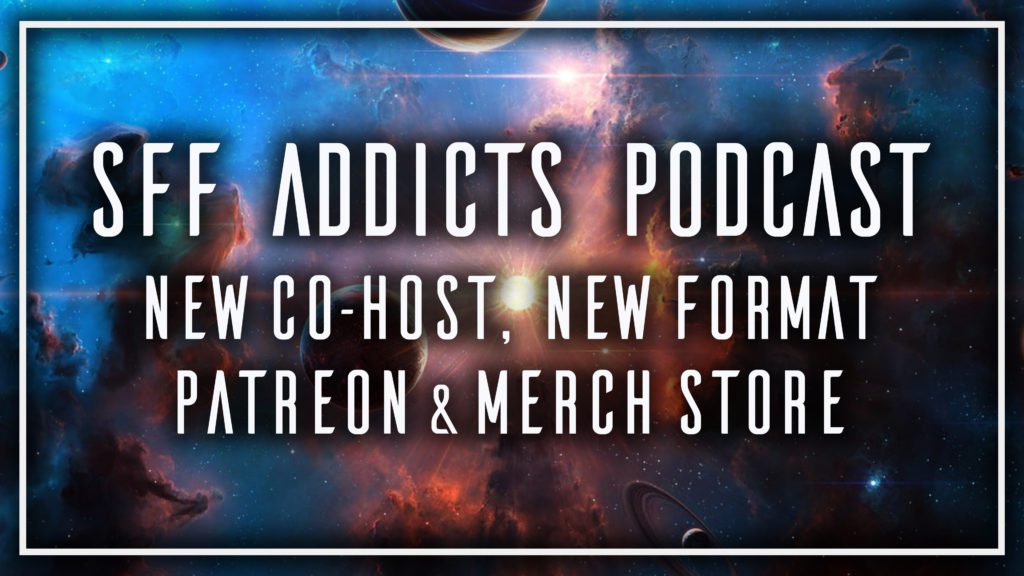 Adrian M. Gibson here with a bunch of special SFF Addicts announcements. Starting today, there are some big changes coming to the podcast!
First off, I would like to thank everyone who has listened to and supported what I've been doing up until this point. I never could have imagined what this podcast would become, all the amazing authors and podcasters and SFF folks that I've met or become friends with. SFF Addicts would not be what it is without all of you!
But, sentimentality aside, let's get on with the announcements! Two of the biggest changes for SFF Addicts are 1) that I'll be bringing on a new co-host and 2) changing the format of the show.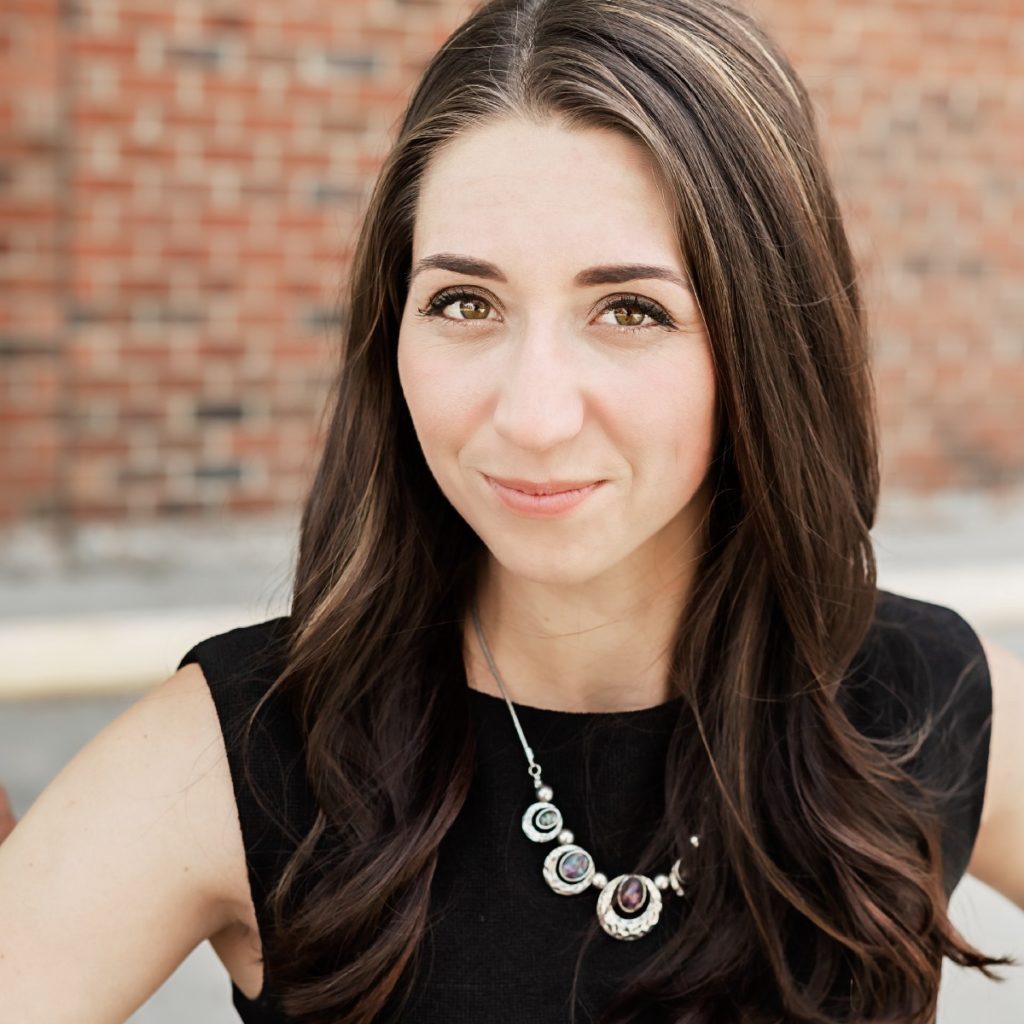 I am so excited that author M.J. Kuhn will be my new co-host! M.J. is a fantasy author, whose debut novel Among Thieves was released through Gallery/Saga Press in 2021. The sequel to that, Thick As Thieves, is set to release on July 25, 2023. I couldn't be more thrilled to have M.J. as my co-pilot for this mad adventure, especially with her firsthand experience in writing and publishing.
Now for the new format! Until now, I've done bi-weekly author panels, plus bonus author interviews and TV review panels. As fulfilling and fun and informative as these have been for me, it's a lot to handle all on my own: coordinating multiple authors, time zones, producing, editing and all that. Plus, I'm directing the TBRCon2023 all-virtual convention and I have a second kid on the way. So, with M.J.'s help, we'll be shifting to a weekly format and shorter episodes.
Every week, we'll offer listeners an interview or a mini-masterclass with an incredible array of SFF authors. Through two-part chats, we'll be able to pick the brains of some of sci-fi and fantasy's greatest minds. In part one, we interview our guests, learning about their journey as a writer, what inspires them, how they channel their creativity and more. Then, in part two, we dive into a mini-masterclass, focusing on an aspect of writing craft that our guest excels at, or a genre or concept that they're intimately exploring in their work.
The new format kicks off next week on Tuesday Jan. 10, available as always in both audio and video. Our first two-part interview/mini-masterclass will be with M.J. herself, and it'll give all of you a chance to get to know her a bit better as an author and as a person. We've also got a ton of amazing guest authors booked over the next 6 months, including Christopher Paolini, Martha Wells, Fonda Lee, Travis Baldree, Chuck Wendig, J.S. Dewes and more!
Aaaaaand, on top of that, SFF Addicts is launching both a Patreon and a merch store! As soon as this announcement is live, you can start supporting the show on Patreon (link here), contributing at $3 or more to get access to early episodes, Patron-exclusive bonus episodes, author readings, discounts, book giveaways and much more. On the merch front, our official store is now live on Teespring (link here), with a selection of t-shirts, sweaters, mugs, notebooks, tote bags and all kinds of awesome swag!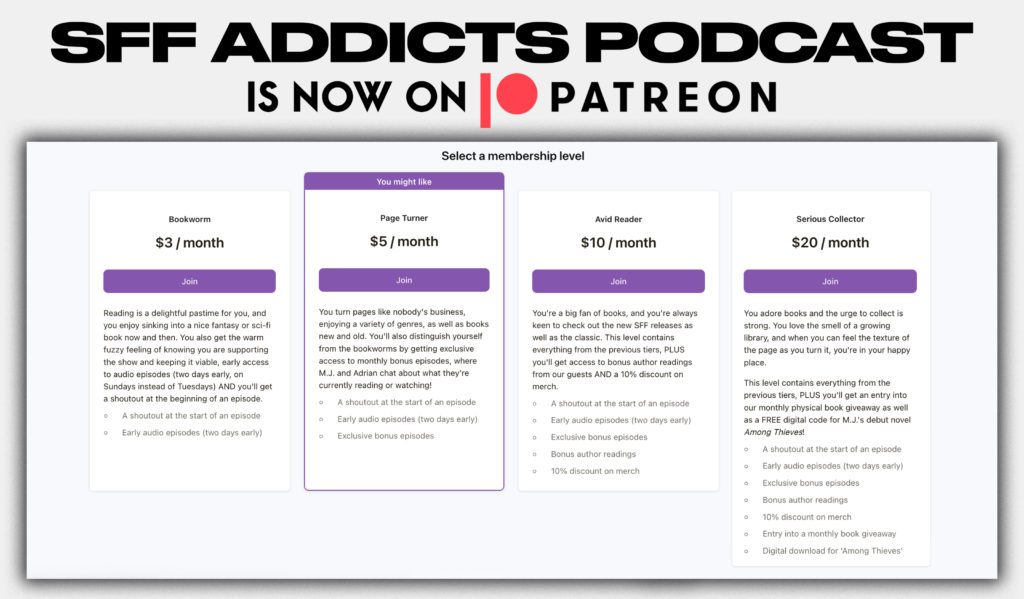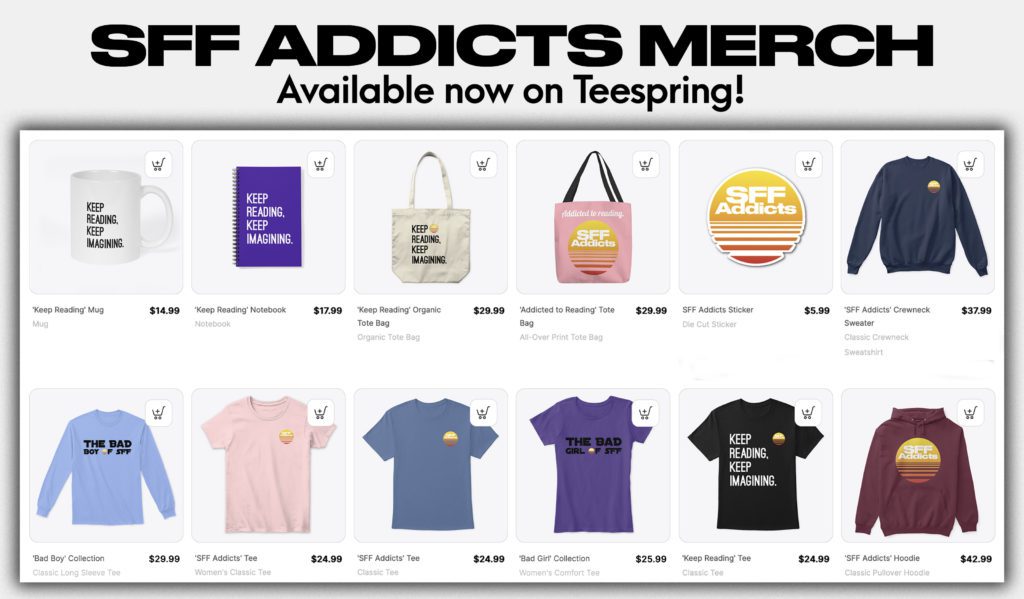 All of this will go a long way to supporting the show and keeping it viable in the future, and M.J. and I are so thankful to anyone who contributes to the show. Check out the Patreon and merch store as soon as you can! And, even if you can't support us financially, you can always rate and review SFF Addicts on your favorite podcast app, or spread the word and share it with friends or family (that goes a long way too, trust me). Thank you all so much!
Now, keep reading, keep imagining, and we'll see you next time on SFF Addicts!