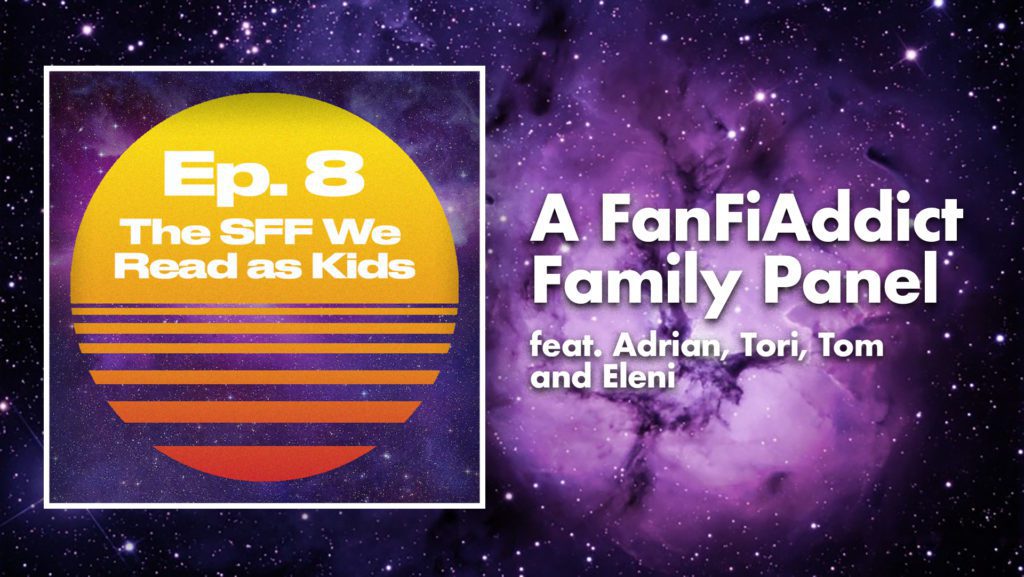 Episode 8 of SFF Addicts has arrived!
Join host Adrian M. Gibson and FanFiAddict's Tori Gross, Tom Harnett and Eleni Argyró for another FanFiAddict family panel. This time, we take a trip down nostalgia lane and explore the science fiction, fantasy and horror that we read as kids. During the panel, we discuss early SFF origins and exposure, how SFF helped us personally growing up, potential stigma or shame surrounding reading and nerd culture, looking back on childhood favorites as adults and much more.
Episode 8 is available to stream and download on:
Anchor | Apple Podcasts | Spotify | Google Podcasts | Amazon Music | Stitcher | Overcast | RadioPublic | Pocket Casts | Breaker
You can also watch the episode below via the FanFiAddict YouTube channel or stream it via Spotify, and the full episode archive for the show is available here. Check out the SFF Addicts Twitter or Instagram accounts for more frequent updates.